As an Amazon Associate I earn from qualifying purchases.
Whenever I go to a sushi restaurant, I always order either hamachi sashimi or nigiri. Hamachi is Japanese yellowtail, and this fish is tailor-made for eating raw. Here's how to make it, along with options for using other fish.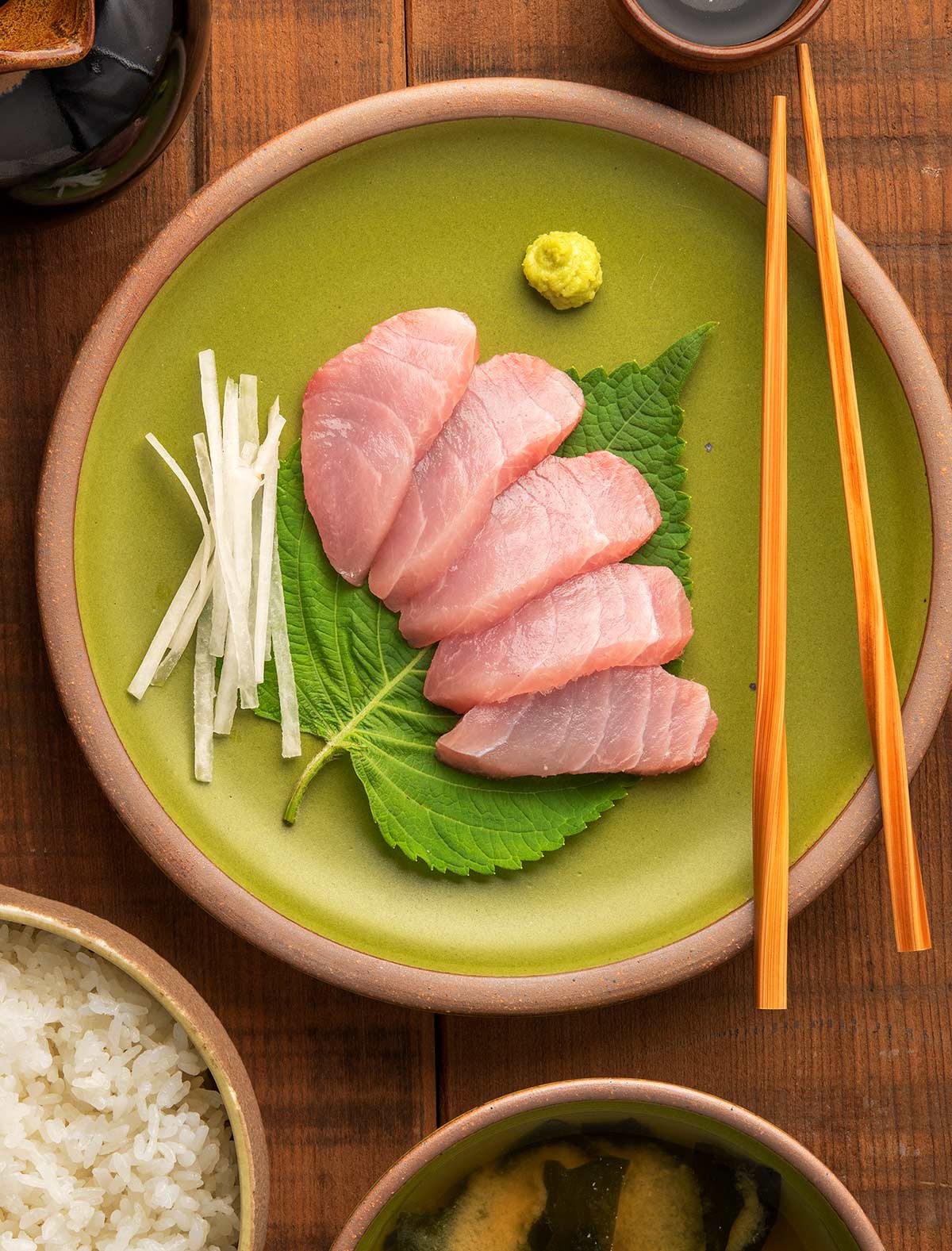 Sushi is amazing, but it is far harder to master than sashimi. Sushi has special rice and is formed into rolls or nigiri, skills that take years to master, while sashimi is basically slices of raw fish with rice on the side, or underneath.
In most places, your sashimi will come with wasabi, soy, shiso leaves, and often julienned daikon radish.
Of all the varieties of sushi fish, yellowtail is my favorite. Hamachi sashimi or nigiri are always a must-have because this fish is fatty, silky, mild and savory all at once. What's more, yellowtail sashimi here in the United States is sustainable.
Hamachi and yellowtail, as well as kanpachi and hiramasa, are all jacks. Fast swimming, predatory fish with fatty, pink meat. Yes, there are subtle differences, but for the most part they are the same. The biggest difference is that if you get farmed hamachi sashimi, it will be fattier than wild American yellowtail.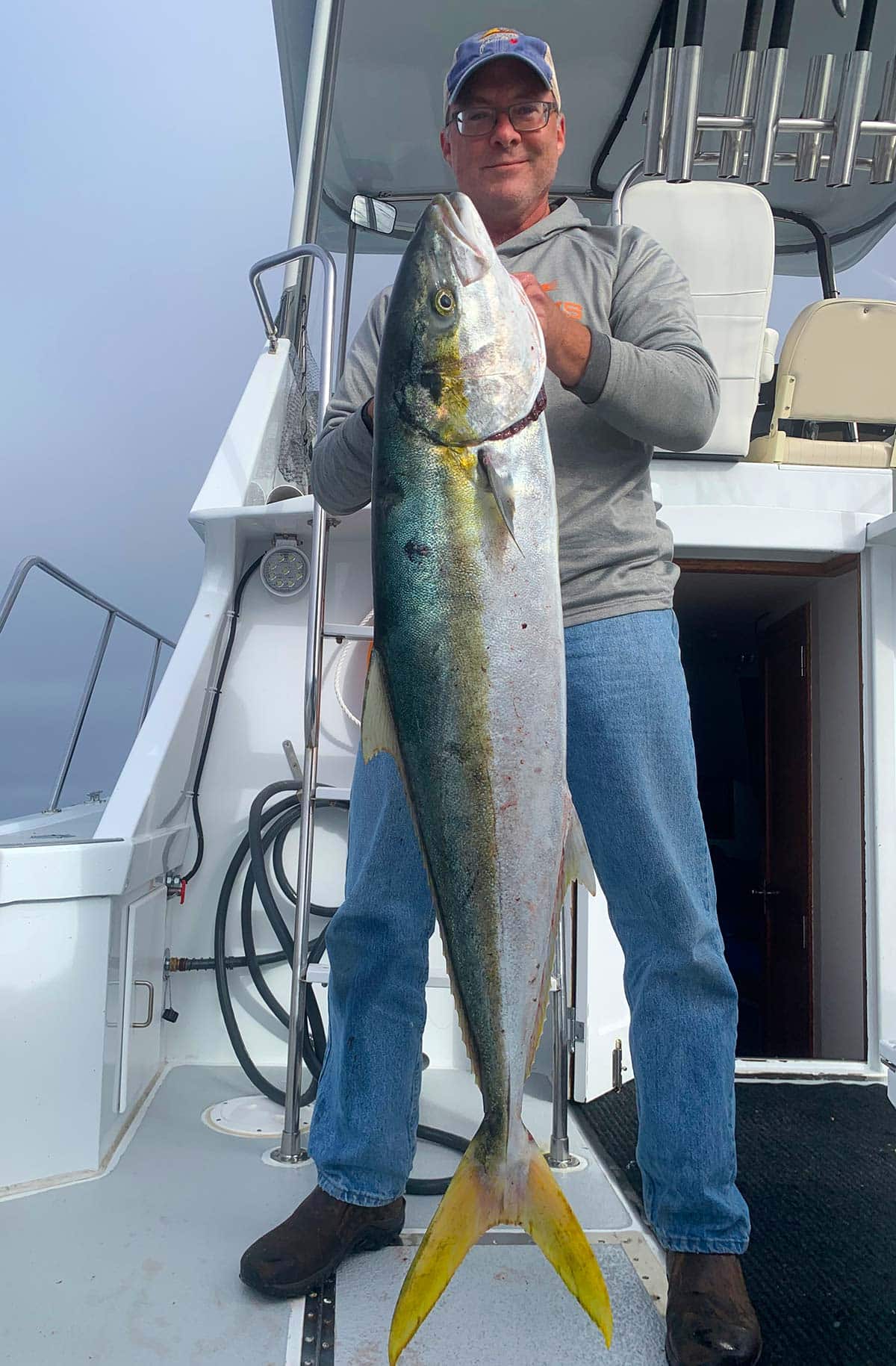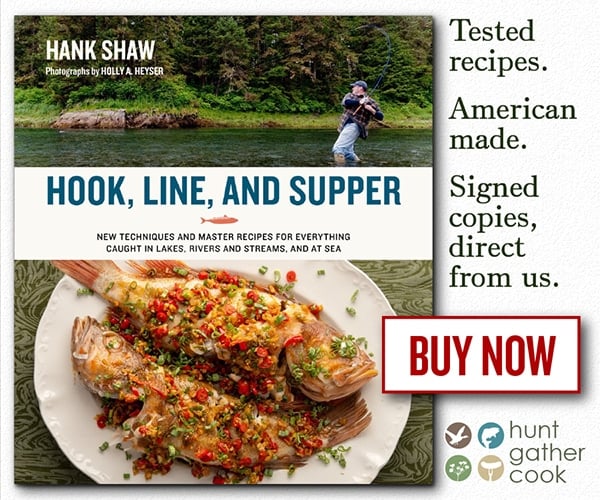 Getting Your Hamachi
As an angler, I catch yellowtail in Southern California. They are amazing fish, hard fighting and beautiful. The yellowtail we catch in the US and Mexico is Seriola ialandi, which, strictly speaking would make your yellowtail sashimi hiramasa sashimi in Japan. But like I said, they are very similar.
Yellowtail are almost never parasitized, so I feel comfortable about eating them raw, never frozen. But you should read my article on food safety for ceviche to get an idea about which fish you might want to do this with.
Chances are you will be buying your fish for hamachi sashimi, however. And in that case you can buy actual hamachi. I find it vacuum frozen in Asian markets, and if you have a really good Asian fish market, as we do here in Sacramento, they will fly it in from Japan.
Southern Californians can regularly buy yellowtail for yellowtail sashimi, and I've seen it a lot in Phoenix, too.
Alternatives to Hamachi Sashimi
OK, I get it: You live in the Midwest or East or South. What to do? If you are inland, look for those Asian markets and go to the freezer sections. Ditto for the Northeast.
But from about Virginia to the Gulf of Mexico, you have amberjack, which is very close. And while amberjacks can get wormy, those worms are large and very visible, so if you don't see them, they're not there.
Wahoo is another excellent option, as are any of the tuna species.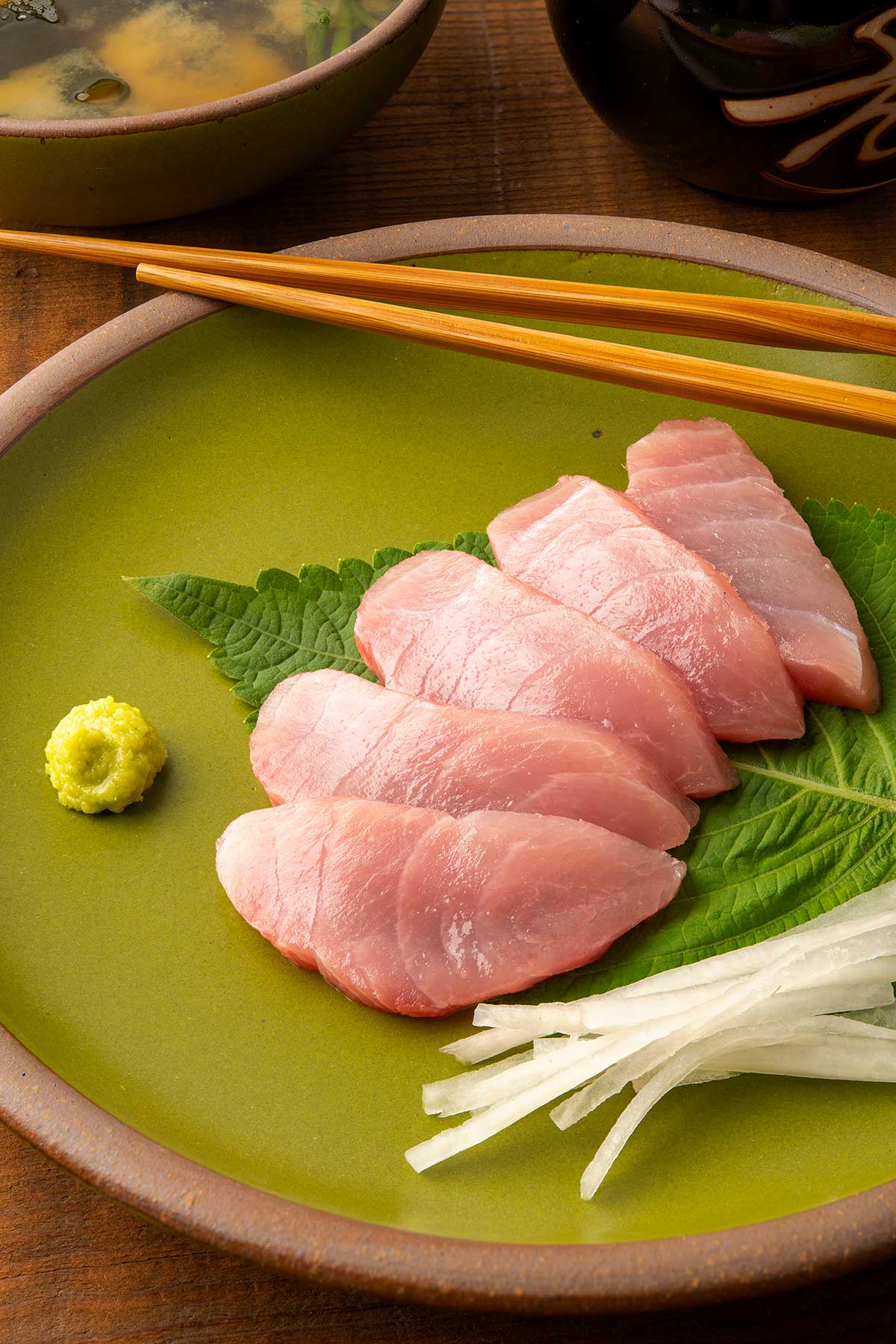 How to Cut Yellowtail Sashimi
Obviously hamachi sashimi is thinly sliced hamachi, right? Well, there's a way to slice it right.
First, you need a long, very sharp knife. I have a sushi knife and I love it, but a long fillet knife that is as sharp as lightning will serve you well. In a pinch, your longest chef's knife will be OK.
Why long? Because you cut fish for sashimi and sushi with one long slice where you draw the knife back towards you. Never saw through a piece of fish. Yellowtail are big fish (see picture above), so you need a long knife.
Always cut against the grain of the fish. If you cut with the grain, your hamachi sashimi will be nasty and chewy. Your best bet is to trim a block of yellowtail with an eye toward the eventual slices. In many cases, yellowtail smaller than what I caught in that picture above are easier to slice for sashimi.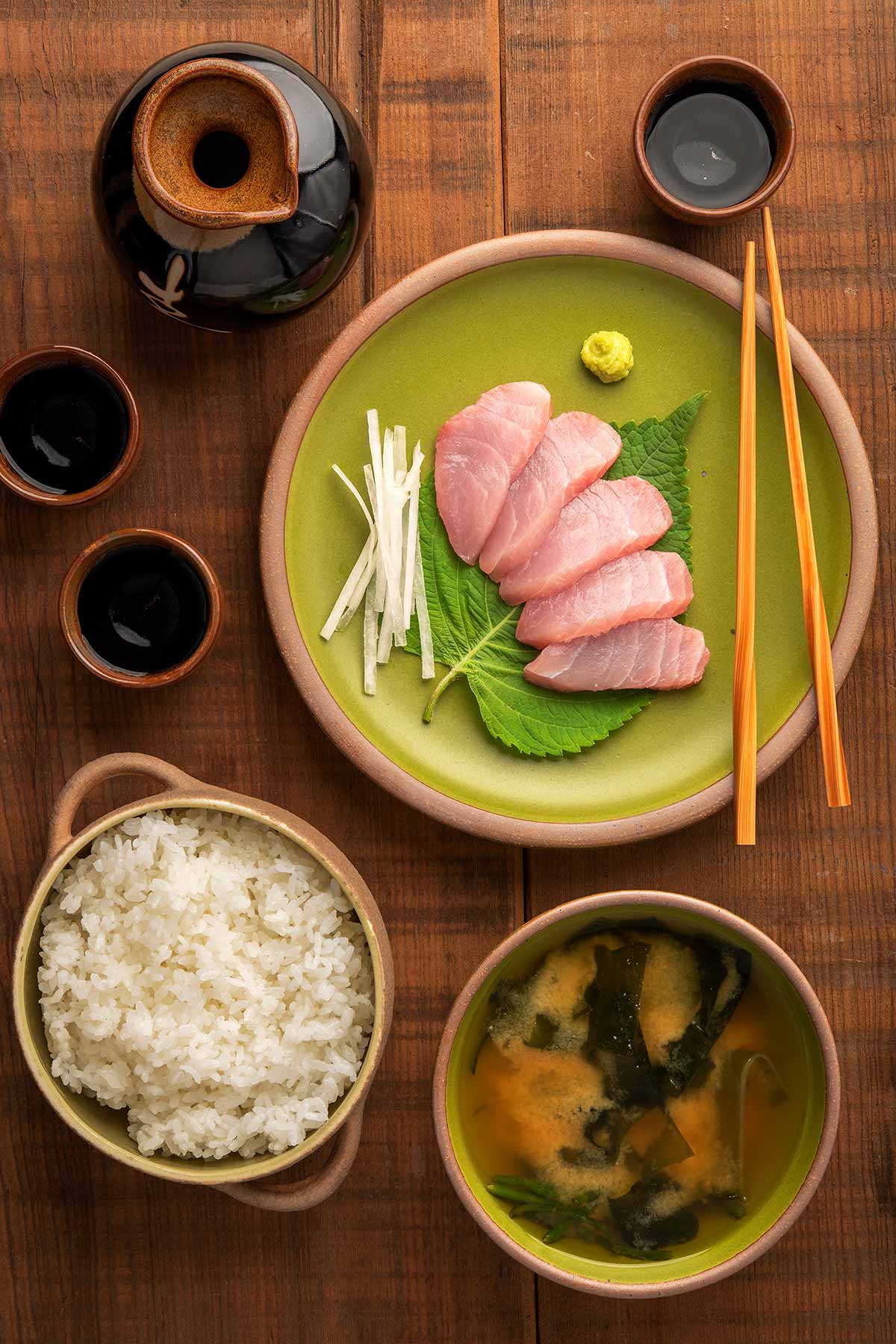 What to Serve with Hamachi Sashimi
In terms of how to serve your hamachi sashimi, I look to an expert, Shizuo Tsuji in his classic book Japanese Cooking: A Simple Art. If you are interested in Japanese cuisine, this is a great book.
First off, sashimi is an appetizer. You're not supposed to gorge yourself on yellowtail sashimi, although I would be lying if I said I've never done that. Eat a few slices first, then enjoy your rice and miso soup.
The arrangement you see in the pictures is traditional: "Five or six rectangular slices rest like fallen dominoes against a bed of crisp, shred-cut giant white radish," as Tsuji writes.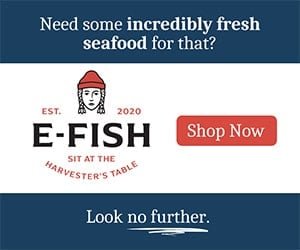 Shiso leaves are also common because their aroma cancels out any potential fishy smell. Wasabi adds a punch.
What about salt or soy? There is only one soy sauce appropriate for hamachi sashimi, and that's white soy sauce, which paints on invisibly. Regular soy is too dark. But you have to get white soy sauce online or in a Japanese market, and those are rare outside California.
So my advice is to salt the block of yellowtail about 30 minutes before you slice it. That will season it well.
Fun Options
OK, so that's the traditional way to serve hamachi sushi. But there's no law against freestyling.
Keep in mind that yellowtail sashimi is the Japanese style of serving this fish raw. If you want to look to other cultures, try Italian crudo or Peruvian tiradito or Mexican aguachile. All are wonderful with yellowtail.
A thinly sliced chile here, a splash of citrus there. Really good, freshly ground black pepper or Sichuan pepper, freshly grated horseradish — or just a dot of fiery prepared horseradish — all will give your sashimi pop.
If you liked this recipe, please leave a ⭐️⭐️⭐️⭐️⭐️ rating and a comment below; I'd love to hear how everything went. If you're on Instagram, share a picture and tag me at huntgathercook.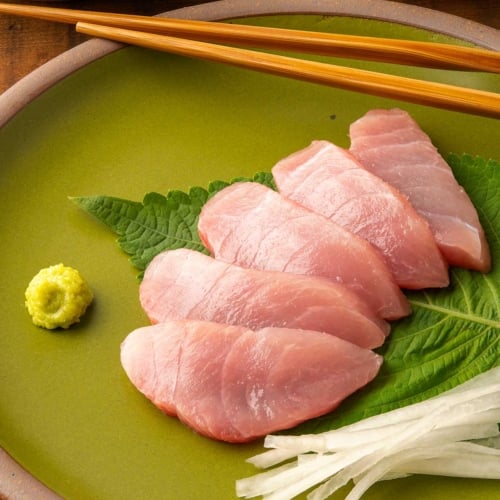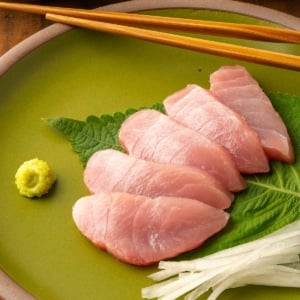 Yellowtail or Hamachi Sashimi
Yellowtail, hamachi, amberjack, wahoo or tuna are all good for this recipe.
Ingredients
12

ounces

yellowtail fillet

Salt or white soy sauce

Shiso leaves

(optional)

Wasabi

2

cups

finely shredded daikon radish
Instructions
Salt the block of yellowtail and set it in the fridge for 10 to 30 minutes. If you have the white soy sauce, no need for this.

Using a long, sharp knife, slice the yellowtail against the grain into slices about 1/4 inch thick.

If you are using shiso leaves, set them down and arrange the fish slices on them. If you have the white soy sauce, paint the fish with it now.

Arrange the shredded daikon on the plate and give everyone a healthy dot of wasabi.
Nutrition
Calories:
95
kcal
|
Carbohydrates:
2
g
|
Protein:
18
g
|
Fat:
1
g
|
Saturated Fat:
0.3
g
|
Polyunsaturated Fat:
0.4
g
|
Monounsaturated Fat:
0.2
g
|
Cholesterol:
31
mg
|
Sodium:
67
mg
|
Potassium:
486
mg
|
Fiber:
1
g
|
Sugar:
1
g
|
Vitamin A:
90
IU
|
Vitamin C:
14
mg
|
Calcium:
43
mg
|
Iron:
0.4
mg
Nutrition information is automatically calculated, so should only be used as an approximation.