New England Style Fried Clams
May 29, 2014 | Updated June 14, 2022
As an Amazon Associate I earn from qualifying purchases.
Hi, my name is Hank and I am addicted to fried clams… Face planting into a basket of fried clams is one of my earliest food memories. Crunchy batter, salty clams, that shellfishy meatiness that only a clam really has — oysters and mussels are too dainty — and just a little whiff of an "ick" factor. After all, you eat the whole clam: foot, belly and all. And who knows what clams eat, anyway?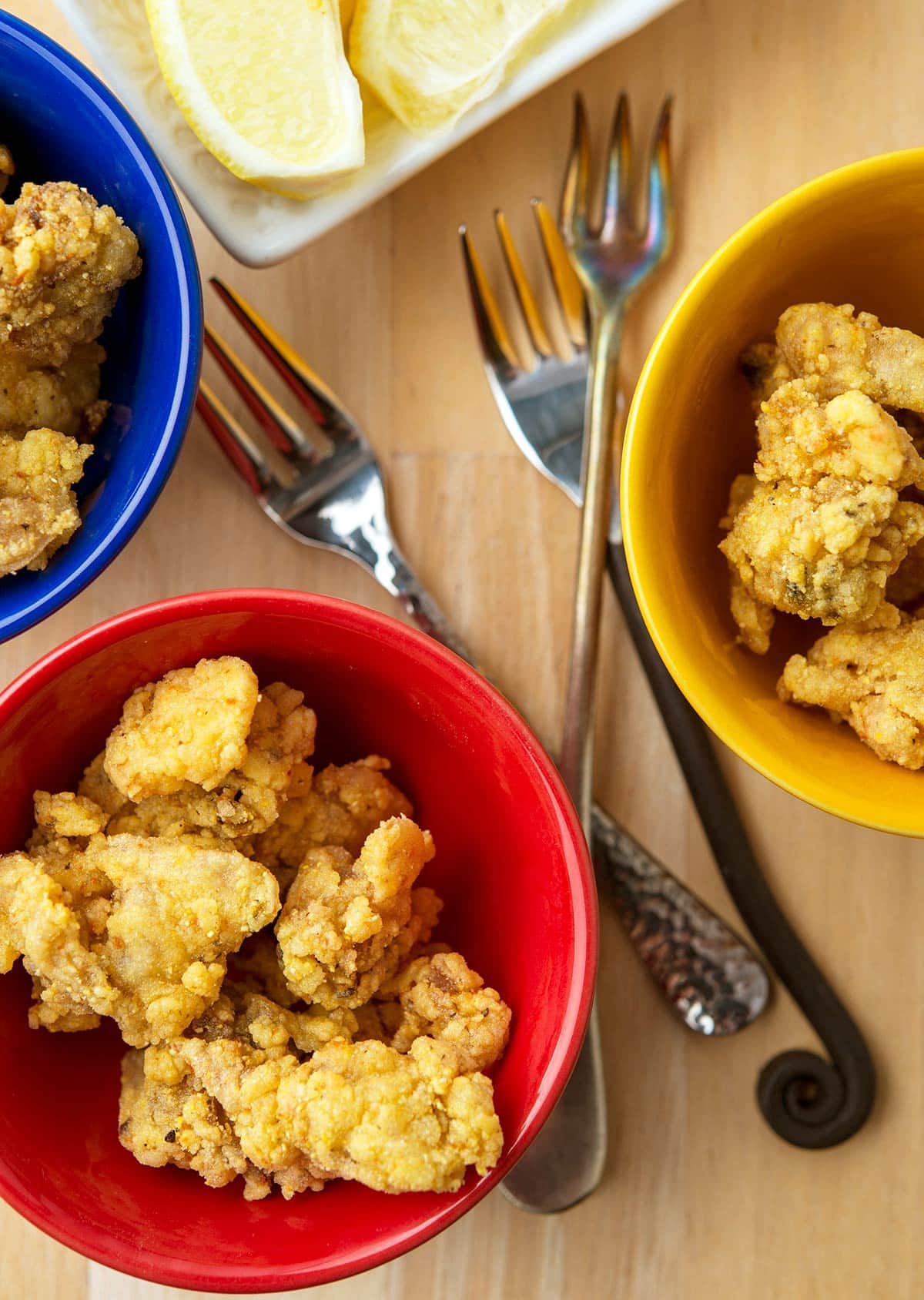 I have this gauzy memory of being on the dock in Galilee, Rhode Island. It's somewhere around 1975, and I am with my family. My sisters Laura and Lizz are minding me. They'll correct me, but I think the ferry to Block Island was late that day, and we decided to eat something at one of the clam shacks that were right there.
This was probably that tipping point moment into my addiction, because I ate a lot of clams that day. A lot. So many I remember my sisters prodding my distended belly, half-joking that I might explode. Almost, but I didn't.
Once on the Block, I ate more fried clams, as well as Block Island clam cakes, another of my favorites. I gorged myself on clams at almost every meal that year and every vacation since then all through my childhood. Funny, we rarely ate clams when we were back home in New Jersey, except for my mom's "clam things," which are stuffed clams.
Only when we were on vacation, or whenever we were in Massachusetts. The Bay State, I soon learned, was fried clams mecca. You see, mum's from Ipswich — and Ipswich is in Essex, Massachusetts, the home not only of Woodman's, but of several other legendary clam shacks (such as the Clam Box) that all vie for the title of Greatest Fried Clams on Earth. All have great clams.
Fried clams are an art. The fat must be very hot, or the clams will overcook before the batter is golden and crispy. To my mind, you must have the whole clam in there, too, belly and all. Yes, they serve them without the bellies, but that to me seems like eating a lobster pre-shelled.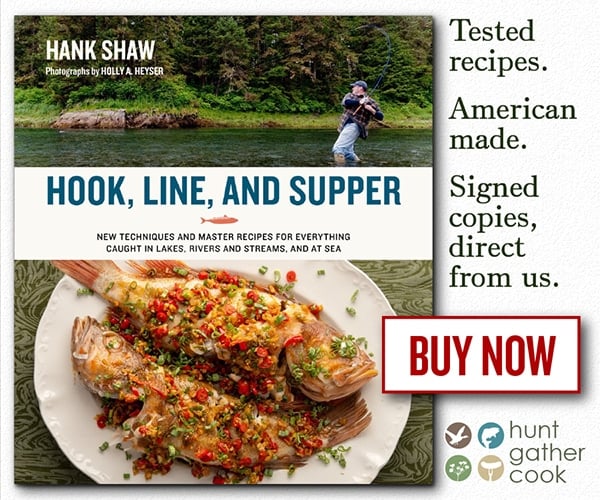 No fun and certainly not part of the real experience. You want a little seasoning in the breading, but not much or it will overwhelm the clams. Lemon wedges are a must, and many reach for either tartar sauce — "tah-tah sahss," as mum pronounces it — or ketchup. (My mom's tartar sauce recipe is here.)
I like just lemon, then maybe a dash of hot sauce after I've eaten 20 or 30 clams.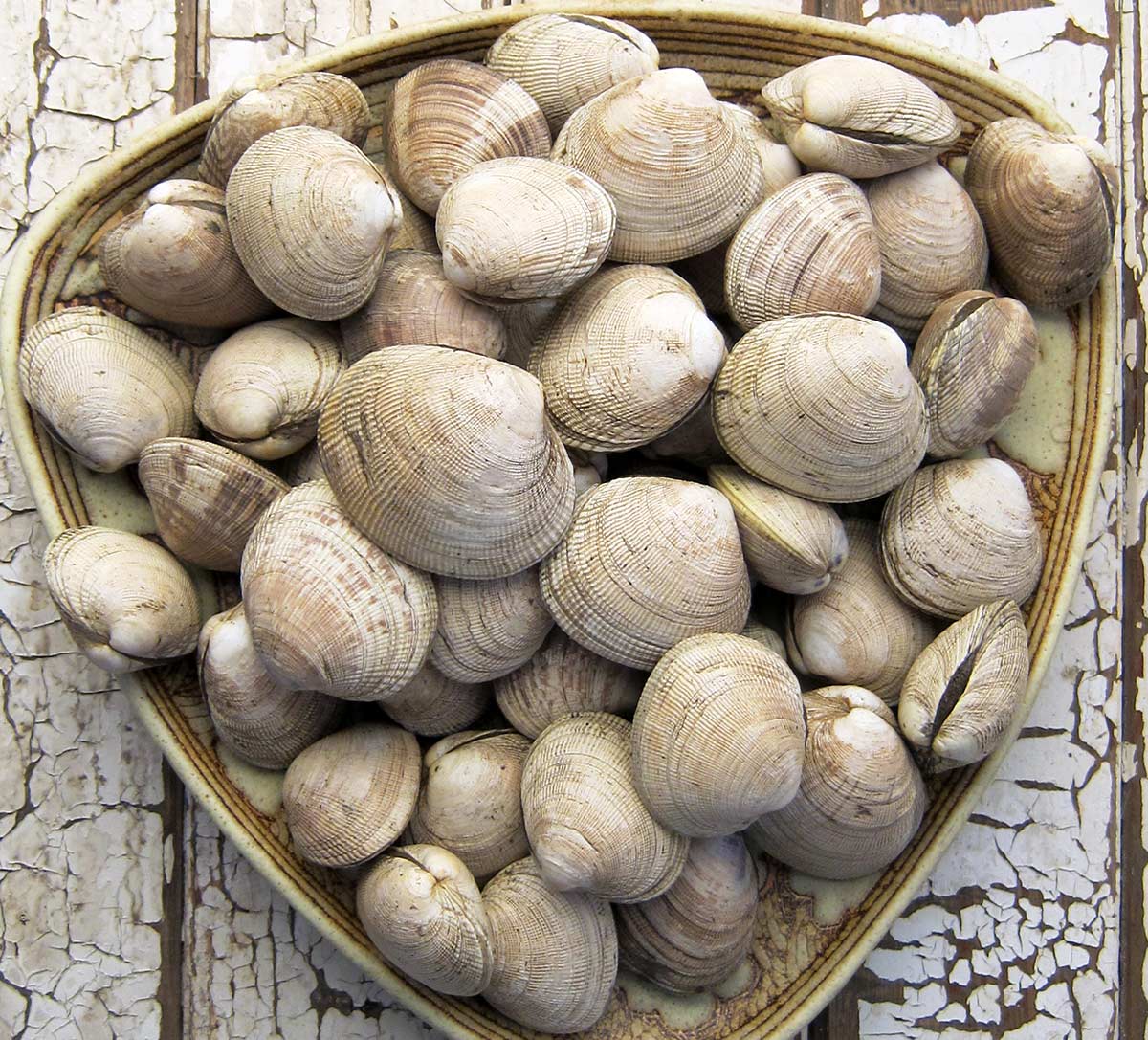 Virtually all fried clams in America are either Mya arenaria, the steamer clam, or Mercenaria mercenaria, the quahog, cherrystone or littleneck clam; the names are size grades, not different species. Alas, I live in California, where my beloved clams do not.
What to do? Well… we do have littlenecks here, only they are Leukoma staminea. Not the same, yes, but damn good. Manila clams are another excellent clam to fry like this.
I found myself near my Secret Clam Spot a few months back just at the right time.
Why not, I thought? So I went there, got my limit of 50 clams in short order, and headed back inland. What to do with them? The thought of New England fried clams kept popping up as I drove. But it was still cold out. Not the right weather. Not at all. Screw it. I made them anyway.
I was glad I did, These are about as close to real New England fried clams as you can get 3,000 miles away. And I should know. I've eaten a lot of them in the past 48 years…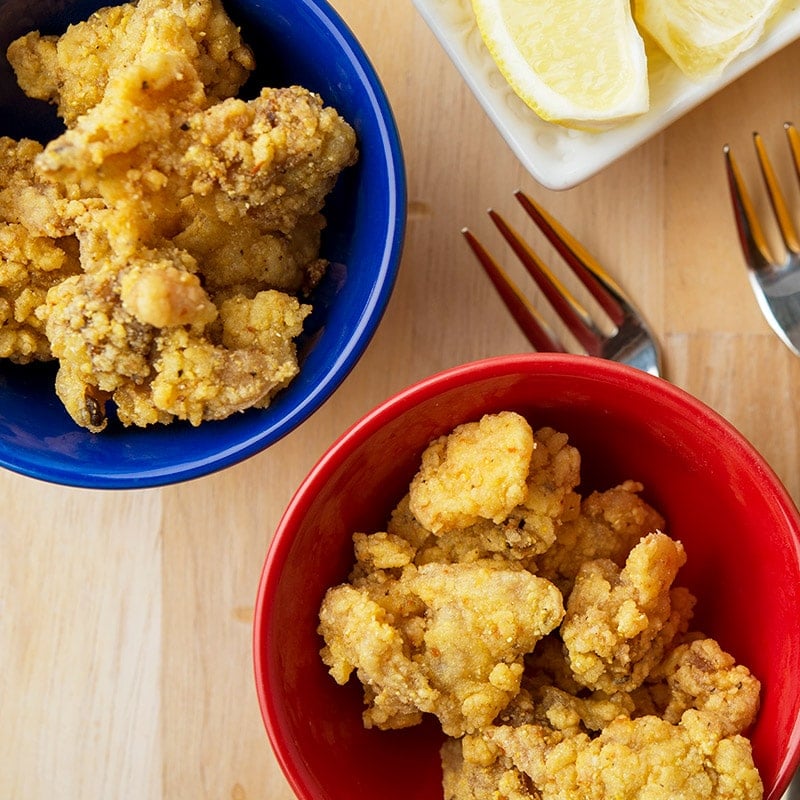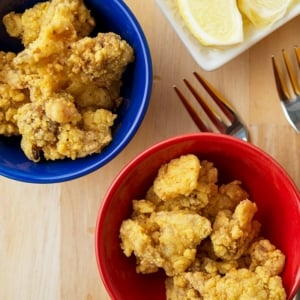 Fried Clams, New England Style
This is a pretty basic recipe. The only part even remotely tricky is finding the "corn flour," which is not the same thing as corn starch! Corn flour is just finely ground corn meal. The easiest way to find some is in the "ethnic" aisle where you find Louisiana foods. It's called "fish fry," and if you look at the ingredients it's just corn flour. If you absolutely can't find any, just use more regular flour. It'll be fine.
Ingredients
1

pound

shucked clams

cherrystones, littlenecks, Western littlenecks or Manila clams

1

cup

corn flour,

as in "fish fry" mix

1

cup

all-purpose flour

1

teaspoon

of salt

1

teaspoon

of freshly ground black pepper

1/2

teaspoon

cayenne

1

cup

buttermilk or evaporated milk

oil for frying
Instructions
Pick through the clams to make sure there are no bits of shell or obvious grit. Mix all the dry ingredients together in a bowl. Submerge the clams in buttermilk.

Preheat the oven to 200ºF and put a rack set over a baking sheet inside the oven. Heat enough oil to float the clams, about a quart or so. What oil? Anything you feel like, but I prefer peanut oil. You want the oil hot, about 360ºF.

When the oil is almost ready, coat a few clams in the breading. Don't do more than your fryer can handle in one batch, as you want the clams to go right from breading into the fryer. If you want super-extra crispy clams, dip the breaded clams back in the buttermilk and again in the breading; I think this is too much, but some people like them that way.

Fry the clams until they are golden brown, about 90 seconds to 2 minutes. Move them to the rack in the oven and repeat with the remaining clams -- make sure the oil gets back up to temperature between batches. Serve with homemade tartar sauce, malt vinegar, remoulade, ketchup or hot sauce.
Notes
Fried clams almost have to be eaten with lemon wedges, potato salad, other fried things, maybe a lobster roll, and either beer or, if you feel all fancy, some white wine, maybe even Champagne.
Nutrition
Calories:
290
kcal
|
Carbohydrates:
57
g
|
Protein:
8
g
|
Fat:
3
g
|
Saturated Fat:
1
g
|
Cholesterol:
12
mg
|
Sodium:
750
mg
|
Potassium:
114
mg
|
Fiber:
1
g
|
Sugar:
3
g
|
Vitamin A:
254
IU
|
Calcium:
80
mg
|
Iron:
2
mg
Nutrition information is automatically calculated, so should only be used as an approximation.