Can You Eat Spider Crabs? Yes.
As an Amazon Associate I earn from qualifying purchases.
A question I get asked from time to time is can you eat spider crabs? Absolutely. Spider crabs of all varieties are totally edible, and taste like other crabs. Here's how to prepare and cook them.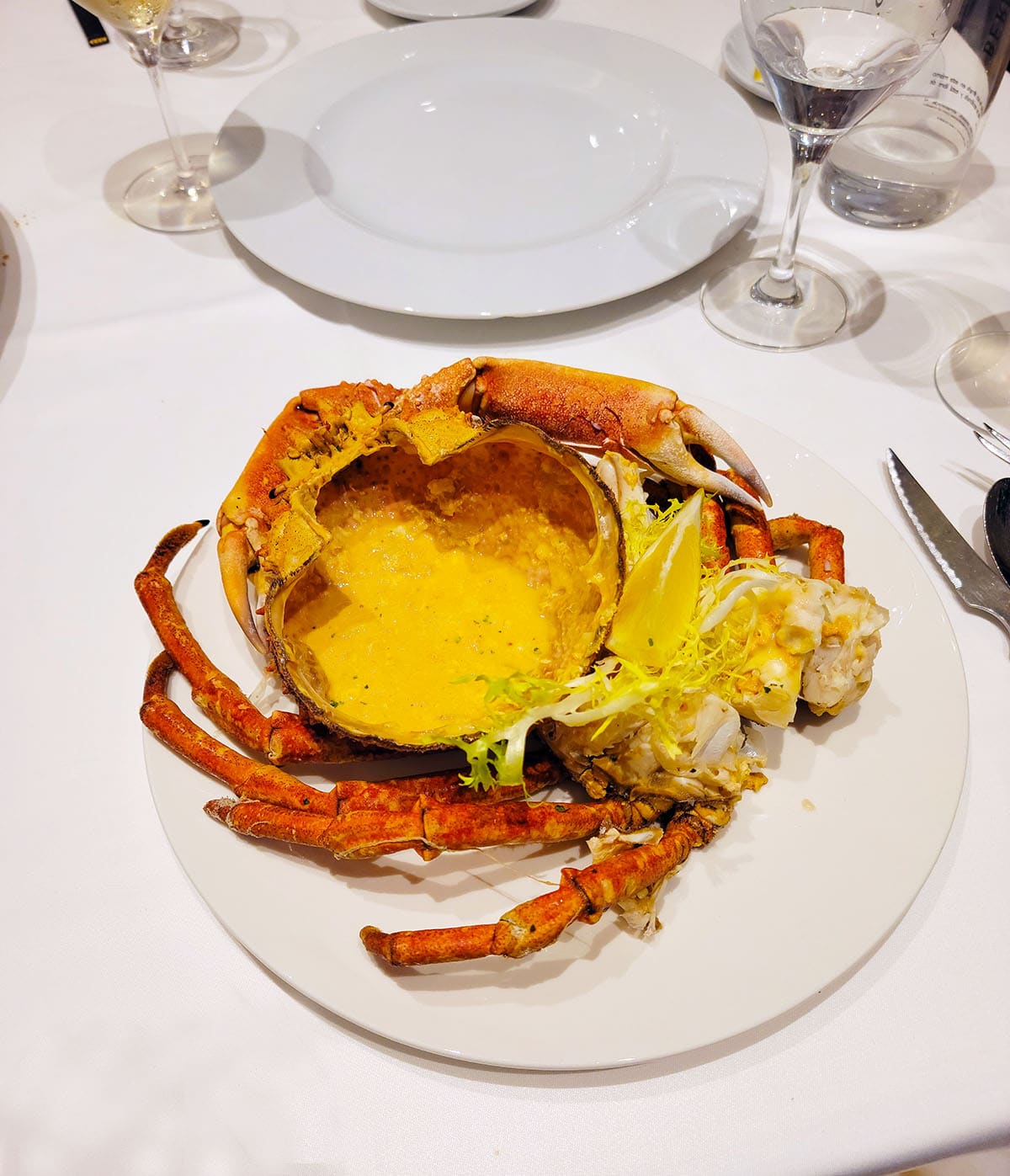 Spider crabs are the generic term for a variety of families of spindly, generally slow-moving crabs that typically have long legs and teardrop-shaped bodies. Virtually everyone I know thinks that they are inedible. They're wrong.
I suspect the haters are employing a well-worn bit of faulty reasoning: Spider crabs are ugly, so they must taste terrible. I am here to tell you that spider crabs — and I have eaten several species on both sides of the Atlantic, as well as in the Pacific, taste sweet and firm and every bit as nice as a Dungeness or blue crab.
Several species of spider crab are commonly eaten in the Atlantic and Pacific. I grew up eating large Libinia emarginata, the common spider crab on the Eastern Seaboard. Most references say the body doesn't get wider than 4 inches, but I can assure you I've caught spider crabs with shells twice that wide. Maybe it was another species?
If it was another species, I am betting it was Maja squinado, which is normally a European crab. This is the crab in the picture above; I ate it at a fancy restaurant in San Sebastian, Spain. This crab has a commercial fishery for it, and the reason I know you can eat spider crabs is because when I was a kid, the old Italian guys would keep them to put in their spaghetti and crab sauce.
In the Pacific, there is the semi-glamorous Japanese spider crab, which is gigantic, uncommon and frightfully expensive. You don't need me to tell you they're great — they're basically another type of king or snow crab.
More common to California and the West is the Loxorhynchus grandis, or sheep crab. I've eaten these in Baja, California, where they go by the awesome name marcianos, or Martians. They get big, and they are delicious.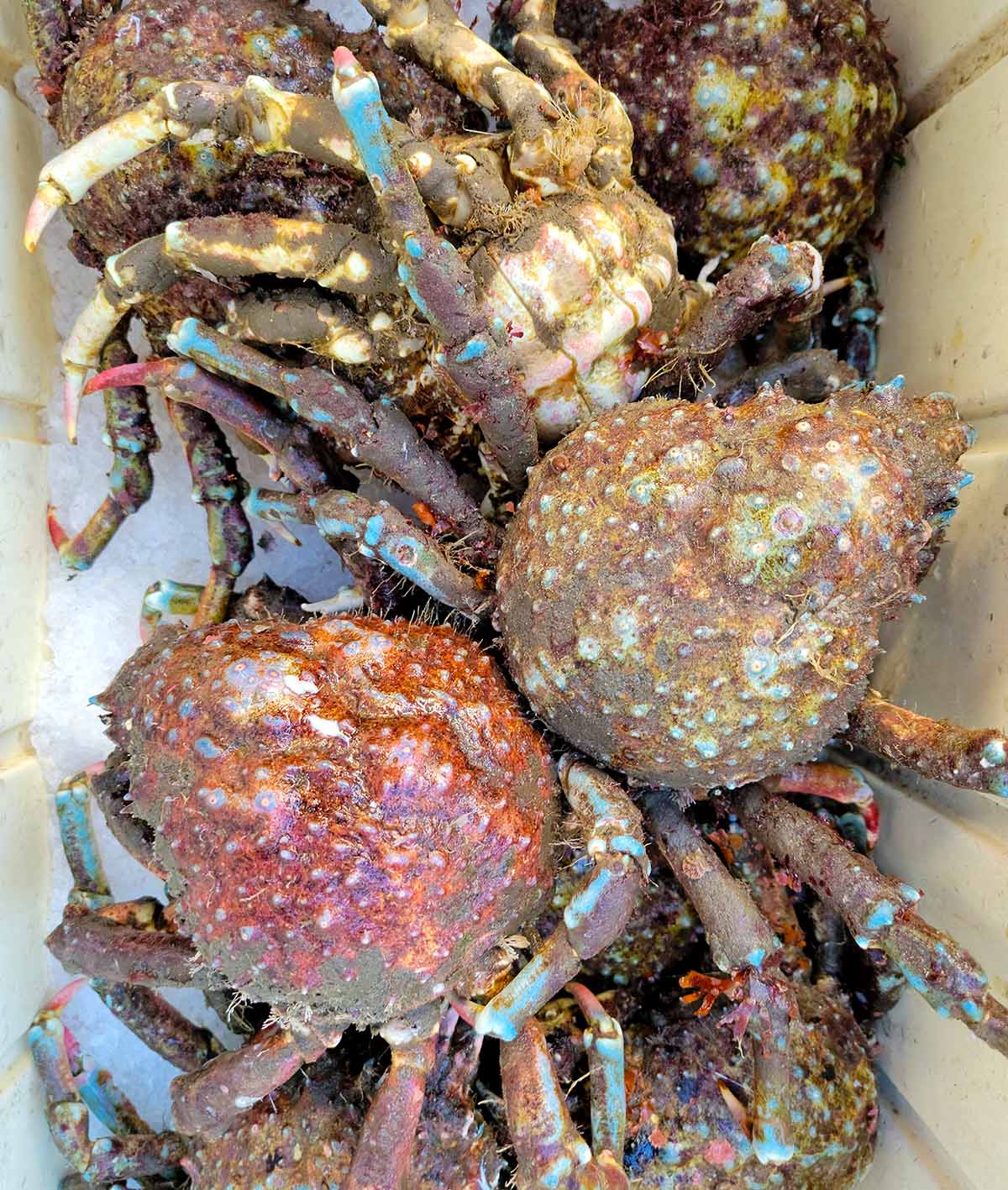 Cracking Spider Crabs
There is a catch, however. The shells of spider crabs are very tough. Like, so tough you need a iron hands to crack them with a regular crab cracker, or a splash guard if you decide to use a hammer, or, as I did once in Baja, California, a rock.
Unlike, say, a Dungeness crab, where you can use kitchen shears to open up the shell of the legs, you really do need either a good cracker or a hammer to crack the shells of a spider crab. Or… you can do what I do, and skip all that.
The trick to eating spider crabs? Don't try to crack the leg shells. Simply break the various joints backwards and wiggle them a little as you pull, and the meat will come out, attached to a cartilaginous tendon-y thing. Do this and you'll wonder why anyone ever asked if you can eat spider crabs.
One key point here is to chill your cooked spider crabs before serving. This helps prevent the meat from sticking to the shells. Follow this procedure:
Steam or boil your spider crabs. More on this in a moment.
Plunge them into a bucket of ice water, or spray them well with cold water, until the shells are fairly cool.
Crack and eat.
Oh, and one more tip: The majority of the meat in spider crabs is in the legs, and at the base of the legs where they attach to the body.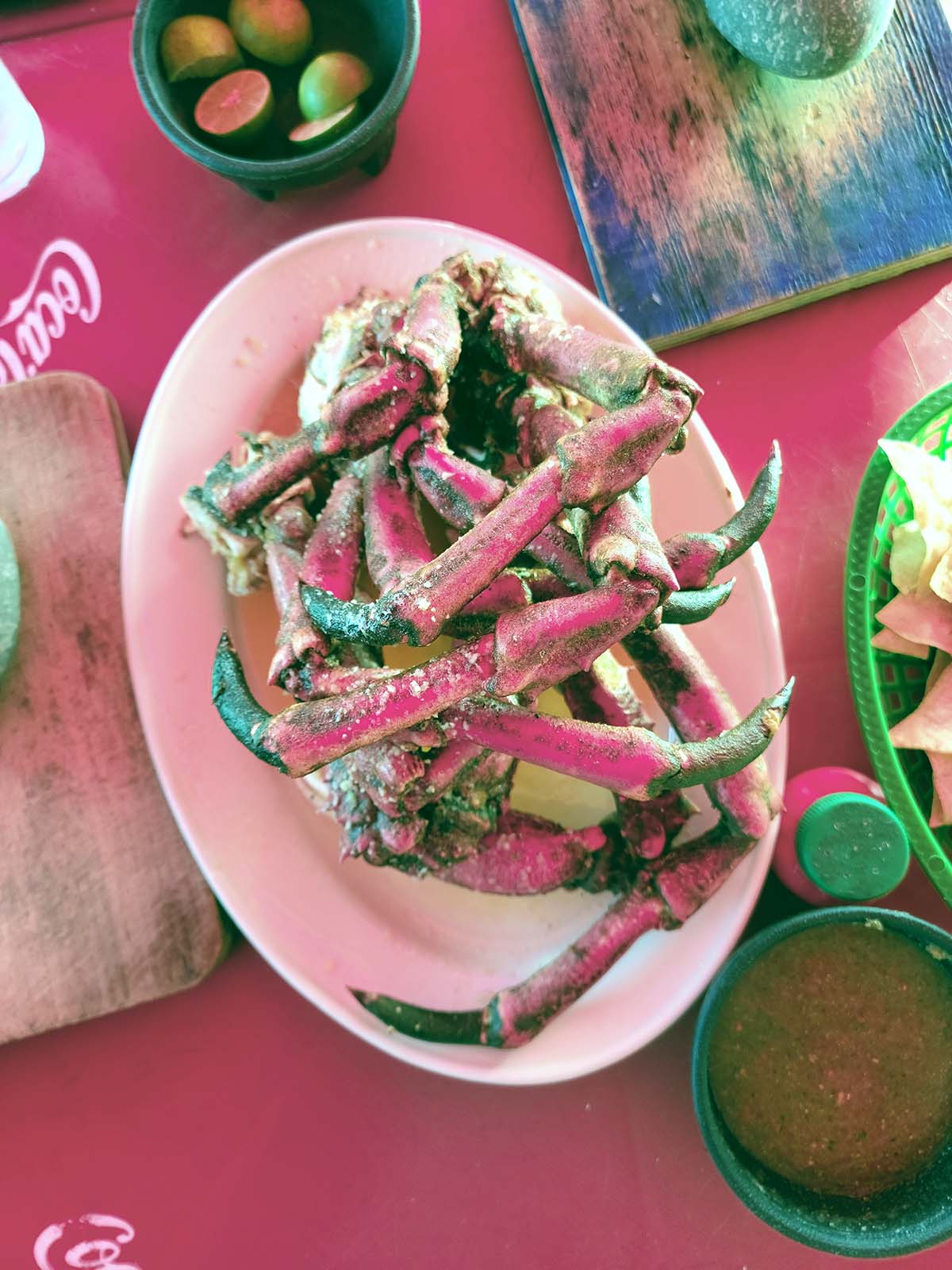 Cooking Spider Crabs
Normally you will be boiling or steaming your spider crabs. I boil my crabs for 10 minutes minimum, and 10 minutes per pound is a generally good rule to follow.
Steaming is a nicer way to go about it because the crabs don't get waterlogged. I will generally steam spider crabs about 20 minutes minimum, and up to 30 minutes if you have a mess of them.
I do not recommend grilling spider crabs, and since their shells are so hard, I find that simple is best. If you cook them with a sauce or whatever and they are still in the shell, it's going to make an unholy mess at your table if everyone's cracking and banging away.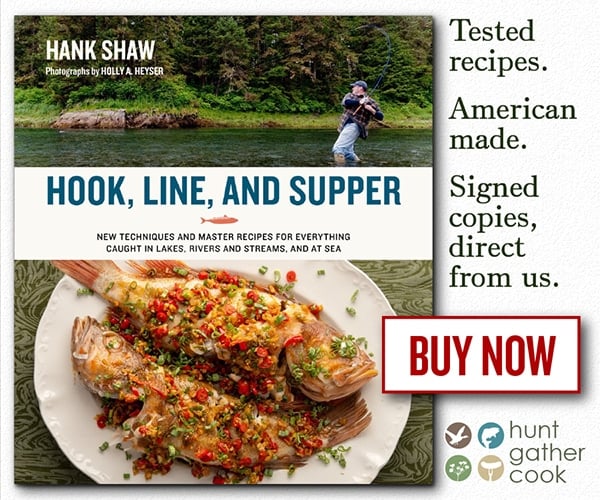 Storing Your Crabs
Mostly you'll eat spider crabs fresh. They are super bulky and aren't ideal for freezing in the shell. But if you do, be sure to do that ice water bath after cooking them. If you skip this, the meat will stick to the inside of the shell.
A much better option for freezing spider crab meat is to take it out of the shell, then pat it dry, then vacuum seal it. If you do this, the meat will thaw out nicely and work well in any crabmeat recipe you can possibly imagine.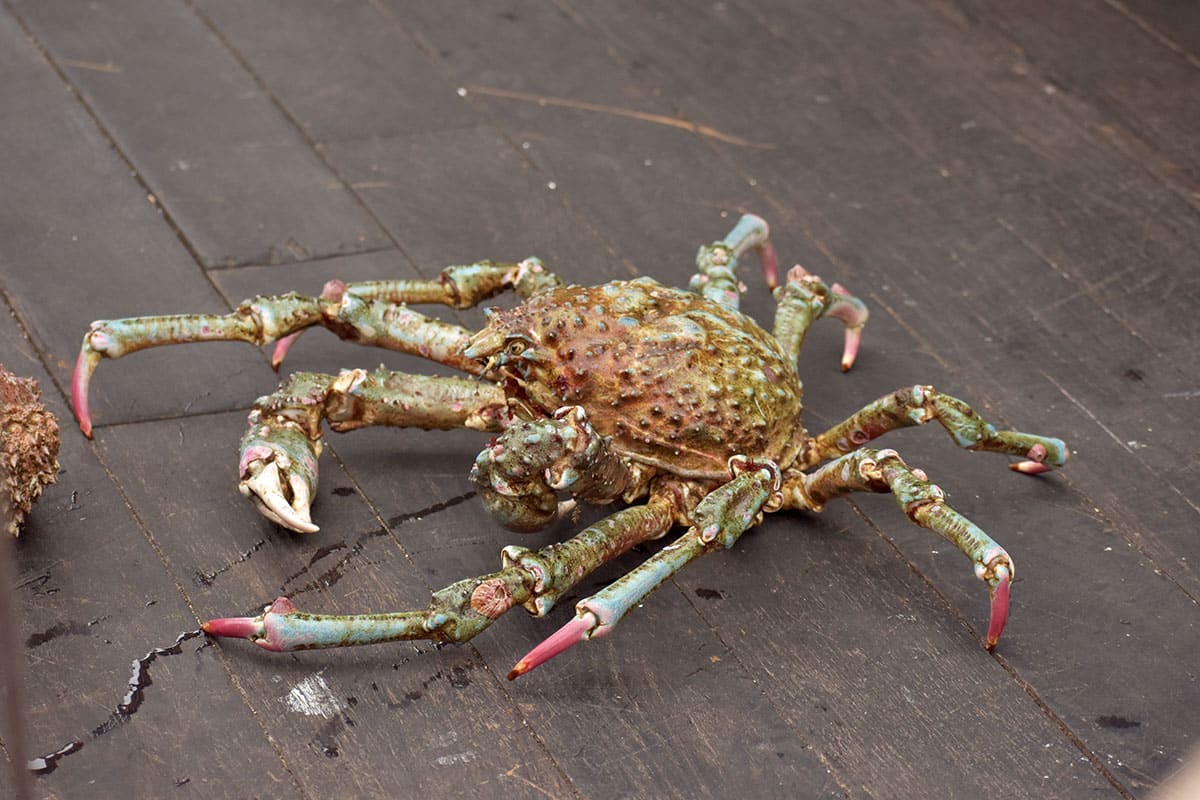 Spider Crab Recipes
If you get your hands on some spider crabs, start by steaming them simply and serving with lemon and melted butter; directions for that are below. After that, try any of these great crab recipes with the picked meat from your catch.
If you liked this recipe, please leave a ⭐️⭐️⭐️⭐️⭐️ rating and a comment below; I'd love to hear how everything went. If you're on Instagram, share a picture and tag me at huntgathercook.
Equipment
1 steamer insert,

like the kind you use for vegetables
Ingredients
5 to 7

pounds

whole spider crabs,

alive

1/2

cup

Old Bay seasoning

(optional)

5 to 10

bay leaves

(optional)

1

cup

butter,

melted

2

lemons,

quartered
Instructions
If using, scatter the bay leaves in the bottom of a very large pot.

Set a steamer insert into the pot. If you don't have one, you can crumple up foil into large blocks or balls that you can rest the crabs on, so they are not submerged. Fill the pot with enough water to just about come over the level of the steamer insert, about 3 to 5 inches.

If using, dust the live spider crabs with the Old Bay Seasoning. They won't mind.

Get the water boiling in the pot, then lower the crabs into the steamer and cover it tightly. Steam over medium-high heat for 30 minutes.

While this is happening, melt the butter and put it in little ramekins for everyone. Also get a large basin of ice water ready. Your sink is usually your best bet.

When the crabs are done (they'll be red), plunge them into the ice water for a couple minutes to cool off. This helps the meat come away from the shell.

To eat, pull the top of the carapace off the crab. Clean out the insides, which are icky and gooey. Remove all the feathery gills – they are toxic! Pull away all the legs from the body, trying to get the meat that is attached to the base, which is delicious. My advice is to pre-crack the claws before you serve, because you'll likely need a hammer.
Nutrition
Calories:
569
kcal
|
Carbohydrates:
11
g
|
Protein:
28
g
|
Fat:
48
g
|
Saturated Fat:
30
g
|
Polyunsaturated Fat:
2
g
|
Monounsaturated Fat:
12
g
|
Trans Fat:
2
g
|
Cholesterol:
182
mg
|
Sodium:
1553
mg
|
Potassium:
438
mg
|
Fiber:
3
g
|
Sugar:
2
g
|
Vitamin A:
1702
IU
|
Vitamin C:
40
mg
|
Calcium:
181
mg
|
Iron:
4
mg
Nutrition information is automatically calculated, so should only be used as an approximation.