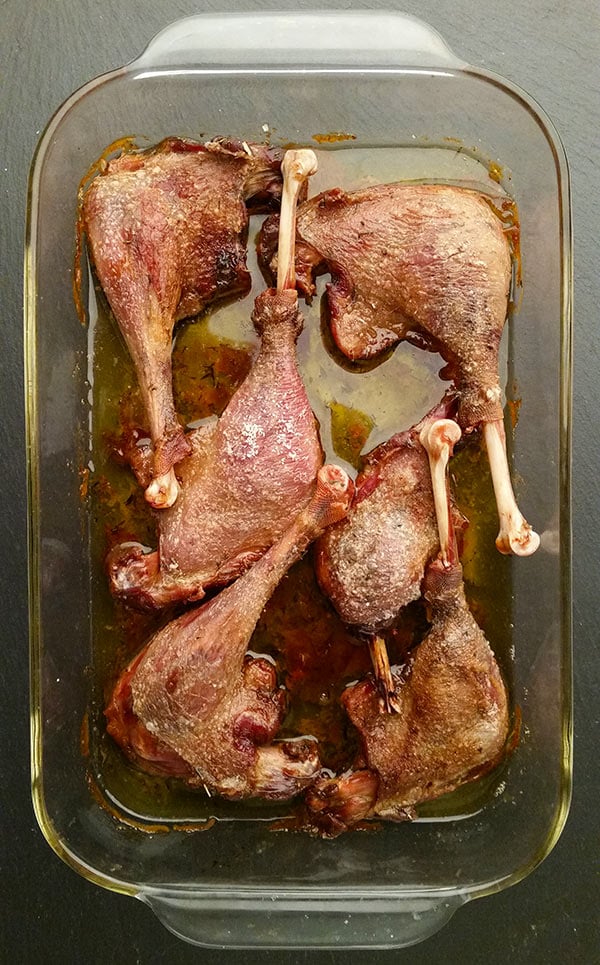 These are my favorite duck leg recipes. These are the most flavorful parts of a duck or goose, but they also need long, slow cooking to become tender. Not so much as the legs of upland game birds like pheasants — they do a lot more walking around than ducks do — but you still can't eat a goose leg rare without a lot of chewing. And the wings? Man, but they can be tough. Think about it: Ducks and geese migrate thousands of miles. That's a lot of work for those muscles.
Below are recipes both easy and advanced. I'd start with the confit and move to the braises.
A basic tutorial on making one of the best things you can possibly make with duck or goose legs.
And once you have either confit or this easy version of it, make Shredded Duck Confit with Pasta, lemon zest and garlic (also hosted on Simply Recipes).