Venison Meatloaf
February 24, 2014 | Updated February 28, 2022
As an Amazon Associate I earn from qualifying purchases.
Meatloaf was not something I looked forward to as a kid; back then, I hated it in all its forms. That all changed years ago, when I tried my first Italian-style meatloaf, and this venison meatloaf recipe replicates that first revelation very closely.
It's funny that it took me until I was in my 20s to realize that a meatloaf is simply a gigantic meatball. In fact, it's called albondigón in Spanish, which literally means "giant meatball." Once you realize this, meatloaf's image as a dowdy relic of 1950s suburban American, er, "cuisine" starts to fade.
So this venison meatloaf recipe started with my tried-and-true venison meatballs recipe, which is a classic Italian-American style meatball: ground venison, bread or breadcrumbs, sautéed onion and garlic, eggs, herbs, spices and a little cheese.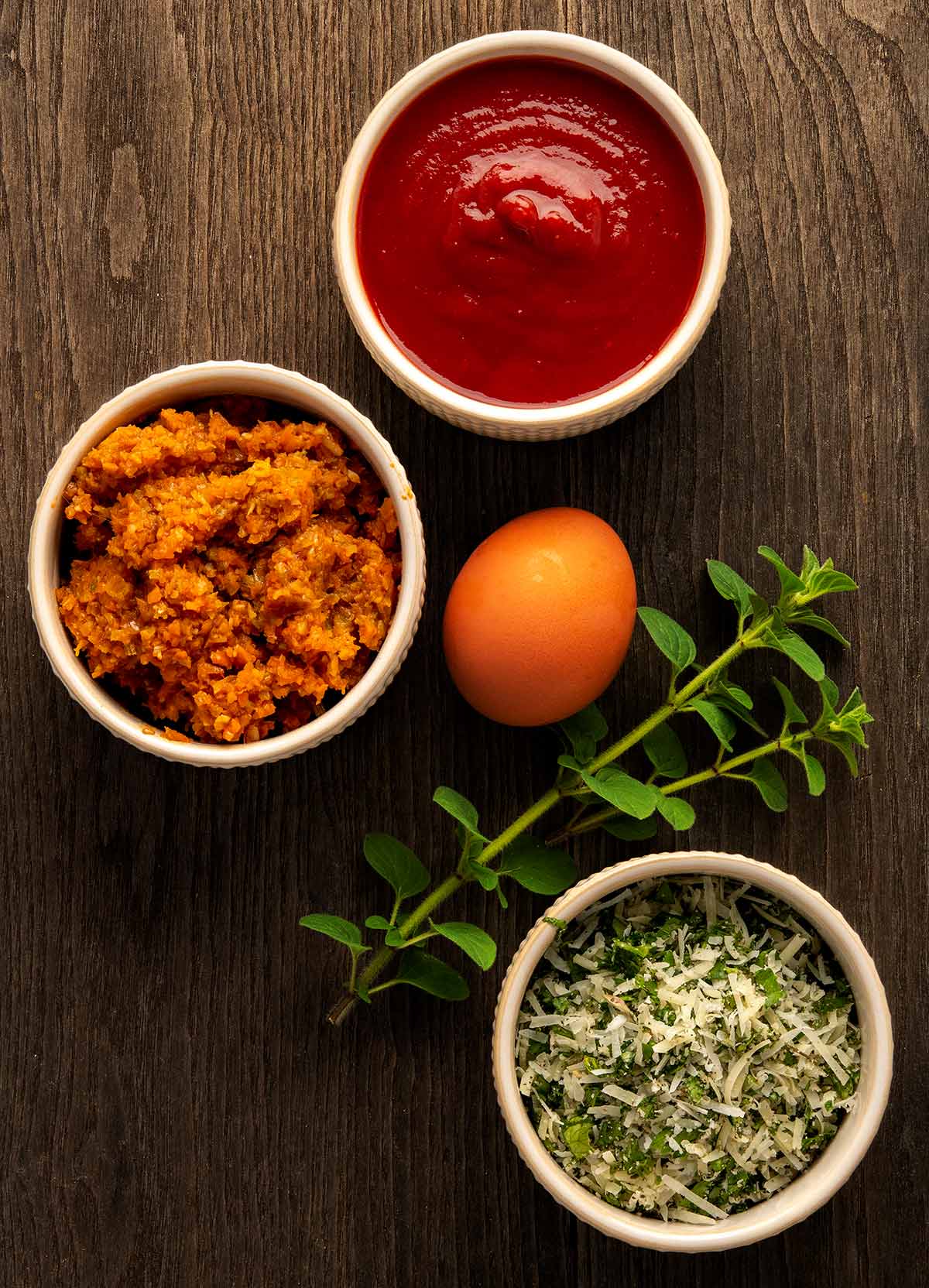 How to Make Venison Meatloaf
It really is as easy as making a big batch of meatballs, only you pack the mix into a loaf pan, or, if you want to be oh-so-fancy, individual ramekins.
That said, my venison meatloaf has a system, one that makes a very tender and juicy meatloaf loaded with flavor. It is very similar to the recipe I published in my cookbook Buck, Buck, Moose, but this version has been improved a little.
You start by tearing up a roll or some bread, ideally one without a really sturdy crust. Soak this in milk while you chop onions, celery, carrots, garlic, and maybe a small fennel bulb.
All those vegetables get blitzed in a food processor, much the same way you do in my recipe for venison ragu. These then get sautéed in olive oil until they're soft, along with a bit of tomato sauce. This cools before you put it in the mix.
Why do this? Because all those cooked vegetables add a ton of moisture to your venison meatloaf, and cooking them prevents that odd "raw onion crunch" you'd get if you did not sauté first.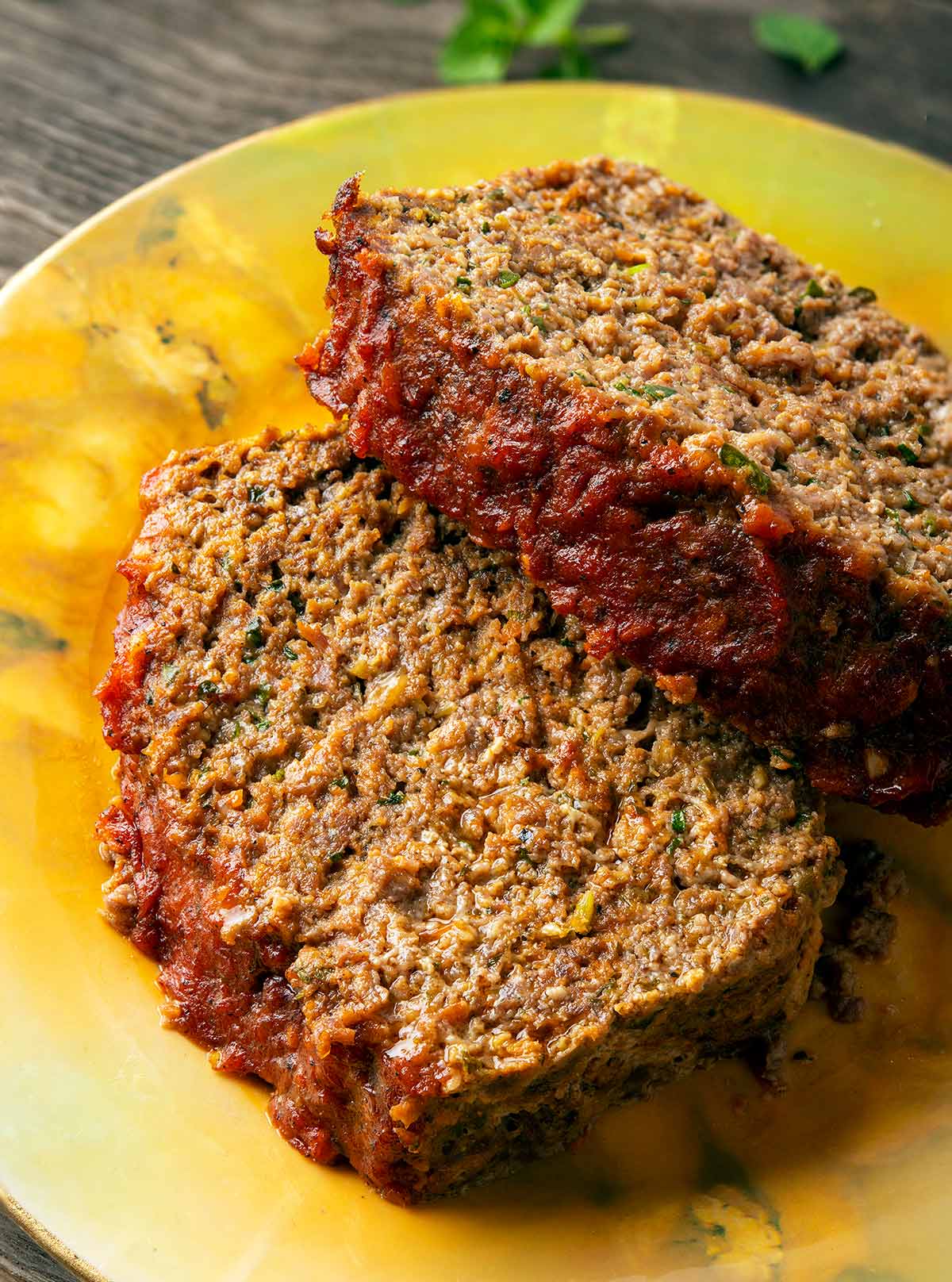 The Meat
Venison meatloaf needs fat. Or at least this one does. I grind most of my venison with 15 to 20 percent pork or beef fat. If you have fatless ground venison, you can use it as half your venison meatloaf mixture, then add fatty ground pork or beef to the mix.
Or, if you don't want to go that route, double the amount of bread in the recipe. It'll get you close, but fat still makes a better meatloaf.
Oh, and the "venison" in venison meatloaf can literally be any ground meat. I normally use deer meat, but I've used elk, pronghorn, nilgai, moose, bison and sheep. And I see no reason why the ground meat of your choice, so long as there's some fat, wouldn't work.
Other Venison Meatloaf Styles to Try
Once again, meatloaf is a giant meatball. Given that, you can use my recipe for teriyaki meatballs, Norwegian meatballs, Mexican albondigas with chipotle, maple-glazed meatballs, made with turkey or whatever, or even Thai meatballs.
The caveat is that you might need to adjust these other recipes to work with 2 pounds of venison, which I find fills a regular Pyrex 1 1/2-quart pan that is 8 1/2 by 4 1/2 by 2 1/2 inches. This is a standard size.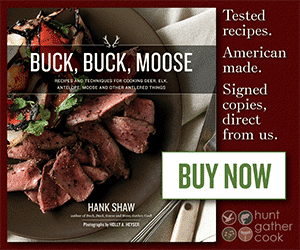 Final Tips
Finely ground venison makes a better venison meatloaf. Period. If you are grinding your own venison, choose a die about 4.5 millimeters, which on things like the Kitchenaid grinder is the small die. The reason is because coarsely ground venison can be chewy and it doesn't slice as easily, and it won't hold together as well.
The more you work the meat mix, the easier it will be to cut slices of your venison meatloaf… but it will also get a bit tougher. I have never found this to be a problem, and I don't like meatloaf that falls to pieces when you try to cut it. That's a sloppy joe. I generally mix everything about 2 or 3 minutes.
Pack the meat mix into the greased pan. Do this with about a third of the mix, pressing it into the sides and bottom so there are no air pockets — this is why I like to use a glass Pyrex pan, so I can see if there are any in there. Then pack the rest on top.
Finally, let the meatloaf rest a bit before serving. It will be easier to get out of the pan.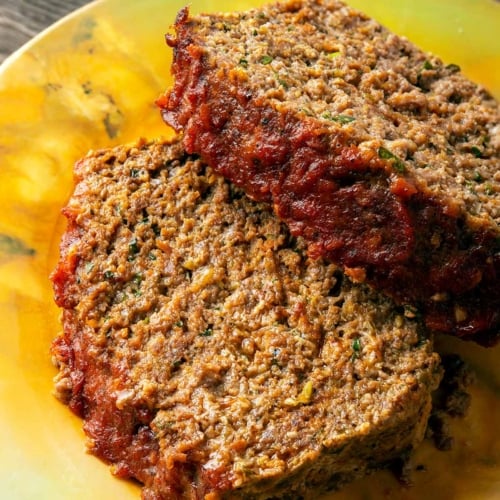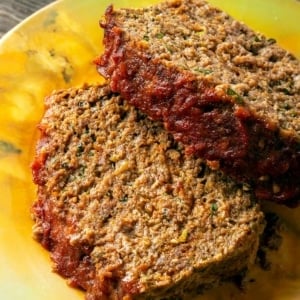 Venison Meatloaf
Meatloaf is more of an art than a science, and the loaf's final consistency depends on a few things: How much stuff you put into the mix that isn't meat, how thoroughly you work the meat, and what sort of binder you use.
Ingredients
1 1/2

cups

bread, torn to pieces

(see recipe headnotes)

1

cup

milk

1

small yellow or white onion,

chopped

1

medium carrot,

chopped roughly

1

small fennel bulb, chopped roughly

(optional)

1

celery stalk,

chopped

3

garlic cloves,

chopped

1

tablespoon

olive oil

2

pounds

ground venison

1

cup

grated Italian cheese,

parmesan or pecorino

1/4

cup

tomato sauce

(or ketchup)

1/4

cup

chopped parsley

1

tablespoon

kosher salt

2

teaspoons

dried oregano

3

eggs

Marinara sauce for painting the top and serving
Instructions
Soak the bread cubes in a bowl with the milk while you chop the vegetables and get everything else ready. Put the roughly chopped vegetables into a food processor and blitz them until it begins to form something of a paste. This will keep the meatloaf super moist.

Heat the olive oil in a small pan and sauté the vegetables from the food processor until soft. Add the tomato sauce and mix well. Cook this another couple minutes, then remove the mixture to a plate and spread it out: This helps it cool quickly.

Preheat your oven to 375°F. When the bread has softened, squeeze out the excess milk and chop and mash the soaked bread on a cutting board until it too forms something of a paste. Toss it and the cooled vegetable mixture into a large bowl. Add the ground venison, cheese, parsley, eggs, salt and oregano and combine. I like to actually work the meatloaf mix well because the bread and vegetable mix will keep it moist and tender -- normally you don't want to over work meatball mixes, but this is an exception. It will help the meatloaf bind together better.

Grease a loaf pan; I use butter. The pan I use is a Pyrex 1 1/2-quart pan that is 8 1/2 by 4 1/2 by 2 1/2 inches. Something more ore less this size will be fine. Or, you can set the mixture on a greased baking sheet and mold it into a loaf. Pack the meat mixture into the pan and bake it until the center reads about 155°F, which will take roughly 1 hour and 15 minutes. I put the loaf pan on top of a baking sheet to catch any overflow of fat or tomato sauce.

About 30 minutes before the meatloaf is ready (shoot for the 45-minute mark), paint the top of the loaf with marinara sauce. Have some more sauce warming in a small pot to serve with the finished meatloaf.

Once the loaf is ready, sit it on the countertop for 5 minutes to rest before popping out of the loaf pan. Do this carefully. Slice and serve with sauce.
Notes
This recipe calls for marinara sauce, but any simple tomato sauce will do, so long as it's not too chunky. Finally, this meatloaf keeps well, and is great as a sandwich filling during the week.
Keys to Success
Use finely ground venison with some fat in it, beef or pork. Or mix fatless ground venison with fatty ground pork or beef or veal. Or double the bread. 
You can cook the vegetable mix up to a day or two ahead. Keep it in the fridge.
If you want things a little zippy, add 1 teaspoon of crushed red pepper flakes. 
I like to serve this with mashed potatoes or polenta, and I really like it as sandwiches the next day. 
Nutrition
Calories:
429
kcal
|
Carbohydrates:
12
g
|
Protein:
45
g
|
Fat:
22
g
|
Saturated Fat:
11
g
|
Cholesterol:
222
mg
|
Sodium:
1707
mg
|
Potassium:
886
mg
|
Fiber:
2
g
|
Sugar:
6
g
|
Vitamin A:
2360
IU
|
Vitamin C:
10.1
mg
|
Calcium:
301
mg
|
Iron:
6
mg
Nutrition information is automatically calculated, so should only be used as an approximation.