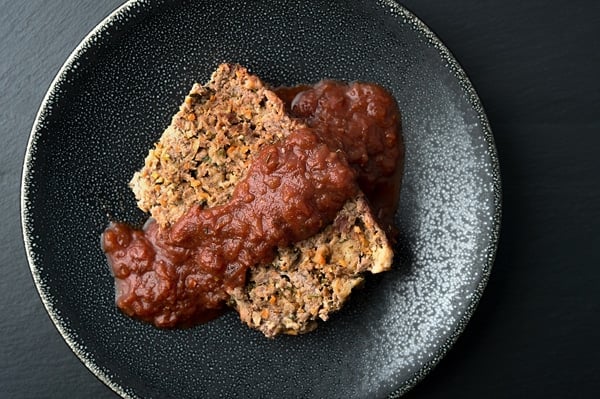 This recipe for venison meatloaf has quite the story behind it.
As a child, the word "meatloaf" as an answer to "what's for dinner, mum?" struck fear into my very core.
Mom made lots of good things to eat, but her meatloaf was not one of them. I remember it as a desiccated block of unhappy beef, laced with veins of melting cheese of unknown origin. The only thing I could do to choke it down was to submerge each piece in Worcestershire sauce. And choke it down I must, because mom was not the sort of mother to make special meals for finicky children.
Interestingly, my sisters don't remember the family meatloaf being so inedible, so either mom changed the recipe at some point or I was simply born with an animus against great loves of ground meat.
My fear and loathing of meatloaf endured for many years. Until one day, I was at an pork store — Long Island slang for Italian deli — with a friend ordering lunch. I happen to love meatball sandwiches, and Del Fiore's in Patchogue had some of the best. My friend wanted a meatloaf sandwich instead. I must have wrinkled my nose or something.
"What? What's wrong with a meatloaf sandwich," he asked. It's nasty, I said, conjuring childhood images that made me shudder visibly. My friend was exasperated. "You do know that all meatloaf is is just a big meatball, right?" I expressed my firm disbelief.
"Just try it. Tell you what: I'll order the meatball sandwich and you order the meatloaf. If you don't like it, we switch. Deal?" Deal.
The sandwiches came and I immediately noticed something: The meat looked the same, as did the marinara sauce on top. Only the meatloaf sandwich was easier to eat — no meatballs rolling off the back end of the hoagie roll and onto my jeans.
I took a bite, and damn it if my friend wasn't right: Meatloaf, at least this incarnation of meatloaf, was basically a big slab of the same meatballs I knew and loved. It was a revelation.
Still, I remained skeptical.
Maybe only Del Fiore's meatloaf was this good. Tentatively, I began ordering meatloaf sandwiches from other Italian pork stores. And to my amazement, I found that they were all more or less alike. More than a decade passed and I still would only order Italian-style meatloaf.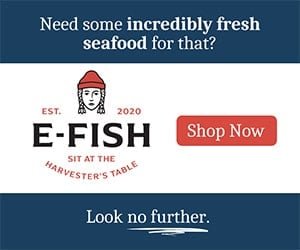 Finally, just a few years ago, I sat down to lunch at a chef friend's restaurant. He'd told me he was pretty proud of his meatloaf. But it was not Italian style. It had some other seasonings I can't remember right now. Dutifully I ordered it, expecting the worst. Only it wasn't. It was, again, basically a giant meatball, only with other seasonings.
I was cured. Meatloaves no longer frighten me. Any yet it still took me a long time to make one for this site. But now I have, so better late than never, eh? My venison meatloaf is Italian-American, as you might also expect. I got the idea for the ground vegetables from Lydia Bastianich, but otherwise this is a basic Italian meatball recipe stuffed into a loaf pan and baked.
And you know something? It's good. Really good. As in Holly and I ate the entire thing in two sittings. So here it is. Venison meatloaf, done my way. Enjoy!
A couple tips on this recipe: First, when you are chopping the Italian bread, wherever you have a piece with crust, cut it smaller than crustless pieces. I like having the crust in there, though, as it adds texture and flavor.
Also, your ground meat needs to have fat in it. Some butchers don't add fat to ground venison, which I find weird. If yours has done this, you will need to add bacon or fatback or something to add fat here. You want about 15 to 25 percent fat in the mix, so a bit less than a quarter pound of fat to round out the meat.
Venison Meatloaf
Meatloaf is more of an art than a science, and the loaf's final consistency depends on a few things: How much stuff you put into the mix that isn't meat, how thoroughly you work the meat, and what sort of binder you use. I like a meatloaf that will hold together, but loosely -- cake-ish, not dense. The recipe method that follows will do that.
Ingredients
1 1/2

cups

Italian bread

see recipe headnotes, cubed

1

cup

milk

1

medium carrot

sliced

1

small fennel bulb

chopped roughly

1

celery stalk

chopped

3

garlic cloves

chopped

2

pounds

ground venison

see headnotes

1

cup

grated Italian cheese

parmesan or pecorino

1/3

cup

marinara sauce

1/4

cup

chopped parsley

1

tablespoon

kosher salt

2

teaspoons

dried oregano

3

eggs

More marinara sauce for painting the top and serving
Instructions
Soak the bread cubes in a bowl with the milk for 30 minutes while you chop the vegetables and get everything else ready. Put the roughly chopped vegetables into a food processor and blitz them until it begins to form something of a paste. This will keep the meatloaf super moist.

Preheat your oven to 375°F. When the bread has softened, squeeze out the excess milk and chop and mash the soaked bread on a cutting board until it too forms something of a paste. Toss it and the vegetable mixture into a large bowl. Add the ground venison, cheese, marinara sauce, parsley, eggs, salt and oregano and combine. I like to actually work the meatloaf mix well because the bread and vegetable mix will keep it moist and tender -- normally you don't want to over work meatball mixes, but this is an exception. It will help the meatloaf bind together better.

Grease a loaf pan. I used a Pyrex 1 1/2-quart pan that is 8 1/2 by 4 1/2 by 2 1/2 inches. Something more ore less this size will be fine. Or, you can set the mixture on a greased baking sheet and mold it into a loaf. Pack the meat mixture into the pan and bake it until the center reads about 155°F, which will take roughly 1 hour and 15 minutes. I put the loaf pan on top of a baking sheet to catch any overflow of fat or tomato sauce.

About 30 minutes before the meatloaf is ready (shoot for the 45-minute mark), paint the top of the loaf with marinara sauce. Have some more sauce warming in a small pot to serve with the finished meatloaf.

Once the loaf is ready, sit it on the countertop for 5 minutes to rest before popping out of the loaf pan. Do this carefully. Slice and serve with sauce.
Notes
This recipe calls for marinara sauce, but any simple tomato sauce will do, so long as it's not too chunky. Finally, this meatloaf keeps well, and is great as a sandwich filling during the week.
Nutrition
Calories:
429
kcal
|
Carbohydrates:
12
g
|
Protein:
45
g
|
Fat:
22
g
|
Saturated Fat:
11
g
|
Cholesterol:
222
mg
|
Sodium:
1707
mg
|
Potassium:
886
mg
|
Fiber:
2
g
|
Sugar:
6
g
|
Vitamin A:
2360
IU
|
Vitamin C:
10.1
mg
|
Calcium:
301
mg
|
Iron:
6
mg