Who doesn't love chili? And what hunter doesn't love venison chili? This is my version of this classic dish. Chili has endless variations: Beans or no beans? Ground meat or chunks? Or no meat at all? Tomato products or no tomato products? Add coffee? Chocolate? Cinnamon?
In fact, so far as I can tell, the only things that really must be in chili to make it chili are red peppers of some sort, cumin, and onions. (Yes, there are vegetarian chiles out there.)
My version of venison chili hinges on ground deer meat, but I've made it with all kinds of meats, even ground turkey and goose. You can use any meat here. I've done it with diced venison or other meat and it's good, too. Just don't do large chunks; the texture of the chili will be off.
I find that the chorizo, which is kinda runny, is a perfect start to the chili, as it's often very fatty. Bacon works great, too.
What makes my chili unique is the amount of dried chiles I use. I will typically use 12 to 16 dried chiles of all sorts, reconstituted and then pureed with a cup of weak coffee to make the backbone of the dish. Any variety of these chiles works, but remember that anchos are mild and guajillos are a bit hotter. None are really hot.
Don't get all hung up on an exact combination of dried Mexican chiles. My advice is to use at least 3 or 4 kinds of chiles, and most of them should be mild. I like a mix of ancho, chipotle, guajillo, chile negro, chile mulato, cascabel, New Mexican and pasilla chiles. As you get to know these chiles — some are smoky, some hot, some sweet — you can adjust the mix to your taste.
This recipe has been a backbone of my game cooking for many years, and I've tinkered with it all this time. It has won numerous chili cookoffs and, may well be the best chili you've ever eaten.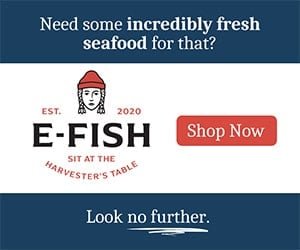 I like beans in my chili, but you can skip if you feel strongly about it — talkin' to you, Texans! You can also use canned beans, and if you are, add them towards the end of cooking. Be sure to rinse the canned beans before adding to remove some of the starchy liquid they're canned in.
Once made, it will keep for a week in the fridge, and, if you skip the beans, it freezes well. Or, you can pressure can it in pints for 75 minutes at 10 psi (higher if you live at altitude). Check here for the food safety rules for pressure canned chili.
Doubt me? Make it. You'll see.
Venison Chili
This is my version of venison chili. It does involve several items you don't often see in chili, like molasses and coffee, but I've been modifying this recipe over the years to the point where this is what I like. Serve this over rice or polenta, garnished with cilantro and maybe some Mexican queso seco, jack cheese or American cheddar. 
Ingredients
1

pound

pinto or black beans

(optional)

12-16

dried ancho, guajillo, pasilla, or mulato chiles

(use a mix of varieties)

1/2

pound

Mexican chorizo or bacon

2-3

pounds

venison,

ground or diced

1

large onion,

diced

6

cloves

to 8 garlic,

chopped

2

tablespoons

sweet or smoked paprika

2

tablespoons

cumin

1

tablespoon

ground coriander

1

tablespoon

chipotle powder

(optional)

2-3

tablespoons

tomato paste

1

cup

of black coffee

3

tablespoons

molasses

quart

Beef or venison broth

Salt to taste

Cilantro and shredded cheese to garnish
Instructions
Soak beans in water overnight. If you have forgotten this, pour boiling water over them and soak for 4 hours, changing the water after 2 hours.

Break up and seed the chiles and cover with boiling water. Let stand for an hour or so. Grind to a puree with the consistency of gravy, adding about 1 cup of the soaking water and the coffee to do so.

Break up the chorizo or chop bacon and fry over medium heat in a Dutch oven or other large, lidded, oven-proof pot. Once the chorizo has browned or the bacon is crispy, remove it and set aside. Add the venison and brown over high heat. You want the highest heat on your most powerful burner here, because the meat will want to steam and stew and not brown. If you are doing a big pot of chili, brown the meat in batches. Stir occasionally as it browns. Salt it as it cooks.

Once all the meat is ready, add the onion to the pot and cook for 5 minutes, stirring often. If you are using chorizo, return it to the pot; if you are using bacon, leave it out for now. Add the garlic, stir and cook for 1 minute. Add the beans, paprika, cumin, coriander, chipotle powder and salt one at a time, stirring to combine each time.

Add chile puree and tomato paste and stir to combine well. Add the molasses and enough beef broth to cover everything – you want it to be thin like a soup. I typically need at least a pint of broth, sometimes a quart. Stir to combine all this well, bring to a bare simmer and cook gently for 3 hours or so, stirring occasionally. Put the lid halfway over the pot as it cooks. You want it to eventually cook down and be thick.

Once the beans are tender, you're good to go. If you are using canned beans, now's the time to add them. Return the bacon to the chili if you're using it. Serve the chili with rice or cornbread, and top with cilantro, cheese and maybe some pickled onions.
Notes
If you want to go full Mexican here instead of Tex-Mex or Southwest, try my recipe for chile colorado, which is a lot like chili, but is more authentically Mexican.
Nutrition
Calories:
426
kcal
|
Carbohydrates:
56
g
|
Protein:
33
g
|
Fat:
10
g
|
Saturated Fat:
3
g
|
Cholesterol:
76
mg
|
Sodium:
247
mg
|
Potassium:
1614
mg
|
Fiber:
17
g
|
Sugar:
20
g
|
Vitamin A:
10198
IU
|
Vitamin C:
15
mg
|
Calcium:
95
mg
|
Iron:
8
mg