If you're looking for how to cook a leg of venison, or a venison rump or find a good deer roast recipe, you've come to the right place.
These recipes that follow are for the large cuts you'll get from the legs of a deer or elk or moose or whatever. You can also substitute beef or lamb roasts here if you'd like. Most of these recipes work with any animal, although a few require a small, young deer or antelope, and some a large roast from an elk or moose.
Many of these venison recipes can be cooked in a Dutch oven or slow cooker. Others need fire or at least a hot oven.
In general, how you cook a leg of venison depends on the leg — and the animal. A shoulder roast or a neck roast needs to be cooked like a pot roast. Definitely slow cooker or Dutch oven. Slow and low, then pull the meat apart, ideally off the bones. Hind leg deer roasts need to be hot and fast: You want them cooked medium-rare.
Another rule for cooking deer roasts: The younger the animal, the more tender it will be, and the less you need to cook it.
Corned Venison
One of my bedrock recipes, I do this with every deer I kill. It makes an amazing dinner with sauerkraut and even better sandwiches.
Read More
Venison Pastrami
Similar to corned venison, with pastrami you coat the meat in spices and then smoke it. My favorite sandwich meat.
Read More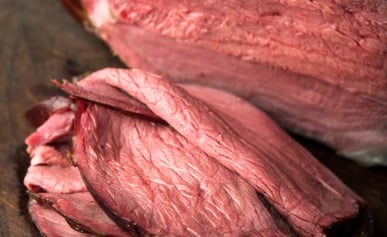 Smoked Venison Roast
The hind leg of a deer or antelope smoked just until the interior hits medium-rare. So good. So easy.
Read More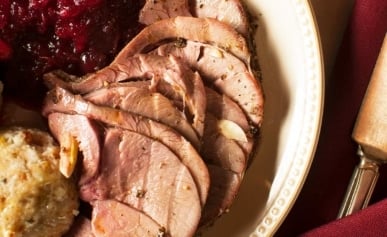 Roast Venison with Bavarian Dumplings
A whole roasted leg of venison – do this only with small or young deer – served with Bavarian bread dumplings.
Read More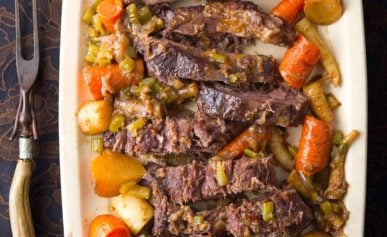 Polish Venison Pot Roast
A neck or shoulder roast slow cooked with a Polish flair: Root vegetables, a little wine, a little tomato.
Read More
Slow Cooked Deer Shoulder
A whole shoulder of deer or antelope, slow cooked and served with onions and a touch of curry.
Read More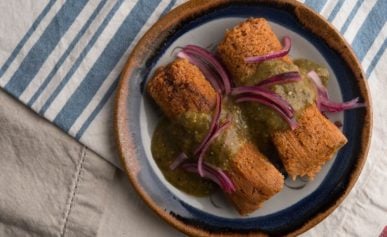 Venison Tamales
Classic tamales norteño made with braised venison shoulder, a recipe from a friend from Nuevo Leon.
Read More
Venison Mole Chichilo
A rich, complex-tasting Oaxacan mole sauce served with slow-braised venison shoulder, shank or neck. You can do it with hind leg roasts, too, but it's not as good.
Read More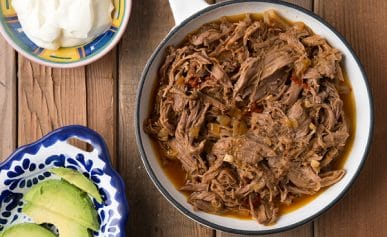 Venison Barbacoa
I love this recipe for front legs of venison. Bone in or out, the meat slowly breaks down until you can shred it. Mixed with Mexican flavors, it's a sure winner.
Read More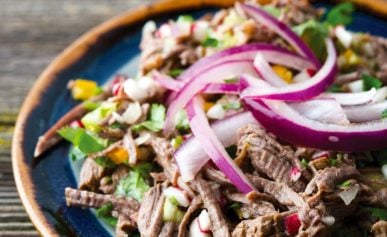 Dzik, Venison Yucatan
This is a lighter and spicier version of barbacoa, a specialty of the Yucatan in tropical Mexico. It's perfect for warm weather suppers and can be done in a crockpot.
Read More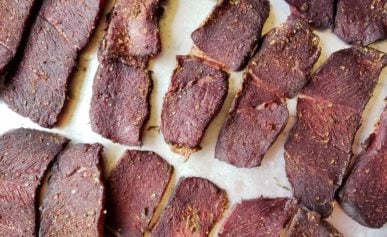 Venison Carne Seca
Best made with large, hind-leg roasts, this is Mexican jerky. Good on its own, carne seca is also good tossed in stews, or simmered in a salsa and put into burritos.
Read More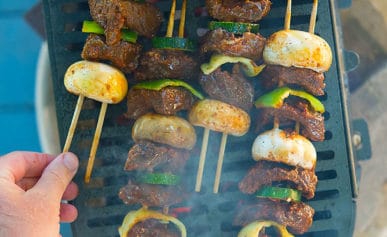 Marinated Venison Kabobs
If you prefer to marinate your venison kebabs, use this recipe. This uses a spicy North African harissa marinade, but you can use any marinade successfully if you follow the general directions for cooking the kebabs.
Read More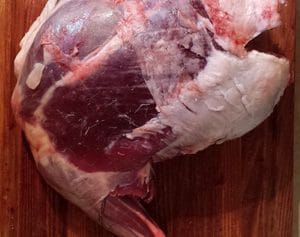 Roast Venison, Ancient Roman Style
A dish from Ancient Rome. The venison is lightly cured, then roasted with lots of herbs.
Read More