Wild Turkey Leg Carnitas
April 13, 2016 | Updated June 17, 2020
As an Amazon Associate I earn from qualifying purchases.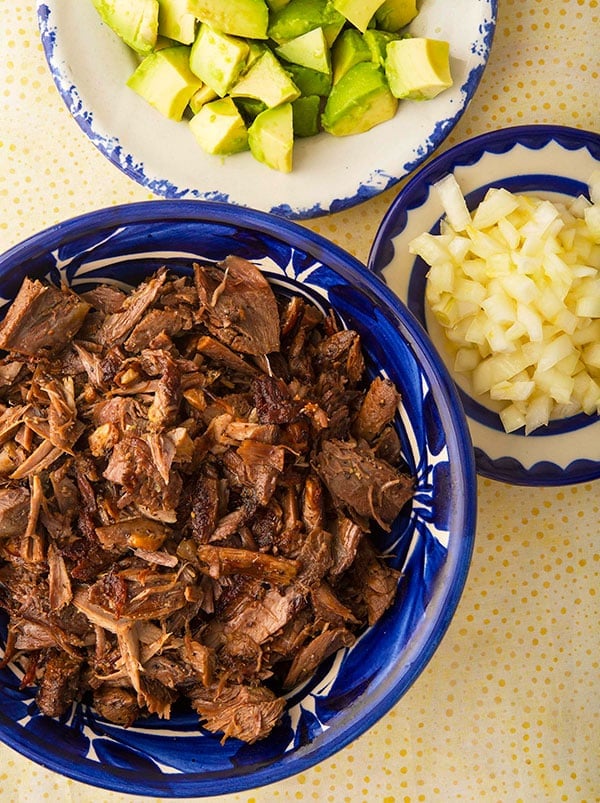 Let's face it: Wild turkey legs, wings and to a lesser extent thighs can be unbearably tough, and the tendons are often as tough as bone.
The answer? Turkey carnitas. Simmering your drumsticks for a long time in fat or broth, then shredding the meat and serving it in a taco or burrito, or in whatever make you happy.
I am guessing you've eaten carnitas made with pork before. If you haven't, it is a Mexican dish where you braise the meat in a nice broth until it gets tender, then brown it on one side only in some lard or vegetable oil. The result is both tender and crispy, which is genius. There's a reason it sells out at Chipotle every day…
Most versions of carnitas are essentially confit — they cook the pork or whatever slowly in lard. This is fantastic, but it requires an awful lot of lard. I prefer to follow the braising method that Diana Kennedy uses in her excellent cookbook The Cuisines of Mexico.
You can of course use other meats here, too. I've use the legs from geese a lot, and it works great. Pork is traditional, pheasant is fine, and if you are blessed with a bear with good-tasting fat that would also work. And you can do it with venison, but I prefer a similar technique called barbacoa for here.
If I can give you one piece of advice here, it is to take your time. Turkey will get rubbery and nasty before it submits and becomes smooth and luscious. If you need more water, add more water. This recipe will require at least 3 hours of your time, maybe more if you are cooking an old Tom. Be patient. It's worth it.
Why? Not only because turkey carnitas will blow you away with how good it tastes, but also because so many people toss out the legs of a wild turkey. I know dedicated, life-long turkey hunters who were raised to believe that wild turkey legs — thighs and drumsticks, not to mention wings — were inedible.
This is simply not true. In fact, the thigh is my favorite part of a turkey, and, once you strip the meat off those awful tendons, the drumstick meat is almost as good.
Give this recipe a go if you find yourself with a wild turkey. Please. You'll be shocked how good it can be.
A note on the recipe: I've updated it since I first published this recipe years ago. It used to have 10 crushed juniper berries, plus a tablespoon of cracked black peppercorns and a tablespoon of crushed coriander seeds. I not longer do that, but if you love the old recipe that's what you'll need to add.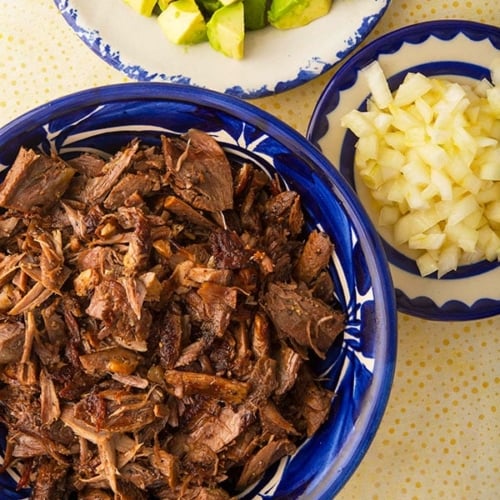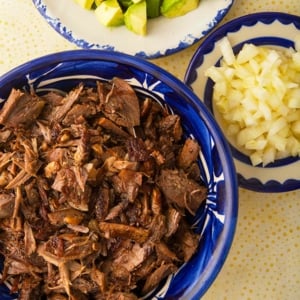 Turkey Carnitas
I of course use wild turkey here, but a domestic turkey will work just fine. You could also use pheasant, an old chicken, a guinea hen or just go full-on traditional and use pork shoulder. Once you braise the meat and pull it off the bone, it will keep in the fridge for a week. Crisp it up before you serve it. Once you make this, the finished carnitas will keep for a week in the fridge. I usually reheat it in a frying pan with a little oil.
Ingredients
2 to 4

turkey drumsticks,

or 2 turkey thighs

1

quart

turkey or chicken stock

1

orange,

sliced

1

small

onion,

sliced

3

cloves

garlic,

smashed

2

teaspoons

dried thyme

2

teaspoons

oregano,

Mexican if possible

1

small cinnamon stick

3

bay leaves

1/4

cup

brown sugar

Salt

5

tablespoons

lard or olive oil
Instructions
Set the turkey in a large pot, such as a Dutch oven, and add the turkey stock. Add enough water to cover the turkey, then all the remaining ingredients except for the lard. Bring to a simmer and add salt to taste. Cook gently until tender, anywhere from 90 minutes to 4 hours, depending on whether your turkey is store-bought, or, on the extreme end, an old wild tom.

When it is tender, remove the turkey from the pot and let it cool. Shred the meat off the bones and, if using thighs, shred fairly fine -- remember this will be a filling for tacos or burritos. You can store the meat for up to a week at this point.

To finish, add the lard to a frying pan and brown the meat as much as you like. I like a mix of soft and crispy, so I lay the meat out in one layer and crisp just one side.
Notes
I prefer this in soft tacos, with the traditional accompaniments: limes, onions, maybe a hot sauce or two, roasted chiles and cilantro or parsley. A homemade salsa verde is a great sauce here.
Nutrition
Calories:
510
kcal
|
Carbohydrates:
16
g
|
Protein:
48
g
|
Fat:
28
g
|
Saturated Fat:
7
g
|
Cholesterol:
160
mg
|
Sodium:
218
mg
|
Potassium:
835
mg
|
Fiber:
1
g
|
Sugar:
12
g
|
Vitamin A:
73
IU
|
Vitamin C:
13
mg
|
Calcium:
89
mg
|
Iron:
5
mg
Nutrition information is automatically calculated, so should only be used as an approximation.