As an Amazon Associate I earn from qualifying purchases.
Anyone who has ever served wild game to someone unfamiliar with it has probably heard them say something like, "This is… gamey." So-called gamey meat is the bane of a hunter's existence, but putting your finger on what is and is not gamey is no easy task.
There are two sources for gaminess in meat: Unfamiliar flavors, and meat that is tainted or otherwise "off." I'll go into both here.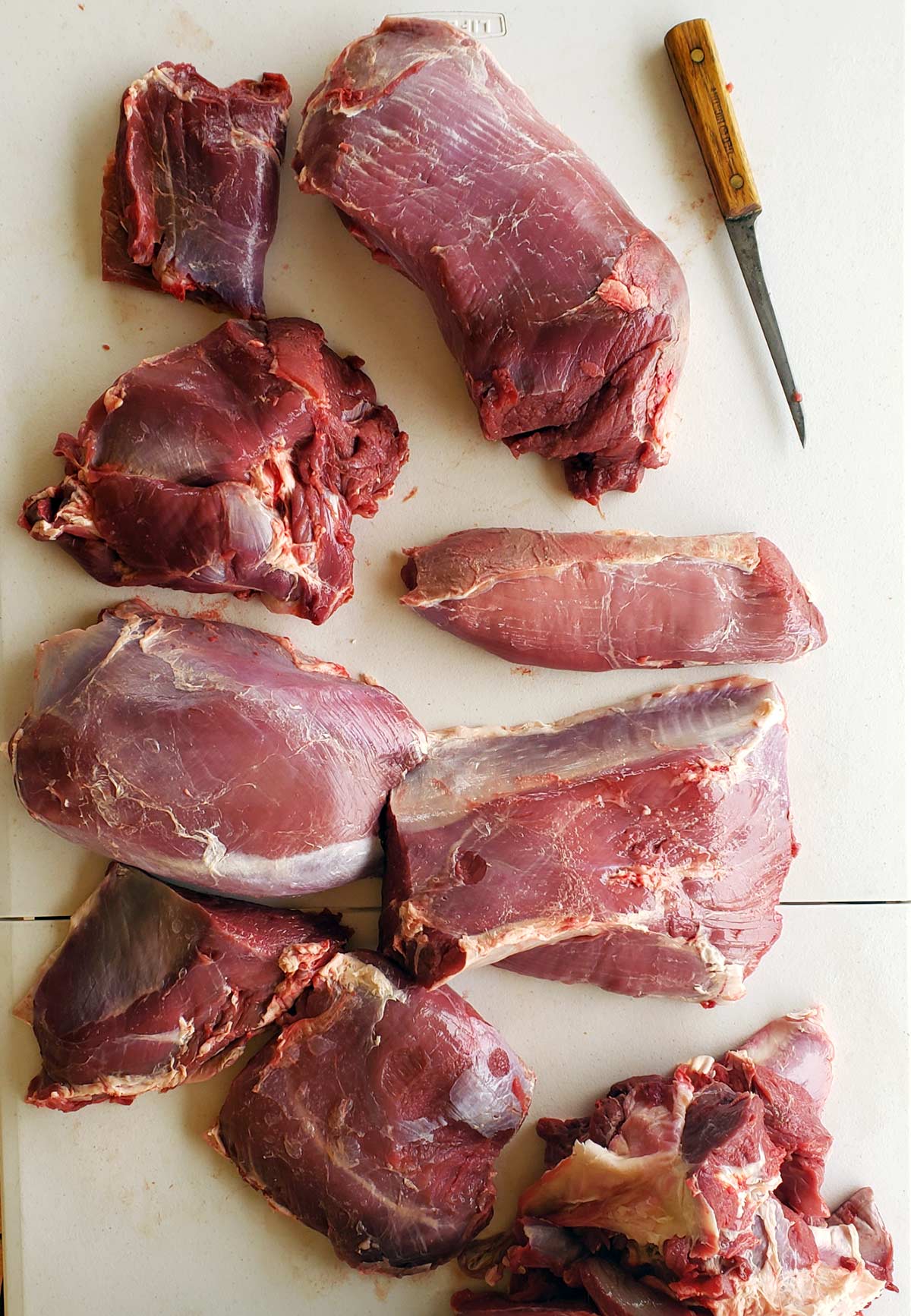 First and foremost, gamey meat is, well, game. Hunted meat. Mostly. Several farmed animals, notably lamb (mutton), older goats and guinea hens can also be perceived as gamey.
That said, over the decades, I have heard pretty much everything called gamey, even rabbit and quail, which I think are the mildest of all meats. I once heard a contestant on the TV show "Top Chef" extoll the flavor of farmed quail because of how gamey it is. Uh… dude. Farmed quail is so flavorless and mild, it's the closest thing to Soylent Green I've had other than maybe tilapia.
At its core, gamey meat means meat that tastes differently from standard, store-bought, farmed meats. It is neither good nor bad, although I'll get to cases where is it most definitely bad.
But what causes gaminess? Several reasons, starting with the nice ones.
Diet
This is the primary reason. Supermarket meats are fed almost entirely on corn. And corn lends a specific flavor to meats, one we now regard as standard. It is a bland, approachable flavor. Fat from corn-fed animals is firmer and more saturated than those eating most other things, notably nuts or grass. You can see this clearly in pork. Corn finished pork fat is strikingly harder and milder than fat from hogs finished on nuts.
For the most part, wild animals eat things other than corn. And yes, I know there are lots of wild animals that do eat corn, notably whitetail deer, ducks, geese, pheasants and hogs. But even these animals don't subsist entirely on corn, which is why a pheasant doesn't taste like a chicken, even though they are cousins.
(All about the intricacies of wild game fat, and why you might want to hunt specifically for it, are in this article.)
Gamey meat is almost entirely a function of the flavors in skin and fat. Most of the stronger aromas we perceive in meat are fat soluble and reside in that fat. A prime example is in waterfowl. A scoter eats mostly clams, and its fat is pretty nasty (to most people). But if you skin this bird, its meat is not terribly different from that of a similarly skinned mallard. Ditto for spoonies, the northern shoveler.
Most striking, at least to me, are ptarmigan and spruce grouse. These birds' diet of berries, forbs, lichen and conifer needles makes them the most pungent and powerful of all game birds. You either like them or not, but gamey they are most definitely.
For big game, I've noticed that the diet of a Coues deer, a little subspecies of whitetail that lives in the Desert Southwest, alters its fat enough to where it does not coat your mouth the way fat from a grain-fed whitetail in, say, Illinois would. I've had very sagey mule deer, and mild ones. It's the fat.
(I have a whole article on the complexities of deer fat here.)
And if you manage to remove all the fat from a slab of mutton, it will be much more mild than one with its fat cap. Interestingly, one main reason lamb is thought of as gamey is because of all our domesticated meats, lamb is the one most often raised entirely on grass. Only Colorado lamb is commonly finished on grain.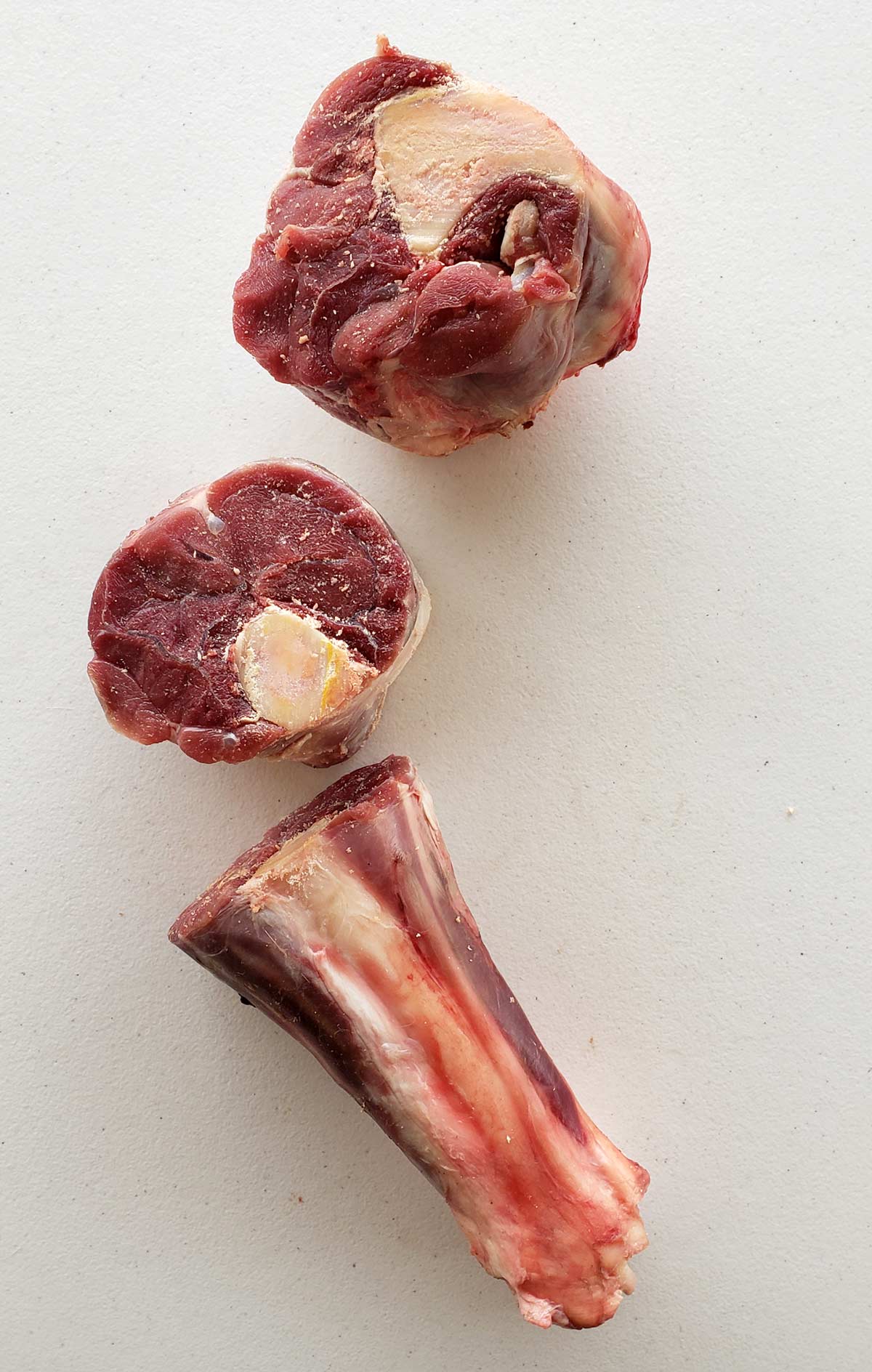 Older Athletes
A second, important reason for so-called gamey meat is the fact that wild animals are older and are far more athletic than their domesticated counterparts.
Typically, hunters bring home deer that are several years old, and elk, bear and moose can push 10 years old or more. Most birds killed by hunters are young of the year, but waterfowl can live beyond 30 years old, and five-year-old turkeys are not impossible.
And even young-of-the-year birds are typically older than their domestic cousins. A fryer chicken can be as little as five weeks old. No quail, pheasant, partridge or duck is that young. In fact, the youngest wild animal we commonly hunt is a dove. In some rare cases, month-old doves can be shot in warm places, where their parents raise up to six broods a year.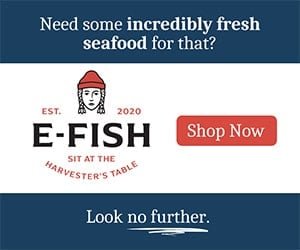 Furthermore, even young-of-the-year game animals work for a living. Their tendons are stronger, their meat is denser, and they are normally far leaner than their couch potato relatives in the barnyard. All of this has an effect on flavor.
Now consider an old Canada goose, which can be up to 30 years old. Its flavor will be radically different from a five-month old domestic goose, and even the youngest wild goose will be six months old.
In all these contexts, "gamey meat" equals meat with character, with depth, and with flavor wholly of itself.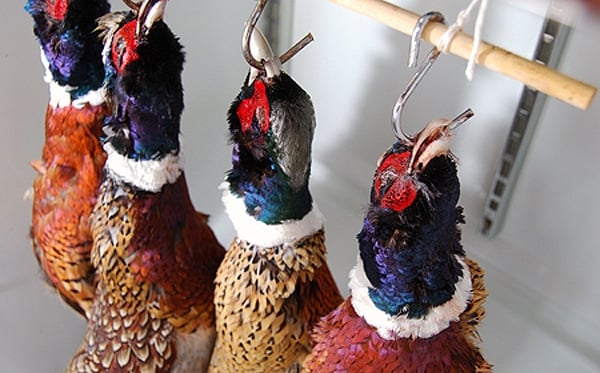 Aged Meat is Gamey
Now we should talk about aged meat. Simply put, aged meat is gamey. To most, in a good way. To the uninitiated, it can be an overwhelming experience.
Let's start with aged beef, because that's what most of us have experience with… except I am betting that you haven't, because true, real aged beef is at least three weeks old, and you don't really get into the kaleidoscopic world of aged beef flavors until you cross a month.
Really well-aged beef shares a lot, flavorwise, with blue cheese. It's stinky in an oddly attractive way, and ultra tender. No teeth needed.
All of this can apply to wild game, too. You can certainly dry age venison for a month, and it will start to take on some of those richer, more savory, almost cheesy tones. Venison won't get as cheesy as beef because it lacks internal fat, but it will change, profoundly, if properly aged. (Read my detailed tutorial on dry aging meat – even without a fancy dry ager – here.)
Birds are famous for this. A well-aged pheasant is a wondrous thing. A fresh pheasant is a boring chicken.
(I have an entire guide to hanging pheasants and other game birds here.)
In fact, the process of hanging, aging game birds is called faisandage in French, after their word for pheasant, which is faisan. In English it's called mortification. This combination of bacterial and enzymatic action on meat intensifies flavor and aroma and umami.
Done well, it is the pinnacle of wild game flavor. And it is most definitely gamey meat. In a good way.
Bad Gamey
OK, now we need to talk about gamey meat in a bad way. Because it's real.
Most of us have had wild game that is, well… off. Twangy. Sour. Smelly. Not sexy-musky — rotten, pungent, attack-the-nostrils stinky. I've most often encountered this with big game, usually some sort of cervid like a deer or elk, and, very commonly, pronghorn.
This sort of gamey meat is, usually, all about poor hygiene and meat handling. This is the hallmark of a mistake, or, more likely, several mistakes.
Allow me to use the much maligned pronghorn as an example. Historically, pronghorn are hunted in early fall by multiple hunters. This is a generalization, but I've seen it many, many times. Let's say there are five of us. Most of us shoot our speed goat early in the morning, but Poor Guy Five can't seem to buy a break. He misses one, maybe two, and doesn't connect on his until, say, 3 o'clock in the afternoon.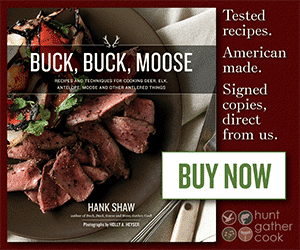 Only now do we all start gutting and skinning our animals. Poor Guy Five's pronghorn will be nice, but everyone else's will be ruined. Even if we'd all gutted our antelope as we'd shot them, it'd still be a mess because the skin on a pronghorn holds heat better than that of a deer, and you are often hunting in 75°F weather.
Similarly, waterfowl are often so fat they retain enough heat that if you don't chill them down, if you are hunting in warm weather they can go off in the course of an afternoon.
And with large animals, like moose, if you don't cool them down ASAP, there's a condition called bone sour that can ruin the whole animal. But imagine if this was your hunt of a lifetime? You're going to take that meat anyway. But you better believe it will be some seriously gamey meat.
Bad bacteria really enjoy temperatures over 60°F, and with red meat, anything much over 40°F for any length of time means trouble.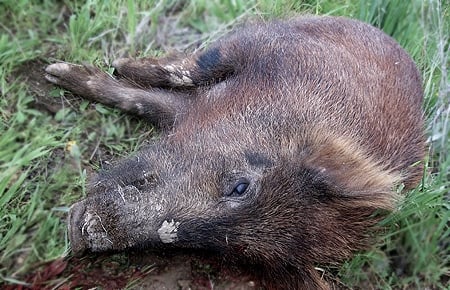 There is another big source of bad gaminess in meat: Hormones. This is almost exclusively with mammals.
Anyone who has shot a big ole' boar hog, or a huge, rutty buck, knows what I am talking about. The testosterone in these animals stinks, and taints the meat. Now don't get me wrong, it's still edible, but there is a noticeable flavor and aroma to a testosterone-soaked animal. Holly says she knows when I am cooking a male pig, and her guess is almost never wrong.
Hormones in rutting bucks and bulls affect flavor, too. In addition, a rutting animal will lose weight and fat, and will be fighting constantly, stressing muscles and increasing the potential for old wounds in the meat, caused by sparring.
Finally, how you kill the animal matters. A stressed animal's meat will never be as good as one that was not stressed. This too is because of hormones. The meat industry goes to great lengths to design its killing facilities in such a way as to not stress the animals — not so much for humane slaughter as for meat quality.
So the next time you "shot a little far back," and wondered why your meat was gamey, that could be why. Needless to say shooting a fleeing animals falls into this, too.
Taming Gamey Meats
I'll be honest: There's not a lot to do about truly gnarly, gamey meat. I mean, I once make about 50 pounds of Mexican chorizo from a boar, but it still had a twang of 'nads on a hot day.
That said, you can remove the gamey taste of game in several ways. First is to brine it in a solution of 1/4 cup kosher salt to 1 quart water overnight; that's the ratio, since you will often need more than a quart.
A second method is to soak meat in milk in the fridge overnight. I will often do this to kidneys and livers of big game animals, which can be off-puttingly smelly without this treatment.
A red wine soak is a good call, too — if you are planning to cook your meat in a stew or somesuch. One important tip: Boil the wine first, then cool. If you don't do this, you will get a weird, metallic flavor that I believe comes from the alcohol, which is burned off by the boil. You can soak gamey meat in pre-boiled red wine for several days in the fridge.
Finally, practicing good meat care is an obvious one, as is being careful to not cut things like tarsal glands in deer or the scent gland in a javelina. Also, ice is your friend. Cold meat equals good meat.