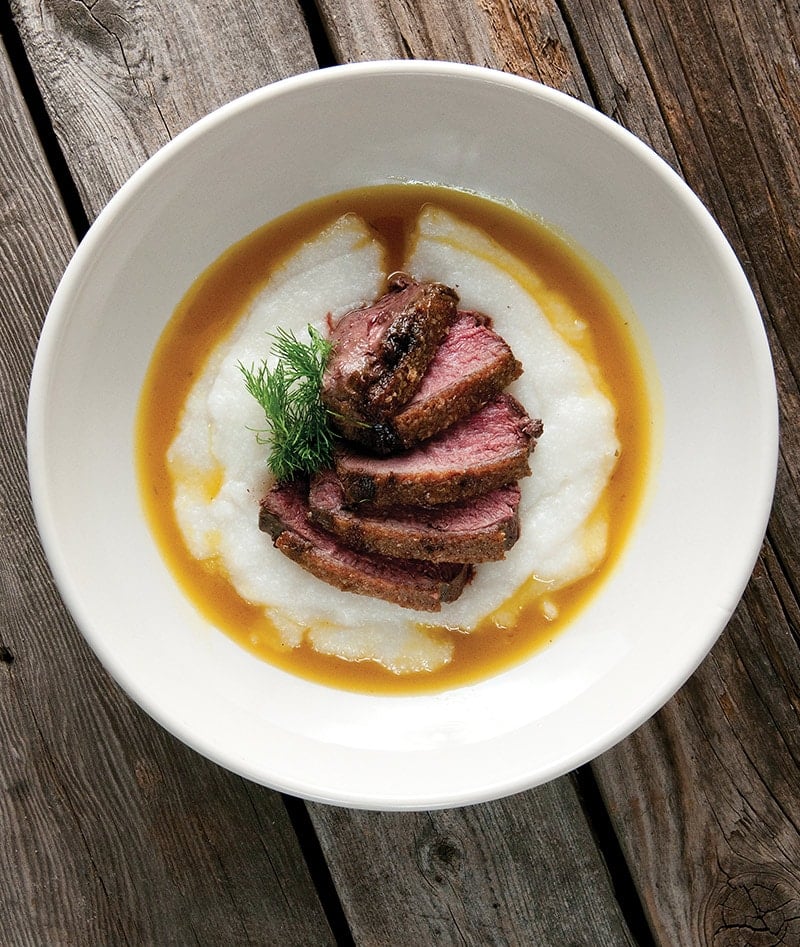 Welcome to where duck breasts are properly cooked.
Duck breasts, or goose breasts, for that matter, really must be cooked rare-to-medium, no matter if you sear your duck breasts, bake them or grill them. Mostly I pan sear my wild duck breasts, skin on, and serve them with just some salt and pepper (celery salt is excellent, too), or sometimes with a nice pan sauce.
Incidentally, I also have my recipes for ground duck ground goose here, too, because it is really hard to get meat off a little wild duck leg to grind, so I mostly grind the breast meat of lesser ducks, like scaup or spoonies. Snow goose and Canada goose breasts are fantastic ground, too.
Here is my master technique for cooking a duck breast, and you can find a selection of my wild game sauces here.
Below are a few special duck or goose breast recipes; and remember you can always use domestic duck instead of wild duck, although you will have more fat to deal with.
While this happens to be a big selection of duck breast recipes to choose from, you can find a whole lot more in my cookbook Duck, Duck, Goose: The Ultimate Guide to Cooking Waterfowl, Both Farmed and Wild
. I hope you like it!
WHOLE DUCK BREASTS
Ground or Chopped Duck or Goose Breast Meat