Pickled Blueberries
August 09, 2018 | Updated October 29, 2020
As an Amazon Associate I earn from qualifying purchases.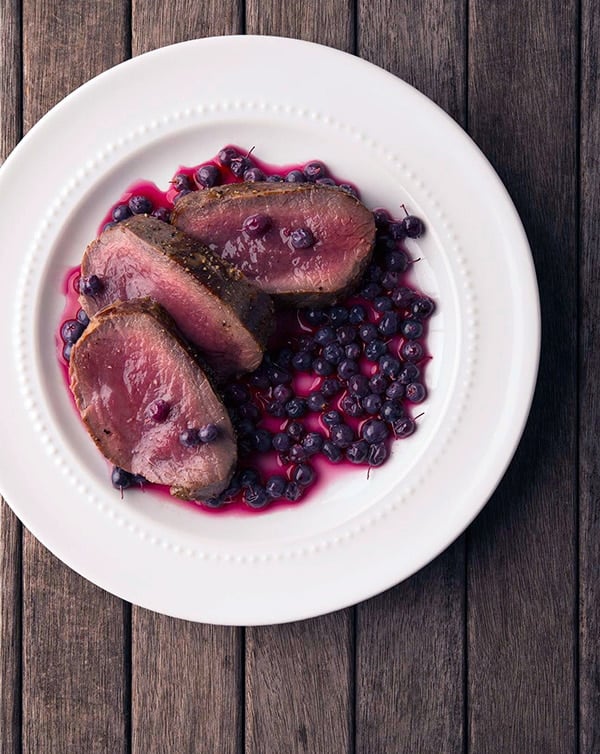 I am not entirely sure why more people don't make pickled blueberries… or really any sort of berry.
Pickled blueberries, currants, huckleberries, saskatoons and the like are an almost perfect accompaniment to meats, poultry and fish. Sweeten the pickling liquid a bit more than in this recipe, and you have a fantastic thing to drizzle over ice cream and other desserts.
And the leftover pickling liquid? An amazing base for a homemade soda — just mix the sweet blueberry vinegar with seltzer and ice.
Making pickled blueberries cannot be easier. Put blueberries, currants, huckleberries, etc. in a clean jar, pour over boiling vinegar mixed with a little sugar and salt, and you're done. I did this with a stash of tiny Sierra Nevada blueberries I picked at 7000 feet. A year later, they were perfectly fine in my fridge.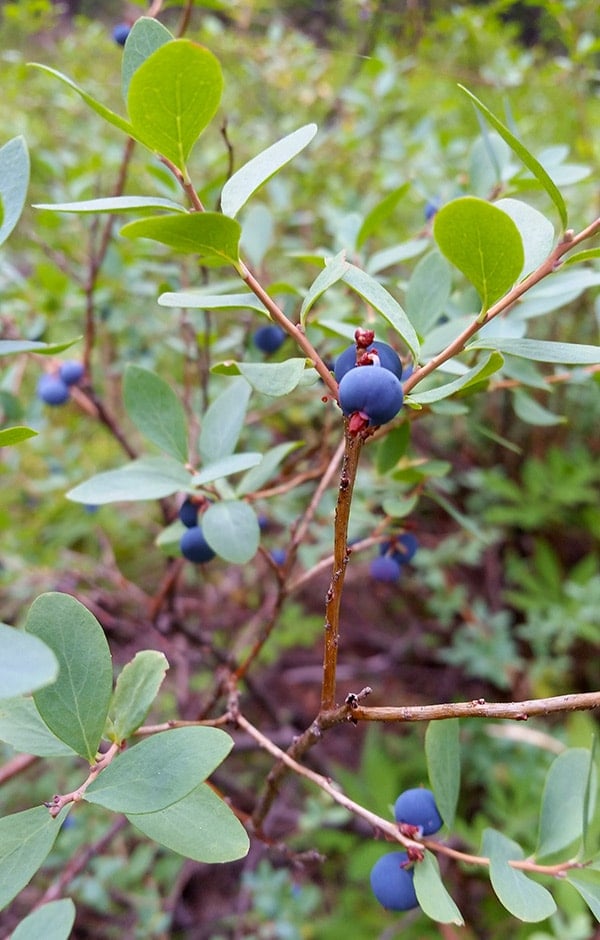 I want to taste pure blueberry with this recipe, so I don't add other flavors. If you want to experiment, you can add things like herb sprigs (rosemary is a good one), or spices such as cinnamon, allspice, clove or star anise. And if you are looking for a dessert pickle, double the amount of sugar you boil in the vinegar.
I've since done this recipe with red huckleberries, red currants, sea buckthorn, lingonberries and barberries. All are good, all are different.
Enjoy!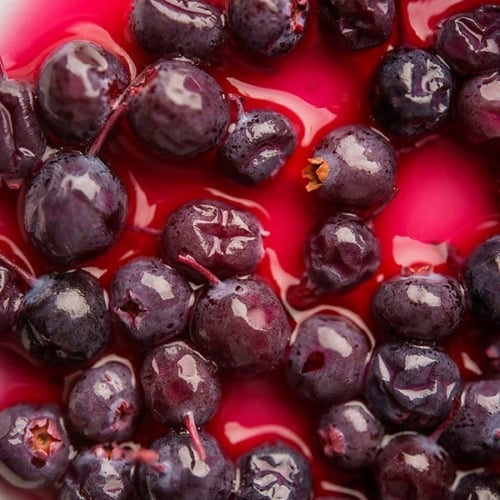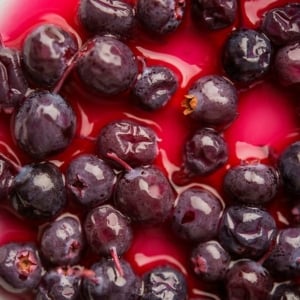 Pickled Blueberries
This is a simple recipe for pickled blueberries I use as a condiment with meats like venison, duck, goose or dove. It would be equally good alongside lamb, pork or turkey. If you want pickled blueberries to go along with sweet things, add more sugar. Consider this a master recipe you can play with. This recipe makes 1 pint
Ingredients
1

pint

fresh blueberries

1

teaspoon

salt

3

tablespoons

sugar

1

cup

white or champagne vinegar
Instructions
Pick over the blueberries for any mushy or unripe berries; discard those. Pour the nice ones into a pint jar. I like wide-mouth jars.

Boil together the salt, sugar and vinegar. Pour over the blueberries, leaving about 1/4 to 1/2 inch headspace in the jar. Wipe the jar rim and put on the lid. Kept this way, the blueberries will last a year or more in the fridge.

If you want to keep your pickled blueberries on the shelf, make sure you use a new lid, and water-bath can your jar for 10 minutes. Obviously if you want to do this, you should triple or quadruple the recipe to make it worth your while.
Notes
NOTE: You can add a sprig of rosemary, a broken cinnamon stick, a star anise pod, a couple cloves, a few allspice berries, maybe a sliced onion or a few pieces of fresh ginger. 
Nutrition
Calories:
23
kcal
|
Carbohydrates:
5
g
|
Protein:
1
g
|
Fat:
1
g
|
Saturated Fat:
1
g
|
Sodium:
117
mg
|
Potassium:
23
mg
|
Fiber:
1
g
|
Sugar:
4
g
|
Vitamin A:
13
IU
|
Vitamin C:
2
mg
|
Calcium:
2
mg
|
Iron:
1
mg
Nutrition information is automatically calculated, so should only be used as an approximation.