New Orleans BBQ Shrimp
March 09, 2020 | Updated October 18, 2022
As an Amazon Associate I earn from qualifying purchases.
So, for those of you who are not familiar with New Orleans BBQ shrimp, this dish might seem confusing. After all, it's not, strictly speaking, barbecue. But it is amazing, and easy to make when you find yourself with good Gulf shrimp.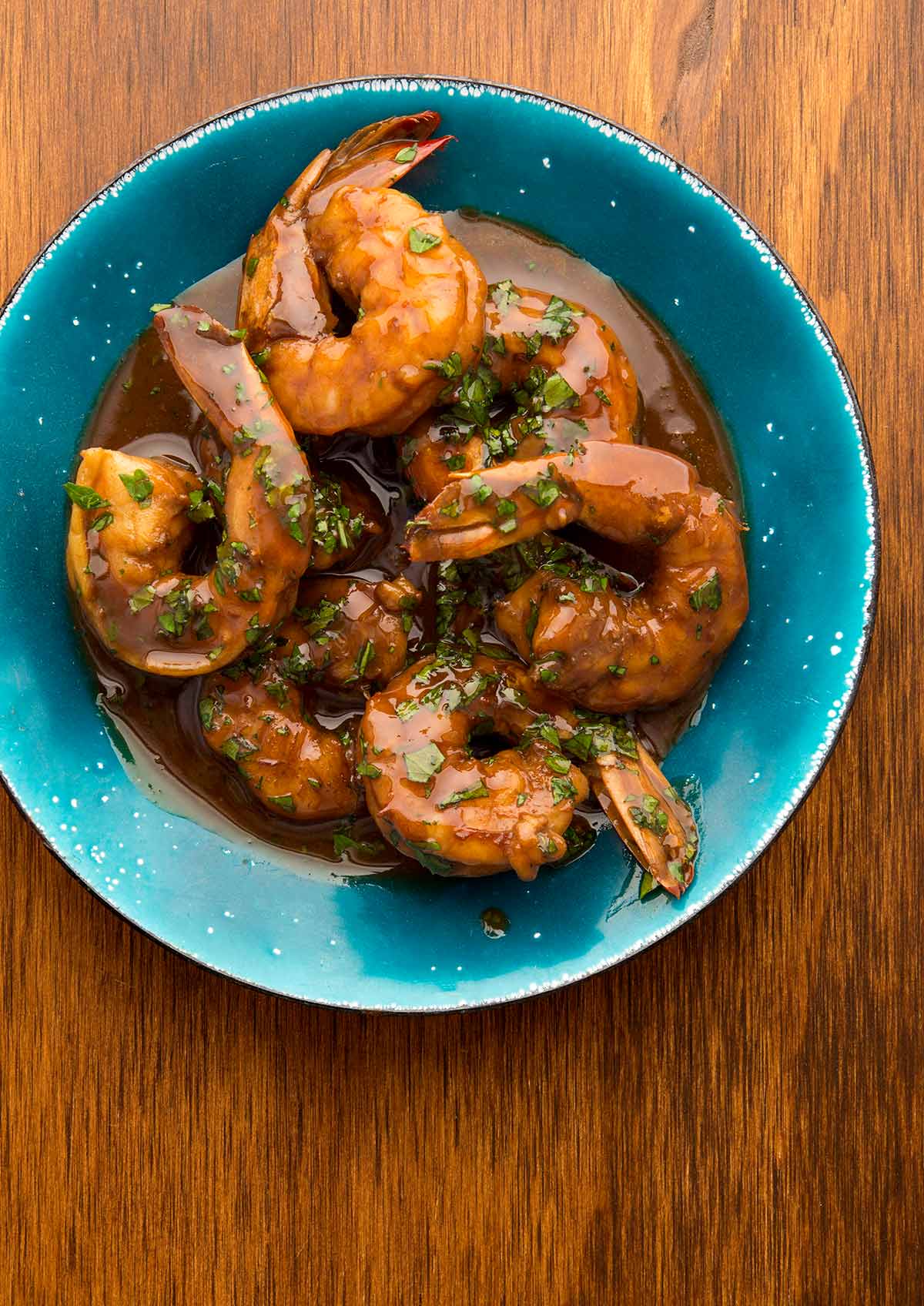 Legend has it that BBQ shrimp was invented in the 1950s at a NOLA restaurant Pascal's Manale when a guest, who'd returned from a trip to Chicago, described something like this to the chef at the time. The chef then created what was to become one of the iconic dishes of the city; it had little to do with whatever it was the guest had in Chicago, but it was, and is, amazing.
Couple funny things about New Orleans BBQ shrimp: Although its origins are in an Italian restaurant and it calls itself barbecue, it's really neither. The dish is deeply, intensely Creole-French.
The only real connection with barbecue sauce is that this sauce hits the same notes: spicy (but not too much), sweet, salty, tart, rich. Just like a good barbecue sauce. I've also heard tell that this sort of BBQ sauce as we know it now was not universally known until the 1970s, two decades after this sauce was invented.
My recipe for New Orleans BBQ shrimp is based off my friend John Currence's recipe in his excellent book Pickles, Pigs & Whiskey, which is well worth your money if you like Southern food.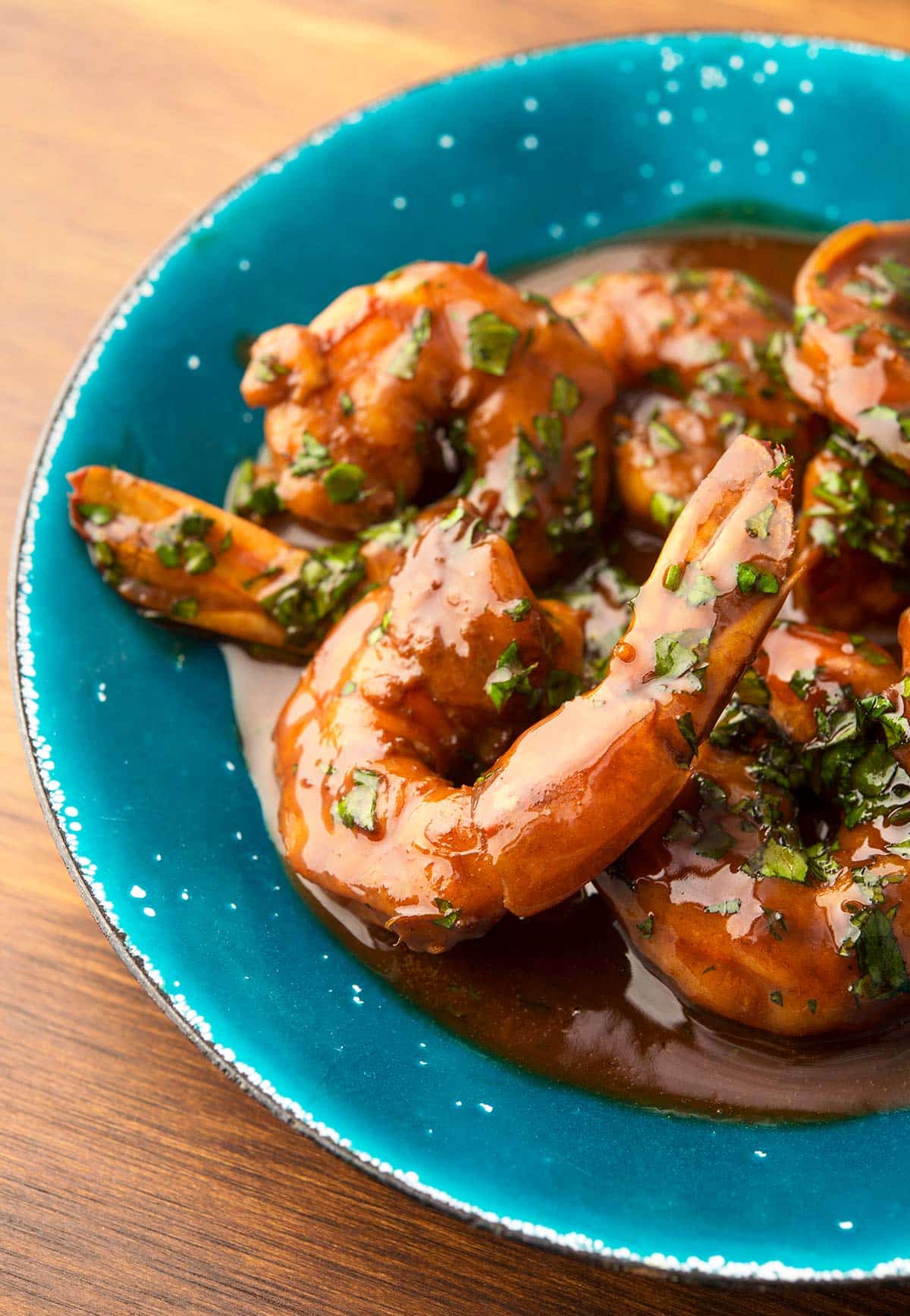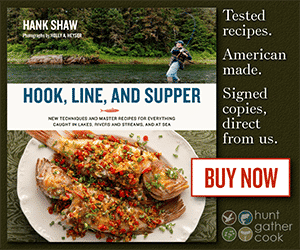 This is something of a "restaurant" version of the dish, with the shrimp peeled before you serve it, making the whole thing easier to eat. Feel free to leave the shells on if you want a more authentic experience, and if you can get your hands on head-on Gulf shrimp absolutely use them and leave them whole.
There are no "weird" ingredients in this recipe, although I will warn you that you need a lot of Worcestershire sauce, though: A full cup, not just a few dashes. And trust me, the finished sauce really works.
You get that zing from the Worcestershire and Creole seasoning, some herbal notes, body from a full-on, French-style reduction, all rounded out with heavy cream and, well, a slightly obscene amount of butter. Do not skimp on the butter or cream in this recipe, or else the sauce will be too sharp, almost unpleasant.
Once made, your New Orleans BBQ shrimp can be reheated, but it won't be as good. Better to gorge yourself and regret it later. If you do somehow have leftovers, very gently reheat them and eat with bread.
If you are looking for some other great Southern shrimp recipes, try my Lowcountry shrimp perloo, Cajun jambalaya, or make yourself a batch of Gulf pickled shrimp.
If you liked this recipe, please leave a ⭐️⭐️⭐️⭐️⭐️ rating and a comment below; I'd love to hear how everything went. If you're on Instagram, share a picture and tag me at huntgathercook.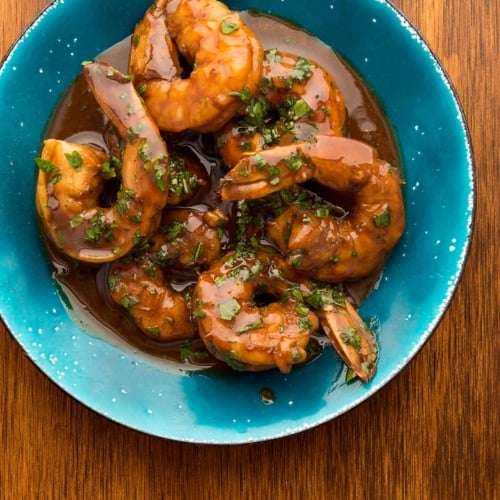 New Orleans BBQ Shrimp
In general you want to use larger shrimp here, but any size will work. I prefer real Gulf shrimp, too. If you want to play with this recipe, try the sauce on lobster or any white, firm fish.
Ingredients
1 to 2

pounds

shrimp, with the shells (and heads if you can get them)

Salt

3

tablespoons

bacon fat or olive oil

2

shallots, chopped

4

cloves

garlic, chopped

1

teaspoon

ground black pepper

1

lemon, sliced into rounds

1

cup

Worcestershire sauce

1

tablespoon

chopped fresh rosemary

(optional)

1

teaspoon

dried thyme

1

tablespoon

Creole or Cajun seasoning

1/2

cup

dry white wine

1

cup

chicken or shrimp stock

3

tablespoons

heavy cream

4 to 5

tablespoons

chilled unsalted butter, cut into tablespoon-sized pieces

3

tablespoons

minced fresh parsley
Instructions
Peel the shrimp and remove the heads, if you have them, and set them aside. Devein the shrimp with a paring knife and salt the shrimp lightly. Set them aside.

In a saute pan or sauce pot, heat the bacon fat over medium high heat. When it's hot, add the shallots, garlic and shrimp shells and heads. Saute, stirring often, until the shrimp shells turn pink and the shallot is translucent.

Add the pepper, lemon, Worcestershire, rosemary, thyme, Creole seasoning, wine and stock. Bring this to a boil, then drop the heat to a simmer and reduce the mixture for about 15 minutes. Strain it, moving the liquid to a wide saute pan that will fit all the shrimp.

Bring the mixture to a boil and let it roll for 2 to 3 minutes. You ultimately want this to be a glaze, but you still need to cook the shrimp without overcooking them, so you'll need to use your judgment; the shrimp typically need about 3 to 5 minutes in the pan, maximum. So when the sauce just barely leaves a trail when you run a spatula through the middle of the pan, add all the shrimp and toss to combine.

Keep the shrimp moving in the sauce until it is syrupy, then turn the heat to its lowest setting. Stir in the heavy cream until it's well mixed. Now, one tablespoon at a time, swirl in the butter. Add the parsley, toss to combine one more time, and serve at once with rice, grits or bread.
Nutrition
Calories:
463
kcal
|
Carbohydrates:
23
g
|
Protein:
26
g
|
Fat:
28
g
|
Saturated Fat:
12
g
|
Cholesterol:
331
mg
|
Sodium:
1586
mg
|
Potassium:
860
mg
|
Fiber:
2
g
|
Sugar:
9
g
|
Vitamin A:
1699
IU
|
Vitamin C:
34
mg
|
Calcium:
281
mg
|
Iron:
8
mg
Nutrition information is automatically calculated, so should only be used as an approximation.