As an Amazon Associate I earn from qualifying purchases.
Sopa de lentejas, Mexican lentil soup, exists in various forms all over Mexico. My recipe is a hat tip to Nuevo Leon, where I ate this soup a lot. It's hearty, warming and easy to make on a cold day.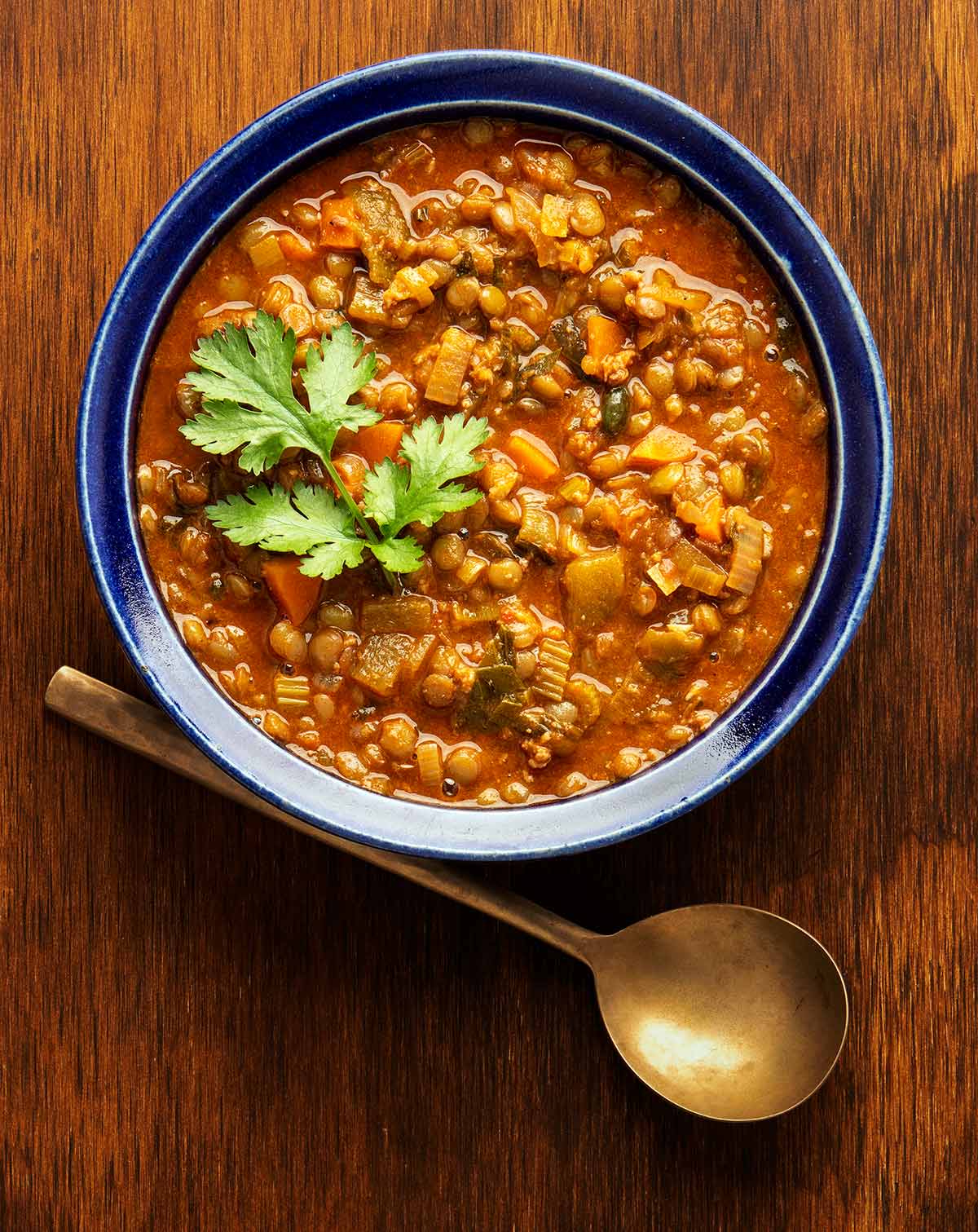 Lentils are popular in northern Mexico, just as they are in the northern regions of the United States. Why there seems to be a 1500-mile gap in the "lentil belt" I don't know.
The lentils I've seen in Mexican lentil soup are small and brown, so try to get those if possible. Don't use red lentils, as they dissolve quickly. Green lentils are common, and will work for this recipe. Little black "caviar" lentils would work, too, but are not traditional.
The Mexican states of Michoacan and Guanajuato grow most of the nation's lentils, so most Mexican lentil soup recipes lean toward Michoacano. This sopa de lentejas is my recreation of several I ate when visiting Nuevo Leon, and it features chorizo, cumin and fiery hot chile pequins.
This is really a very simple soup, with one exception. You cook the lentils separately. Why? Because there's lots of tomato in the recipe, and the acidity of it will slow the cooking of any sort of legume — and lentils are legumes — to a crawl. So I cook them in a separate pot.
You can do this as a one-pot lentil soup by making it as normal, skipping the tomato until after the lentils are tender, then adding it and letting things get to know each other for a while.
Couple things on the lentils: First, you don't need to soak lentils overnight. That's a myth. Lentils will go from dry to done in about 30 minutes. And "done" in the case of Mexican lentil soup is al dente — you want neither hard nor mushy lentils. They should have just a little bite to them.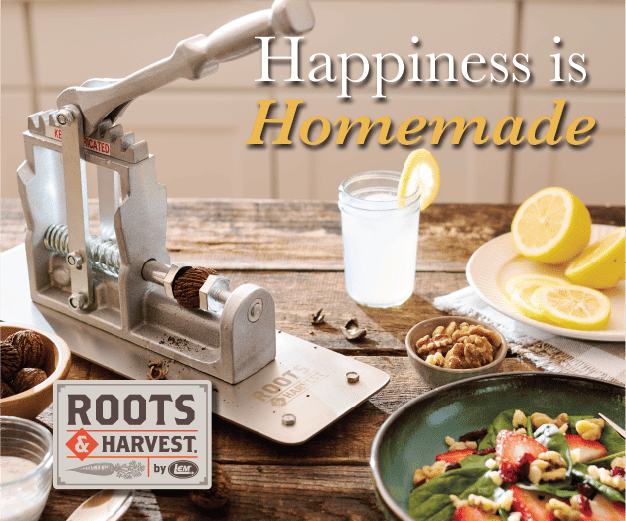 Vegetarian Mexican Lentil Soup
You can easily make this soup vegetarian by skipping the chorizo and using vegetable broth to cook the lentils. This is done a lot around Lent.
One nice alternative that will give you some of the chew and flavor that meat brings is to mince up a half pound of mushrooms and cook them as if they were the chorizo in the recipe. You can also use a homemade mushroom stock, too, although that can darken the soup.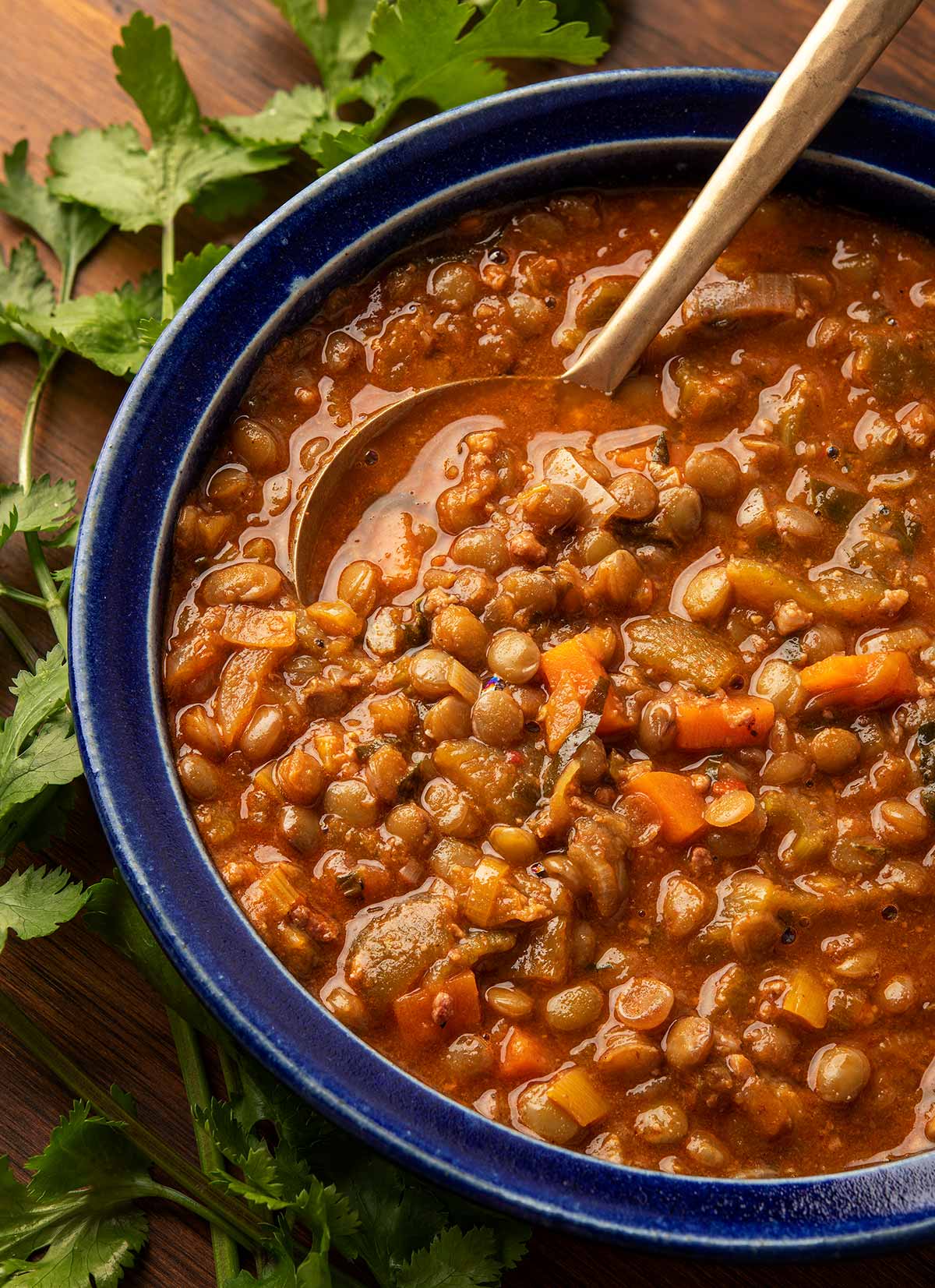 Meaty Lentil Soup
Most renditions of Mexican lentil soup I see have some sort of meat. I'm using homemade Mexican chorizo because it adds a lot to the party, but I see cooked bacon a lot. The bacon is fried and removed, the vegetables cooked in the bacon fat, soup built on that, then the bacon added at the end for garnish.
I've also seen diced ham — ham and lentils is a classic combo — machaca, which is shredded jerky, as well as link sausage cut into disks. You do you.
The Chiles
This recipe uses both mild-to-medium roasted green chiles as well as mega hot chile pequins. The green chiles act as a vegetable, the pequins as spice.
I roast, peel and seed lots and lots of Hatch green chiles each year and freeze or can them. You can use frozen or canned chiles, or you can roast them specifically for this Mexican lentil soup. If you do, use Anaheim or poblano chiles.
But honestly, frozen is fine, and canned are OK. Just don't cook canned green chiles too long or they will turn to mush.
The pequins are a signature of Nuevo Leon. Tiny green orbs of fire. Their heat explodes, then fades like a firecracker. Any small, hot chile, like a little Thai chile or the pequin's cousin the chiltepin, will work well. Or you can skip it if you don't like your lentil soup picoso.
Make Ahead and Canning
Absolutely. Like all soups and stews, Mexican lentil soup improves the day after it's made. You can store the soup in the fridge up to a week, and it freezes well.
If you want to pressure can your sopa de lentejas, make it as per the recipe, with the lentils and the rest of the soup separate. Instead of simmering in the pot, add just the lentils to the soup base, then fill quart Mason jars 2/3 to 3/4 full. Top off with the lentil cooking liquid, leaving a full inch of headspace.
Follow your pressure canner's directions, and can for 90 minutes at the pressure appropriate for your altitude.
If you liked this recipe, please leave a ⭐️⭐️⭐️⭐️⭐️ rating and a comment below; I'd love to hear how everything went. If you're on Instagram, share a picture and tag me at huntgathercook.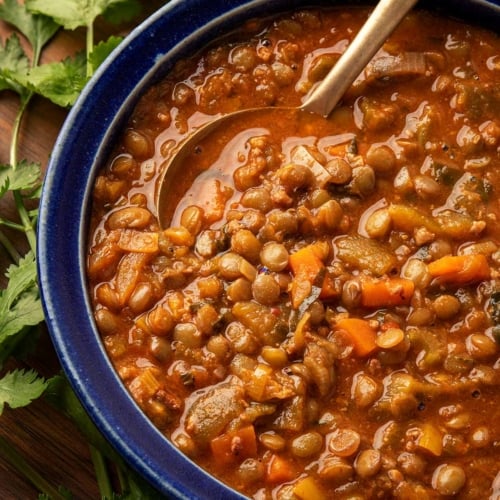 Mexican Lentil Soup
This is a quick, hearty lentil soup very similar to the sopa de lentejas I ate in Nuevo Leon, in northern Mexico.
Ingredients
LENTILS
1 1/2

cups

lentils

(brown or green)

1/2

onion

1

sprig

fresh epazote

(optional)

1

quart

chicken or vegetable broth

Salt
SOUP BASE
8

ounces

Mexican chorizo

(see above for alternates)

1

cup

minced white or yellow onion

1

large carrot,

peeled and diced

2

ribs

celery,

sliced thin

4

cloves

garlic,

minced

1/2

teaspoon

cumin

2

roasted green chiles,

seeded, peeled and diced

1

cup

crushed tomatoes

Salt

Chopped cilantro and chile pequin to taste
Instructions
Put the onion and epazote in a pot and add the broth, plus another quart of water. Add the lentils and bring to a simmer. Simmer until the lentils are tender, but not mushy. You want them cooked, but still a little al dente. Add salt to taste and turn off the heat.

Meanwhile, in another pot, cook the chorizo — it should be fatty enough so you don't need to add more fat or oil — until well rendered, then add the onion, carrot and celery. Cook these until soft, then add the garlic and cook for another couple minutes.

Stir in the cumin, green chiles and tomatoes. If the lentils are done, add them, plus as much of the lentil cooking liquid as you want. If the lentils aren't done, just turn the heat off the soup base until they are.

Once everything's all together, simmer another few minutes, adding salt to taste. Serve with chopped cilantro and as many chile pequins as you can stand.
Nutrition
Calories:
331
kcal
|
Carbohydrates:
39
g
|
Protein:
20
g
|
Fat:
11
g
|
Saturated Fat:
4
g
|
Polyunsaturated Fat:
0.3
g
|
Monounsaturated Fat:
0.2
g
|
Cholesterol:
27
mg
|
Sodium:
932
mg
|
Potassium:
737
mg
|
Fiber:
17
g
|
Sugar:
6
g
|
Vitamin A:
2073
IU
|
Vitamin C:
10
mg
|
Calcium:
70
mg
|
Iron:
5
mg
Nutrition information is automatically calculated, so should only be used as an approximation.