Skate or Ray Wing with Brown Butter
June 24, 2012 | Updated July 11, 2022
As an Amazon Associate I earn from qualifying purchases.
It was a long time ago, but I remember my mother clearly: "Ugh, sea robin. Throw it back!" So I did. It's my first memory of "trash fish." Here in California, bat rays have been tossed in the same bucket, but I can tell you that they can be delicious, and this recipe for ray wing and brown butter will show you.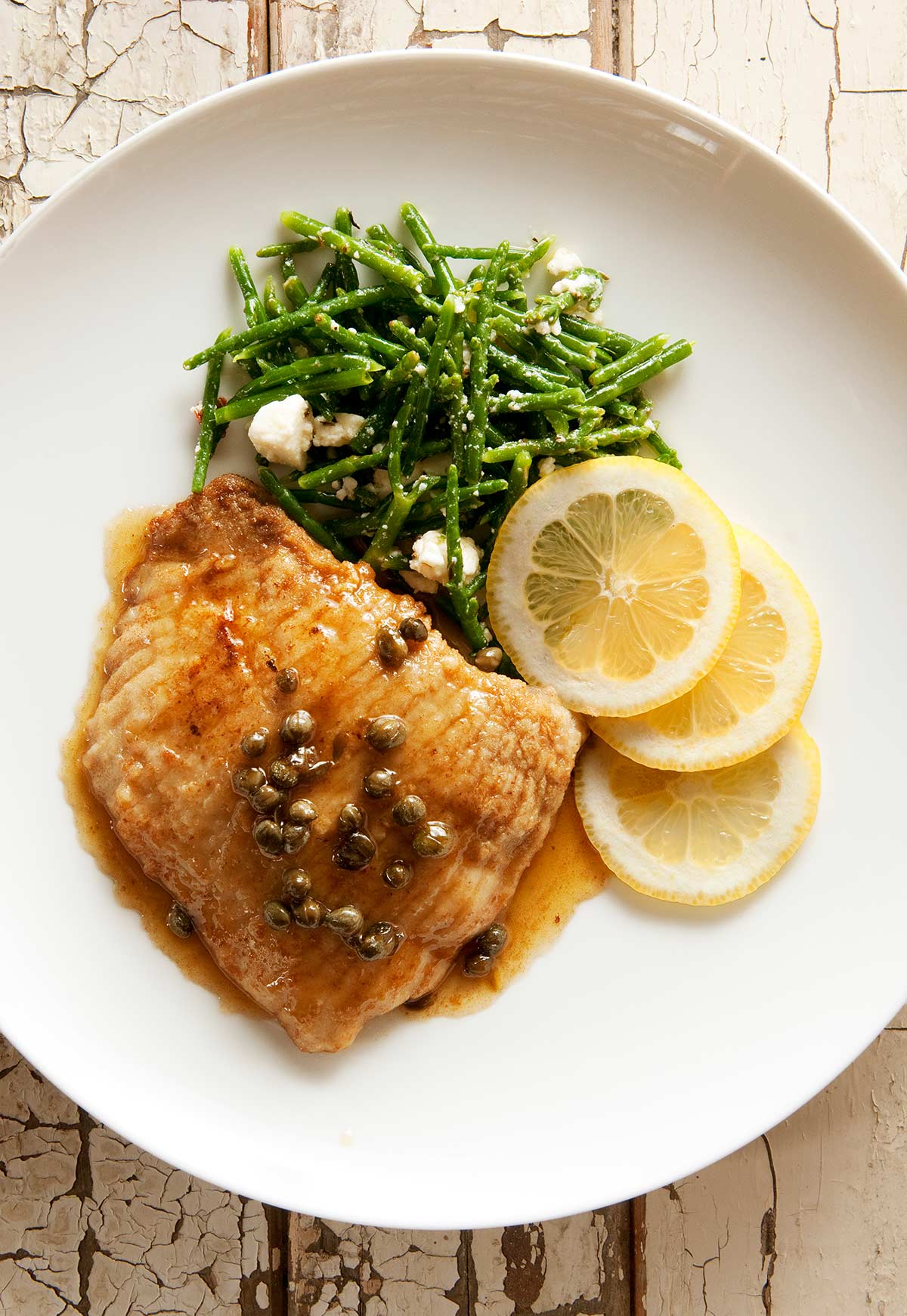 For more than 35 years I've been questioning people's choices on what is and what is not a good fish to eat. And in that time it's become apparent that what I call "fish prejudice" is a nearly universal condition. It helps define the difference between "us" and "them" among ethnic, racial or regional groups. Fish prejudice is almost never about flavor. It's about identity.
Few fish fall into this category more strongly than do sharks, skates and rays. When I was a boy, no one I knew kept any of these creatures. Although I later met some old Italians who loved skate or ray wing.
It's funny, when it's on a restaurant menu, all kinds of people will order skate wing — and chances are, half the time they are ordering ray wing without knowing it.
Food television has done a lot to show culinary xenophobes that they just might be missing out on something good. America's cultural melting pot is another huge factor. It's growing increasingly rare for someone to stick solely within his or her own group, especially at the table.
But still fish prejudice remains, especially among anglers. And I am not immune. Case in point: Myliobatis californicus, the Pacific bat ray. I've caught more than a few of these critters since I moved to California, but for years never kept one.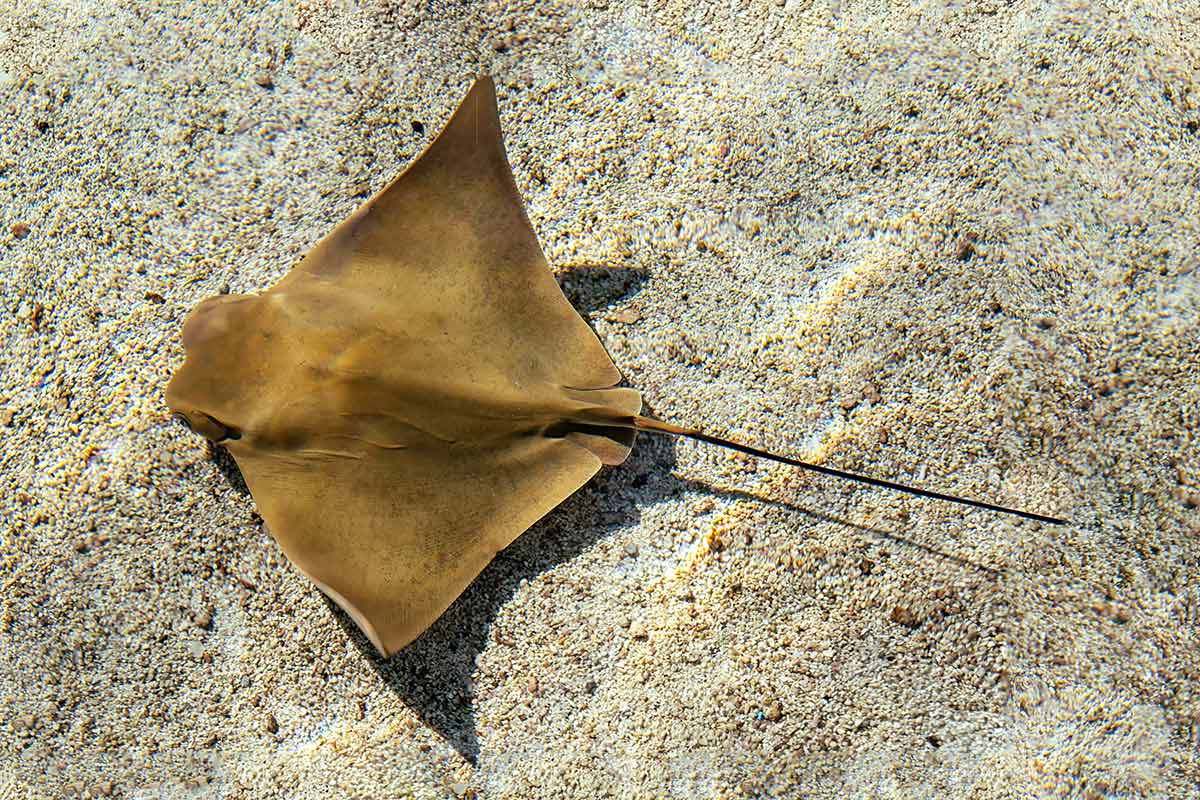 Absolutely everyone I knew — across ethnic groups, mind you — said they were inedible. "Mud marlin" is the ray's nickname, as they often live in muddy areas and fight like hell when you hook them. I suspected they were inedible because, like all members of the shark family, they process urea through their skin. So the flesh of a poorly handled shark, skate or ray can smell like piss, or worse, like ammonia. Not good eats.
You defeat this problem with sharks by gutting them on the boat, minutes after you catch them. Do this, get the fish on ice, and you will have one of the best-tasting fish in the ocean. I've done this with about a dozen different species of shark, too, so it seems pretty widespread.
With skates and rays, you only eat the "wings." With the skates I'd caught back in New York and New Jersey, when you catch one you kill it and slice the wings off right then and there.
Error, group does not exist! Check your syntax! (ID: 43)
So it nagged at me why a bat ray wing must be bad eating. Something wasn't clicking. I knew the prejudice was crap once I learned that bat rays eat clams. They will occasionally eat other things, like other mollusks and crabs and squid, but they are primarily eaters of clams. Remember: You are what you eat, no matter where you live. And every other clam-eating fish I've ever caught tasted wonderful. I needed to get over this thing with the bat ray and just eat one.
So one day I told my friend RJ, "If we catch a bat ray, I want to keep it." RJ Waldron, who I've been fishing with for many years, tolerates my eccentricities and was game for it. We were fishing for leopard sharks, so there was a good chance we'd connect with a mud marlin.
We soon hooked one. Bat rays are sullen, willful fish that tear line off your reel and stay on the bottom. No head shaking, no frilly runs. Just power. Lots of power. Turned out to be a nice one, about 10 pounds.
Once onboard, RJ killed the ray and sliced off the wings. He handed them to me and I immediately realized another reason why bat rays are reviled as food: They're slimy.
Skates have skin like sharks: Smooth as silk one way, rough as sandpaper the other. Rays cover themselves in a protective layer of slime, and slimy fish are almost universally hated by humans. The picture was becoming clearer.
Error, group does not exist! Check your syntax! (ID: 16)
How to Prep a Skate or Ray Wing
I know how to deal with rays and skates and slimy things, so filleting this bat ray wing was no biggie.
Start with the slime. Skates don't have this issue, but rays do. You can remove it in one of two ways: Get a handful of coarse salt and scrub each ray wing with it in the sink, or just scrub the skin with a scrub brush, also in the sink. It will remind you of that scene in Ghostbusters, but get over it. I will salt the skin when I am leaving it on for poaching, and simply scrub it when I am removing the skin.
If you want a skate or ray wing filleted, you need to slice the meat off the center line of cartilage that runs down the center of the ray wing. Once you do that you can skin the fillet like any other fish. Lots of people skip this step entirely and poach the wings; once the meat is cooked, the skin and cartilage slips right off.
Here's a video I made on how to clean a ray wing.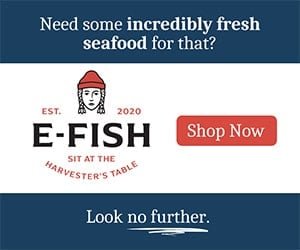 Skates and rays also have a few other oddities you should know about. For starters, unlike most other fish, skates and ray wings need to be aged in the fridge a couple days. This firms up the meat enough so you can fillet it without it falling apart. What's more, a skate or ray's muscle structure is weird: It looks like wide-wale corduroy. The "grain" of the skate wing all radiates out from where the center of the skate once was.
Skate or ray wings should be brined. The brine draws out any stray smell of ammonia or urea that might be in the wing. A properly handled wing will not have this smell at all, but brining also seasons the meat and helps keep it tender when you cook it. Skate wings, which have no fat in them, are notorious for being dry. If you want, add a splash of vinegar to the brine, too.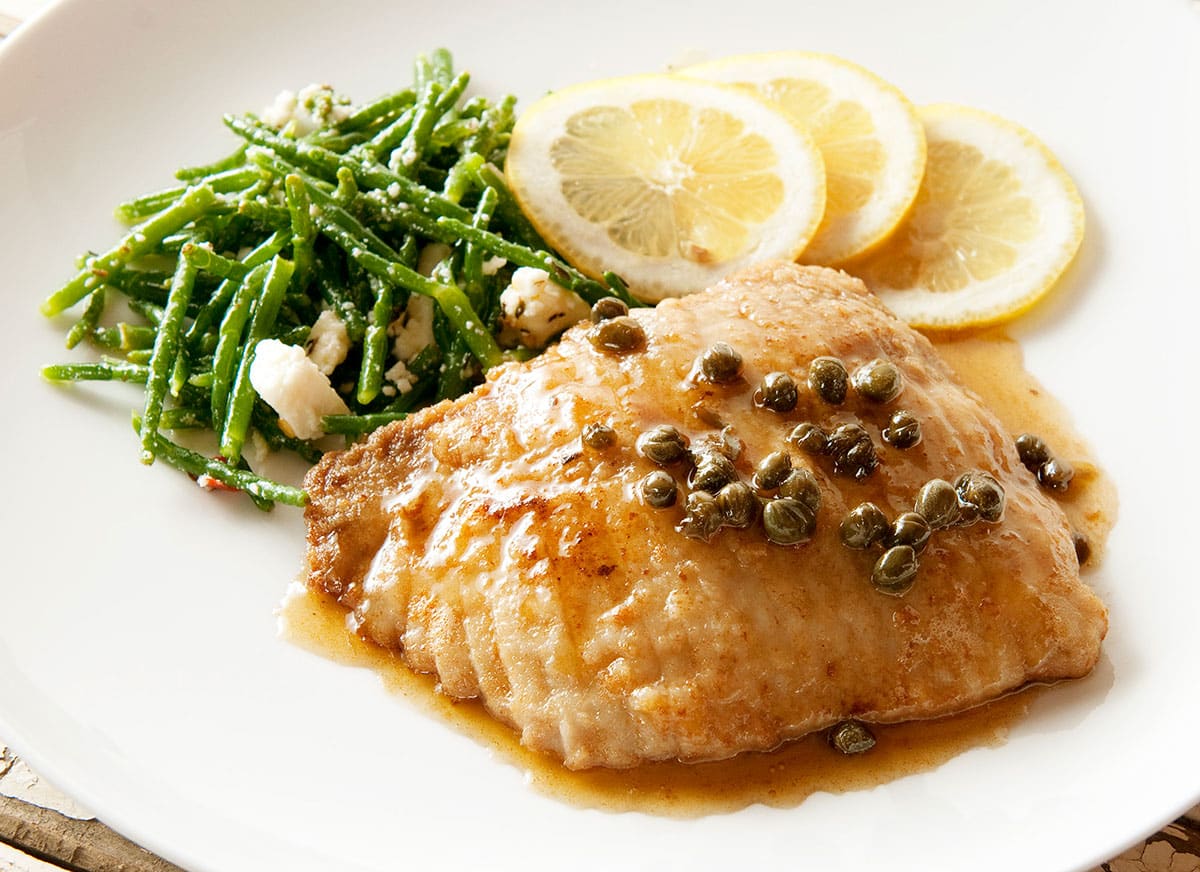 Once you're prepped your wings, cook them in one of a few ways — dusted in flour and sautéed, deep-fried, or poached. All are ideal. Skate or ray wing will not hold up on a grill, and I don't like them baked or broiled. But that's just me.
The classic recipe for skate wings is that French method, sautéed in brown butter and served with capers. So I did that with the bat ray.
Other good options for skate or ray wings would be Spanish mojo de ajo sauce, Italian scampi sauce, the classic piccata, or with an Italian salsa verde.
I have to admit that all along the way, from the deck of the boat to meat on the fork, I was hyper-aware of anything that might be "off" or smelly or unpleasant about this fish. But all along the way, the bat ray proved to be just like a regular skate wing. I cut some with my fork and looked at it. A little darker than the Atlantic skates I'm used to. Weirdly, it looked a lot like chicken thigh; same color and texture, only a lot softer. I took a bite.
Tender like flounder or sole, meaty like a striped bass, and absolutely free of any bad aroma or flavor. It was just like a skate wing. Only it was a bat ray. My head had told me it was going to be like this, but I'd fallen prey to the universal disdain for this fish. Peer pressure had, for years, trumped what I knew in my heart to be so. I am glad I was wrong.
And the next time I hook up with a mud marlin, you can be damn sure he's coming over the rail.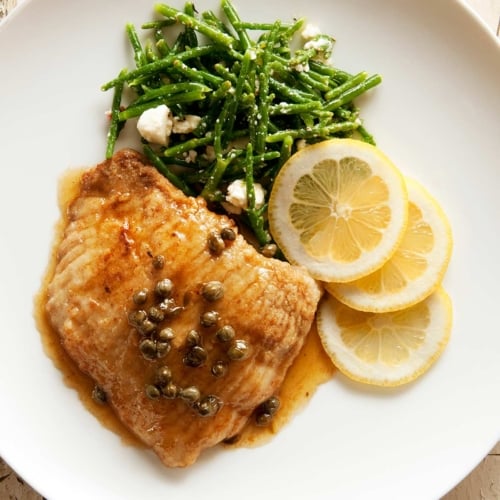 Skate or Ray Wing with Brown Butter
Rays and skates are interchangeable in the kitchen. Some people like their skate wings on the bone, with the cartilage left in. That's fine, just move it aside on the plate once you eaten it. This is a very simple recipe, so use the finest ingredients you can get: The best butter, the best vinegar, the smallest capers. It makes a difference.
Ingredients
4

skate or ray wing fillets

1/4

cup

kosher salt

4

cups

cool water

Flour for dusting

6

tablespoons

unsalted butter,

divided

1/4

cup

sherry or champagne vinegar

1

tablespoon

honey

2

tablespoons

small capers
Instructions
Mix the salt and cool water until the salt dissolves. Submerge the skate or ray in the brine and put in the fridge for 1 to 4 hours.

Turn the oven to 200°F and set a large baking pan or casserole dish inside. Heat 2 tablespoons butter in a large saute pan over medium-high heat. Dredge the skate wings in the flour and shake off any excess. Lay them in the pan so they are not touching each other; you may need to cook the skate in batches. Turn the heat down to medium and fry the skate wings until they are golden brown, about 4 minutes. Carefully flip the skate and cook for 2 to 4 minutes on the other side, depending on how thick they are. If you've never cooked skate before, it cooks more slowly than other fish, so give it a few more minutes that you would a comparable fish.

When you are done with the first batch of skate, set them in the oven to keep warm and repeat the process with the rest of the skate.

Once the skate is cooked, Pour off any butter from the pan and wipe it off with a paper towel. Add the rest of the butter and set it over medium-high heat. Swirl the pan and let the butter cook until it has browned, then add the vinegar, capers and honey. Swirl to combine and let this boil 1 minute. Put a piece of skate on each person's plate and pour the sauce over. Serve at once.
Notes
Note that prep time does not include optional brine. 
Nutrition
Calories:
171
kcal
|
Carbohydrates:
5
g
|
Protein:
1
g
|
Fat:
17
g
|
Saturated Fat:
11
g
|
Cholesterol:
46
mg
|
Sodium:
7189
mg
|
Fiber:
1
g
|
Sugar:
4
g
|
Vitamin A:
525
IU
|
Calcium:
9
mg
|
Iron:
1
mg
Nutrition information is automatically calculated, so should only be used as an approximation.