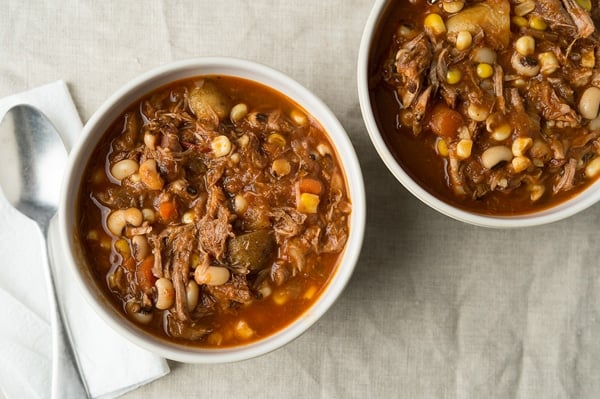 Venison, antelope, elk and bison are all well-suited to long simmering. Stews are excellent, as are Italian sugos, which are highly concentrated pasta sauces where the meat becomes the chief flavoring agent. A few things to remember about game stews: Use larger pieces of meat than you might use with beef, as this will keep it more tender. Shredding the cooked venison meat is another excellent option. Also, cook your venison stews at the barest of simmers — never let them come to a full boil.
And be sure to add some sort of fat in your stew or sauce, or it will taste dry.
This is the foundation of many a good meal. Learn to make your own venison stock and you will rarely need to buy store-bought stock again.