'Food Plot' Venison Stew
March 25, 2013 | Updated February 27, 2021
As an Amazon Associate I earn from qualifying purchases.
A great venison stew recipe is a beautiful thing. Literally in this case.
Diving into a big bowl of stew is a wonderful way to remember the hunt, and this particular recipe really takes you there — it plays on a common aspect of Eastern deer hunting: The food plot.
You heard right. Food plot. For those of you who don't know what a food plot is, it is an invention of the whitetail deer hunting industry that basically takes what a whitetail deer loves to eat (and that will promote huge antler growth) and puts it in a big sack o'seed. Landowners plant fields of this stuff to attract deer. They then set up a blind or tree stand and wait for Mr. Big Rack to amble by.
Whether or not this is your style of hunting is besides the point.
What matters here is what's in those big bags of seed. Look at any of them and you might be surprised to see what you find. Sure, there is clover and chufa — edible, but just barely — but look closer and you will see a smorgasbord of grains, greens roots and beans:
Rye, barley, millet, wheat and buckwheat

Cowpeas (like black-eyed peas), vetch and broad beans
Turnips, rutabagas, radishes
Chicory, alfalfa and other green things
Crazy, eh? Now there are a thousand different dishes you could come up with based on these ingredients, but I decided to develop what has become my  go-to venison stew recipe. Almost everything in this bowl a) can be found in a deer food plot, and b) is easily available even in small, rural supermarkets.
The secret to this venison stew is the sequence of when you put things in it, so you have everything cooked perfectly when you are ready to eat. All stews are like houses: They require a foundation, rooms of flavor and accents of color and texture.
This recipe leans toward Northern European flavors, with rye, rutabagas, greens and a drizzle of roasted pumpkin seed oil at the end. That's just my choice.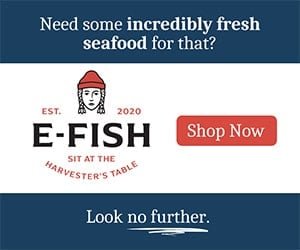 You can take it Mediterranean and use barley or wheat berries, Italian chicories and a good olive oil, or make it Southern with some millet, dandelions and a good roasted peanut oil — mix and match to your liking. That's the beauty of this stew.
(Here is a Mediterranean venison stew recipe, and here's a hearty venison soup with leafy greens.)
Nothing in this stew is especially difficult or hard to find, although you really do want some sort of high-quality finishing oil to drizzle on at the end. Other than pumpkin seed oil, other good choices would be walnut oil or a good olive oil.
Be sure to cook the rye separately, as it can take a full hour of boiling to get tender. Rye has its own earthy flavor, but barley, oat groats or wheat berries also work well — and cook faster. Cowpeas are black-eyed peas, but you can use some other variety of cowpea, or any other bean if you'd like.
Once made, this venison stew recipe will keep in the fridge a week, and it can be frozen — although I would leave out all the garnishes when freezing.
Venison Stew, 'Food Plot'
When it comes to the venison, you have two choices: Brown the meat first or cook the stew below a simmer. I cooked the stew below a simmer for the photos, but I also really like the flavor of the meat when it browns first. The tradeoff is that if you brown the meat, it might take an extra 30 minutes or so to get tender.
Ingredients
3/4

cup

black-eyed peas

3/4

cup

rye berries

or barley or oat groats or wheat berries

Salt

3

tablespoons

unsalted butter

2

to 3 pounds venison stew meat

1

large onion,

sliced thin from root to tip

6

cups

venison broth,

beef broth or water

1

teaspoon

dried thyme

1/4

teaspoon

celery seed

1

pound

turnips or rutabagas,

peeled and cut into chunks

4

cups

chopped dandelion greens,

chicory leaves, kale or chard
GARNISH
4

to 5 red radishes,

thinly sliced

Black pepper

Roasted pumpkin seed oil,

walnut oil or somesuch, for drizzling

Vetch or pea flowers

(optional)
Instructions
Put the black-eyed peas and rye berries in separate bowls. Bring a quart or so of water to a boil and pour it over the rye and black-eyed peas. Let this sit for at least 1 hour. You can also just soak them in cool water overnight.

Bring a small pot of water to a boil and salt it well. Add the rye berries and simmer them until tender, 45 minutes to 1 hour.

Meanwhile, get a large Dutch oven or other heavy pot and set it over medium-high heat. Heat the butter. While the butter is melting, take a few pieces of the venison and pat it dry with paper towels. Brown the venison in the hot butter, salting it as it cooks. Do this in batches so you don't crowd the pot, and pat dry each new batch before you put it into the pot. Set aside the browned venison pieces in a bowl.

When the venison is all browned, add the onion and cook over medium-high heat, stirring often, until the edges of the onions begin to brown, about 5 to 6 minutes. Return the venison to the pot and add the broth, thyme and celery seed. Bring this to a simmer and cook gently for 1 hour.

After an hour, add the rutabagas or turnips and the black-eyed peas. Simmer this for another hour or so. (The rye berries should be tender by now, so drain them and set aside.)

About 5 minutes before you want to serve, stir in the chopped dandelion greens and rye berries. To serve, ladle out some stew -- it should be a thick stew, with lots of stuff and not too brothy -- grind some black pepper over it, sprinkle the thinly sliced radishes and vetch flowers (if using) on top and drizzle with the oil. I'd serve this with a strong beer, such as a good IPA.
Nutrition
Calories:
176
kcal
|
Carbohydrates:
27
g
|
Protein:
9
g
|
Fat:
5
g
|
Saturated Fat:
3
g
|
Cholesterol:
12
mg
|
Sodium:
391
mg
|
Potassium:
642
mg
|
Fiber:
6
g
|
Sugar:
3
g
|
Vitamin A:
2925
IU
|
Vitamin C:
23
mg
|
Calcium:
89
mg
|
Iron:
3
mg
Nutrition information is automatically calculated, so should only be used as an approximation.