Pickled Grape Leaves
March 18, 2022 | Updated April 18, 2022
As an Amazon Associate I earn from qualifying purchases.
Pickled grape leaves sound odd, but they are the preserved grape leaves you use for various Mediterranean dishes, like dolmades, the stuffed grape leaves from Greece.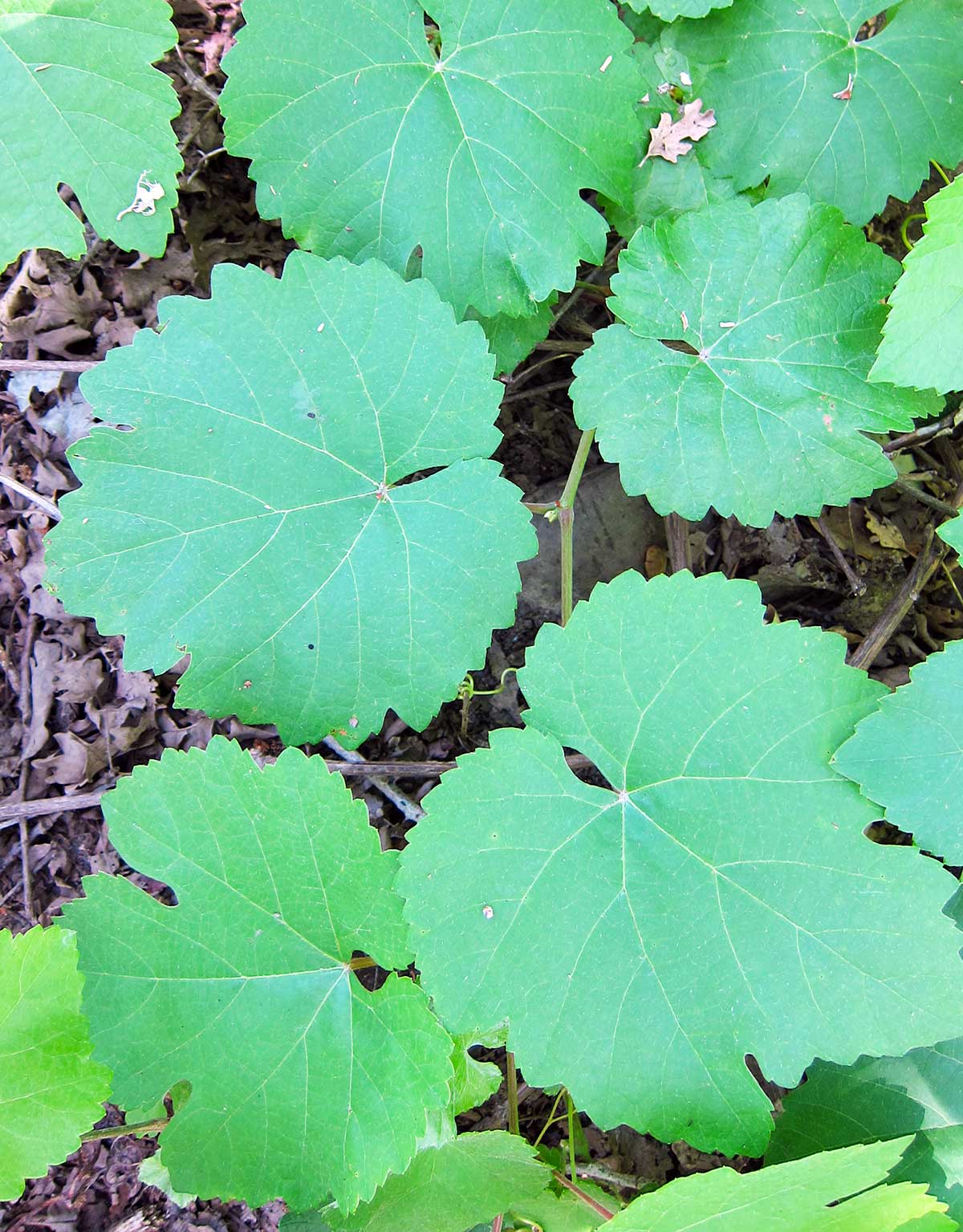 If you live in grape country — and most of us do — May through early July is the best time to make pickled grape leaves to use for dolmades, or stuffed grape leaves, throughout the rest of the year.
One especially cool thing to do with pickled grape leaves is to make grape leaf tamales, a fantastic appetizer or snack for hot weather parties.
Just to be clear: When I say "grape country," I am not just talking about Napa or Sonoma. You don't need to use wine grape leaves. Concord grape leaves work fine, as do wild grape leaves — and those grow in most of the United States.
Most grape leaves, wild or domesticated, fit well into pint jars. But sometimes you get some really large leaves that are better for quart jars; I have a Mission grape in my yard that has leaves this large. Use your judgment.
This method for pickled grape leaves in an acidic brine comes from an excellent book on canning, Linda Ziedrich's The Joy of Pickling, one of the better pickling books to come out in recent years.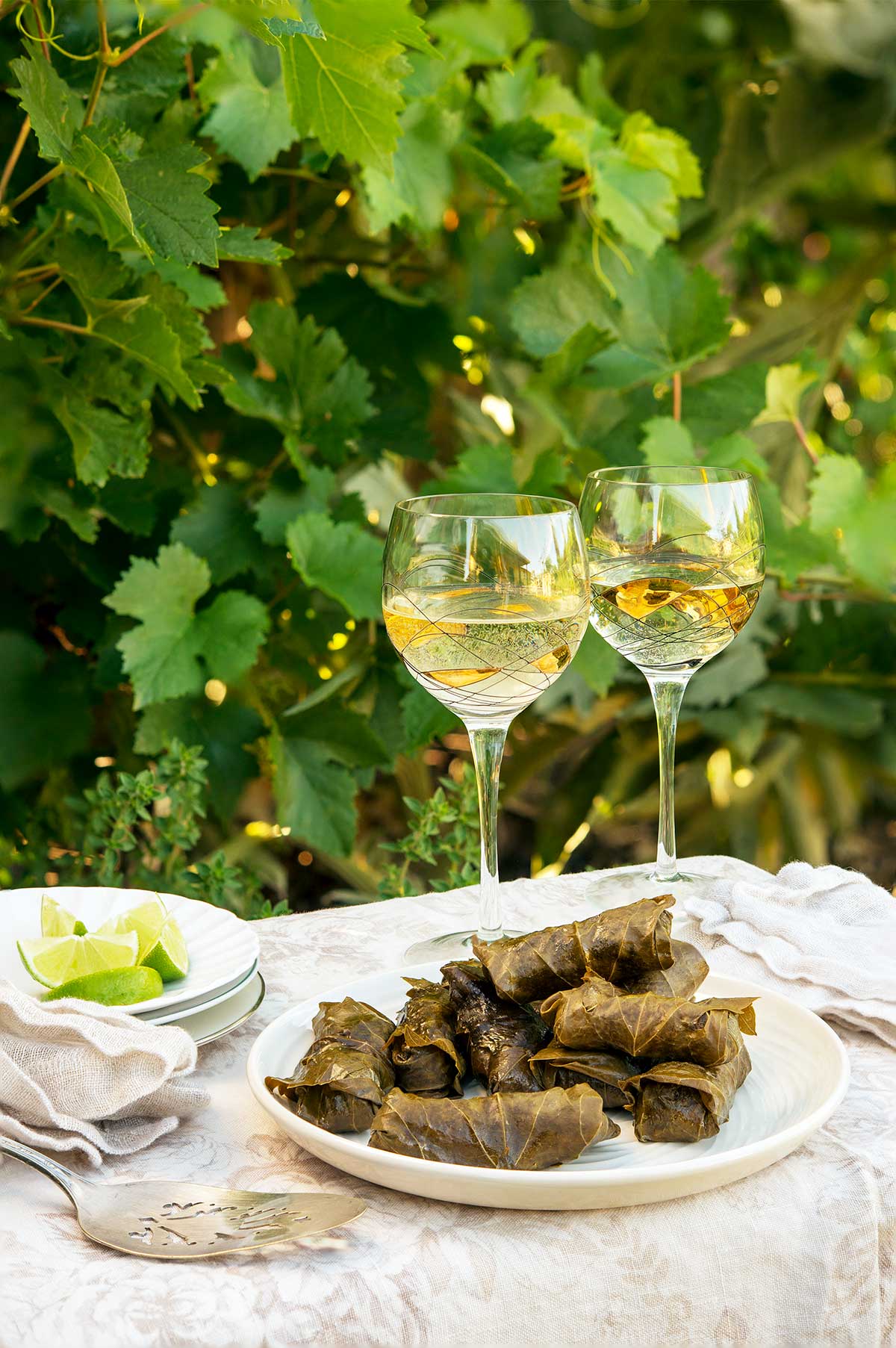 It's really very simple, and these will keep in your pantry a year or more, although I've found that after a year or so, they get very soft. Usable, but not as nice.
A few notes on seasonality: Most people pick grape leaves in late spring, when they are large and still fresh-looking. But you can gather them whenever, just so long as the leaves still look nice. The later in the year you gather, the tougher the leaves will be, and the longer you will need to boil them.
You're general rule is to boil until the leaves turn Army green. This can be anywhere from 30 seconds to 2 minutes.
You'll nip off the stems, lay them on top of each other, and roll into a cigar. Stuff into Mason jars and cover with salted, acidified water and water-bath can for a few minutes. Wait a couple days before using them.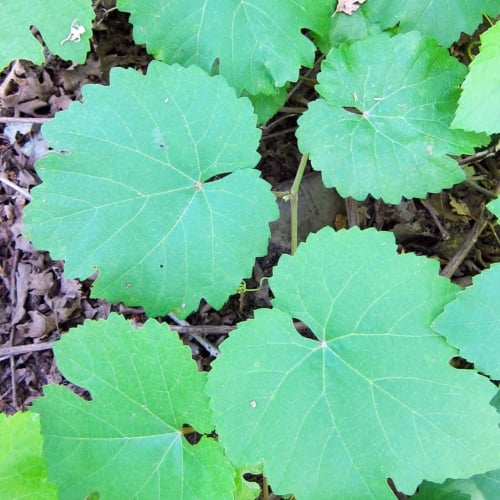 Preserved Grape Leaves
Any species of grape will work with this recipe. Make your preserved grapes leaves when the leaves are fully grown, but not old and battered by the weather. May and June are good months where I live. Once made these grape leaves will keep in the jar for a year or more.
Ingredients
20

to 40 grape leaves,

stems removed

Salt

1/4

cup

lemon juice or 1/2 teaspoon of citric acid
Instructions
Bring a large pot of water to a boil and add enough salt to make it taste like the sea. A general rule is 1/4 cup kosher salt to 1 quart of water.

Get another large pot of water ready — this is what you will can the grape leaves in. Remember you will need something to keep the bottom of the pint jars up off the bottom of the pot. I use a vegetable steamer, but a bunch of canning lids (the rings, not the gaskets) works well as a platform, too. Get a large bowl of ice water ready.

Boil the grape leaves for 30 to 60 seconds (see note about older leaves above), then plunge into the ice water to cool. Drain them once the leaves are all cool.

Take about six grape leaves at a time and roll them up into a cigar from the side — not the top or bottom. You will need to fold over the leaf end to fit into the pint jars. Pack the grape leaves into the jar, making sure you have about 1 inch of head space at the top.

Sprinkle the lemon juice or citric acid into each pint jar. Bring the water you used to cook the grape leaves back to a boil and ladle it into the jars. Make sure the grape leaves are covered with the brine. Wipe the edge of the pint jar with a clean towel and seal the jar. Process for 15 minutes in a boiling water bath.
Nutrition
Calories:
69
kcal
|
Carbohydrates:
15
g
|
Protein:
4
g
|
Fat:
1
g
|
Saturated Fat:
1
g
|
Sodium:
6
mg
|
Potassium:
226
mg
|
Fiber:
7
g
|
Sugar:
5
g
|
Vitamin A:
16513
IU
|
Vitamin C:
30
mg
|
Calcium:
218
mg
|
Iron:
2
mg
Nutrition information is automatically calculated, so should only be used as an approximation.