Prickly Pear Juice
October 03, 2019 | Updated January 22, 2021
As an Amazon Associate I earn from qualifying purchases.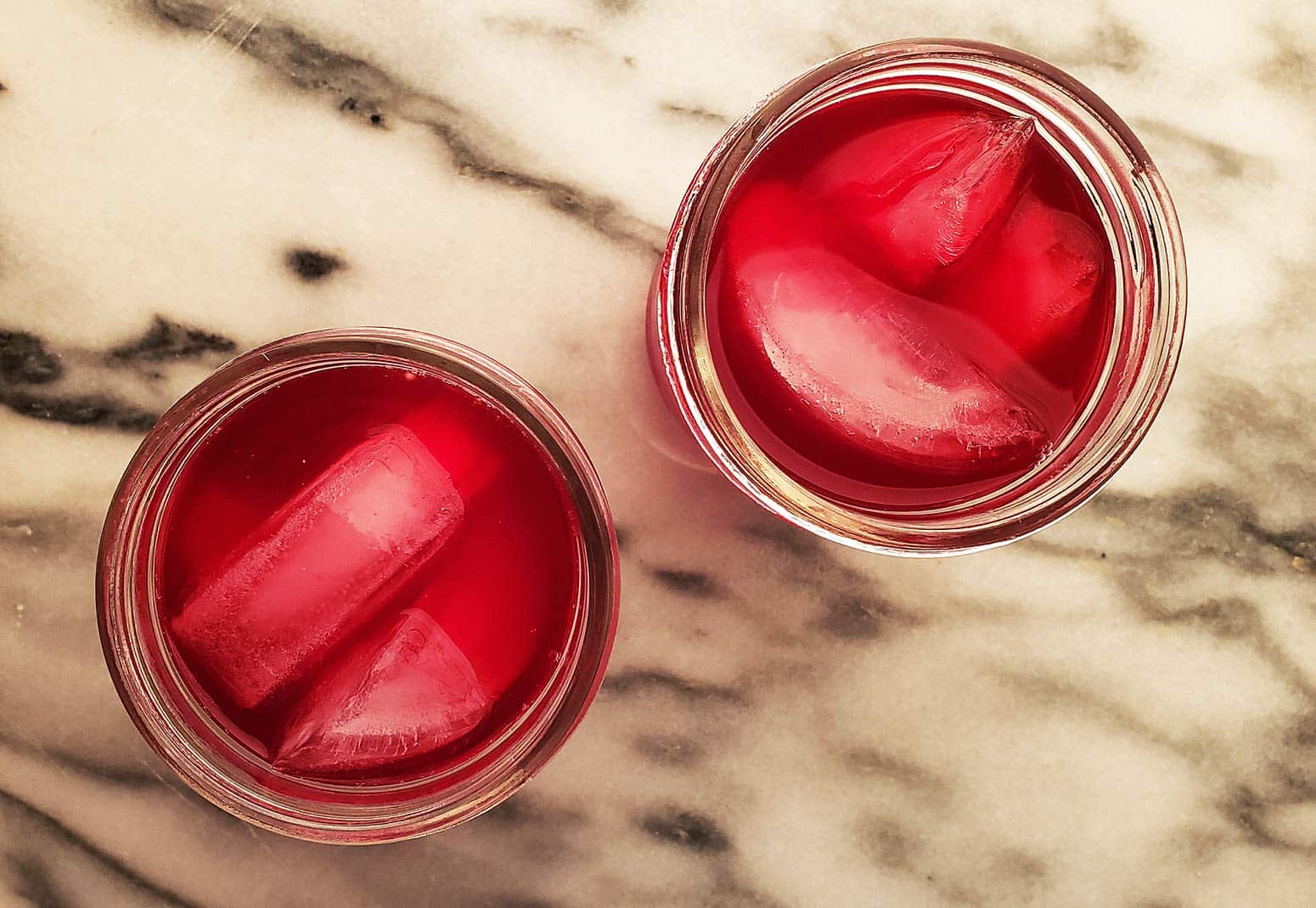 Prickly pear juice is arguably the best thing to make with your prickly pear fruit. The Mexicans call it agua de tuna — they call prickly pear fruit tunas. Here's how to go about making it without getting all the spines in your hands.
Obviously you need to start with prickly pears. Interestingly, species of this cactus live in every American state outside of New England, as well as many Canadian provinces. Needless to say they are all over Mexico. I grow three varieties in my front yard.
Every species will have a slightly different flavor, but they are mostly a combination of bubblegum and watermelon, only with almost no tartness. More on that in a bit.
Almost all species are defended by two sets of spines: The ones you can see, and the glochids, which are hairlike and almost invisible… until it's too late. There are a number of ways to deal with them. Start by knocking off the big spines with some twigs or a brush before you even pick the fruit. You can also use a torch to singe them on the plant, too, but be careful about starting fires.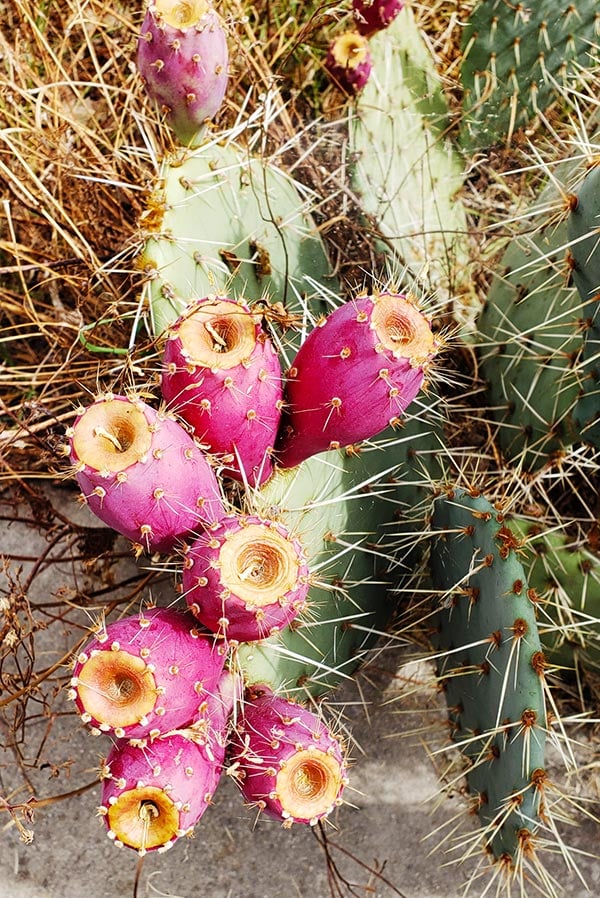 You then use tongs or a stiff leather glove to twist off the fruit. I sometimes use a knife to slice them off at the base, too.
To get your prickly pear juice, you can peel the fruit — carefully — with a knife and proceed, but that leaves some flavor and tartness on the cutting board; most of the tartness in any prickly pear fruit is in the skin. But that's where the glochids are.
With my method, you drop the fruit into a pot, just barely cover with water, and bring to a boil. Let it cool, then mash the now softened fruit with a potato masher and run the whole shebang through a food mill. Pro Tip: Freeze your prickly pears first, as this makes them even softer.
Strain the mash through a sieve and you are good to go. No glochids.
Now, about that tartness thing. I add fruit fresh, which is citric acid (it's often in the canning section of the supermarket), but lime juice is a good alternative. Add to your taste.
Similarly, add sugar to taste. I don't end up adding much at all, because I don't love overly sweet things. You do you. Add ice, and, well, tequila, and you are good to go!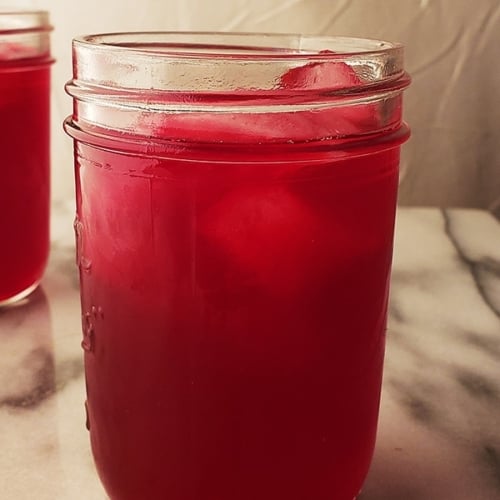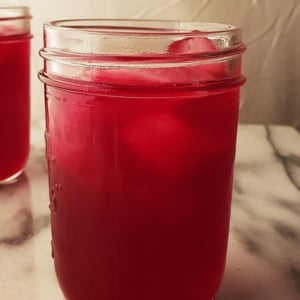 Prickly Pear Juice
Also known as agua de tuna, this is a refreshing drink on ice. If it's cocktail hour, add tequila or mezcal. Once made, it will keep a few weeks in the fridge. Left on the counter, it will ferment in a day or two.
Ingredients
3

pounds

prickly pears

Water to cover

Citric acid or lime juice, to taste

Sugar or honey, to taste
Instructions
Remove the spines from the fruit, as noted in the text above. Put the fruit in a pot and just barely cover with water. Bring to a boil. Turn off the heat, and when it cools enough to work with, mash everything with a potato masher.

Run the mash through a food mill, or of you don't have one, push it through a colander with a rubber spatula. You need to get rid of the many seeds. Once that's done, strain the mash through a fine sieve, pushing it through with a rubber spatula. If you want a very clear juice, run that one more time through a sieve with a paper towel set inside it, and do not push it through -- just let it drop through over the course of an hour or two.

Add sugar, plus citric acid or lime juice to taste. Enjoy over ice.
Notes
This recipe makes about a gallon. 
Nutrition
Calories:
50
kcal
|
Carbohydrates:
10
g
|
Protein:
1
g
|
Fat:
1
g
|
Saturated Fat:
1
g
|
Sodium:
4
mg
|
Potassium:
12
mg
|
Fiber:
1
g
|
Sugar:
8
g
|
Vitamin A:
403
IU
|
Vitamin C:
25
mg
|
Calcium:
1
mg
|
Iron:
12
mg
Nutrition information is automatically calculated, so should only be used as an approximation.