My garden sings to me, and I to it.
For the first time in many years, I have a real garden again, and it is alive — alive with not only my hopes and idiosyncrasies, but with its own rhythm, quite independent of me.
As many of you know, I travel a lot. Too much, really. Don't get me wrong, it's not drudgery. I have been lucky enough to hunt and fish and forage and eat all over this great county of ours, as well as much of Canada (Mexico is next). I've met wonderful people along the way, making real friends — many of whom I'd have never met were it not for this website you're reading right now.
But the downside of so much travel is an uprootedness that leaves me, well, ungrounded. Adrift. Home, at the worst of times, becomes not much more than a place to sleep, where Holly and the cats wander around me like friendly ghosts. I don't like it when this happens. Not at all.
This year, mercifully, is different. This year I am not traveling nearly as much, and I have thrown myself wholesale into my garden, mi milpa.
I use the Spanish word for small farm because, well, it kinda is. Virtually every plant on my little piece of ground, less than a third of an acre, grows something useful.
Figs, lemons, oranges, and apricots dot the grounds. Three kinds of prickly pears, each bearing luscious fruit and nopales. Cholla, which gives me cholla buds. Manzanita, which gives me manzanita cider.
Herbs everywhere. California white sage, regular garden sage, basil, parsley, lovage, thyme, and a hedge's worth of rosemary. And, this year, a slew of Mexican exotics. pitiona, a sort of sweet smelling verbena. Mexican oregano, hoja santa, epazote, pipicha.
More or less every sort of quelite eaten in Mexico, from a variety of lambsquarters called huauzontle to chamisal, a sort of saltbush, romeritos, amaranth, and two kinds of purslane.  I'm even growing chaya, a sort of "tree spinach" native to southern Mexico.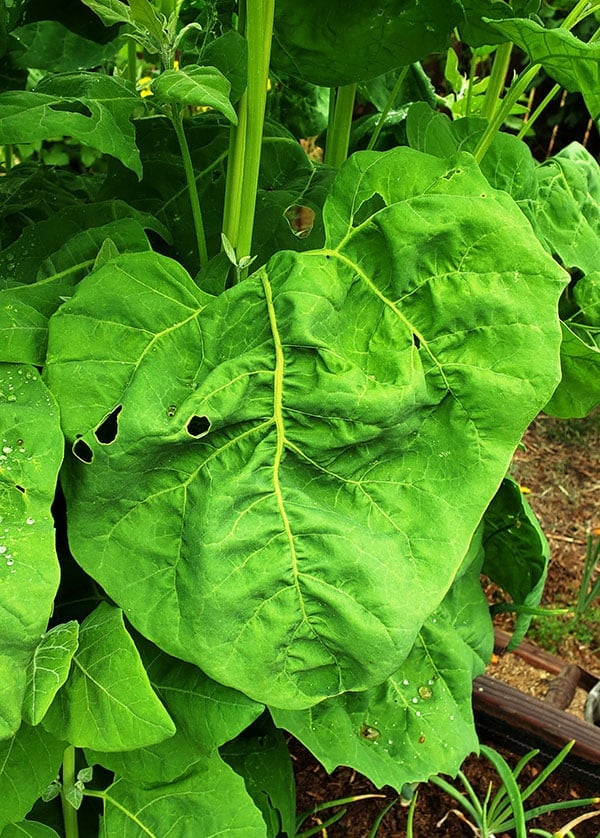 Six varieties of tomato, seven different beans, 20 varieties of chile pepper. Feral tomatillos that have lived in my yard for more than a decade.
And then there are the Three Sisters, or, rather, there are six. I am growing, for the first time, a real-deal native three sisters garden: corn, beans, squash. On one side, Oaxacan green corn, Tarahumara black beans, and a Navajo butternut squash. On the other side, Tennessee jellicorse grits corn, turkey craw pole beans and Seminole pumpkins.
Around it all are three varieties of wine grapes well suited to my hot, dry climate: Zinfandel, Aglianico and Graciano.
If just reading all this makes you tired, imagine tending to it all. I water something almost every day, fertilize a couple times a month, prune, trim, tend, harvest, and, well, nurture my little farmlet.
I couldn't be happier.
I know it's not terribly exciting to others, certainly not like some backcountry hunt in some faraway place, in search of something four-footed with big headgear.
But all this has allowed me to set roots down again, to recapture intimacy with my home, and everything that lives in it. Obviously Holly and the cats — Harlequin, Giblet, and the old man, Ragnar — but also the mockingbird family, annoying as they can be when dive-bombing the cats or stray squirrels who wander too close.
So too with the phoebe, who always returns in June, as well as the pair of scrub jays who vie with the mockingbirds for dominance in our patch of earth. Oak titmice, arguably the most adorable bird ever, flit here and there. Gnatcatchers descend on the oak trees in search of… gnats, I suppose. Always the doves, too, including one last male Holly banded in 2017. Towhees scratch at the dry earth, and the crackheads — er, hummingbirds — buzz constantly like giant bees.
Which is not to disparage the legion of real bees, wasps and other pollinators humming everywhere from dawn to dusk. Mostly honeybees, but also the spectacular Valley carpenter bee, who looks like a flying flaming Cheeto. Ladybugs wander everywhere like those little candy buttons escaped from their paper prison.
At the end of each day, I take all this in from a chair on my covered porch, a spot in the shade where temperatures routinely top the century mark. Sometimes with a beer in hand, sometimes a glass of wine made from the grapes that ring the yard. Sometimes just water.
We eat vegetables from the garden, flavored with herbs from the front yard, along with fish I catch and game Holly and I have brought home. And yes, when hunting season rolls around again, we'll be out there. But for now, I am grateful for the chance to just watch my garden grow.