As an Amazon Associate I earn from qualifying purchases.
If you've ever wanted to make chipotles at home, you're in the right place. All you need are ripe jalapenos, a smoker, and time. They're easy to make, and store well.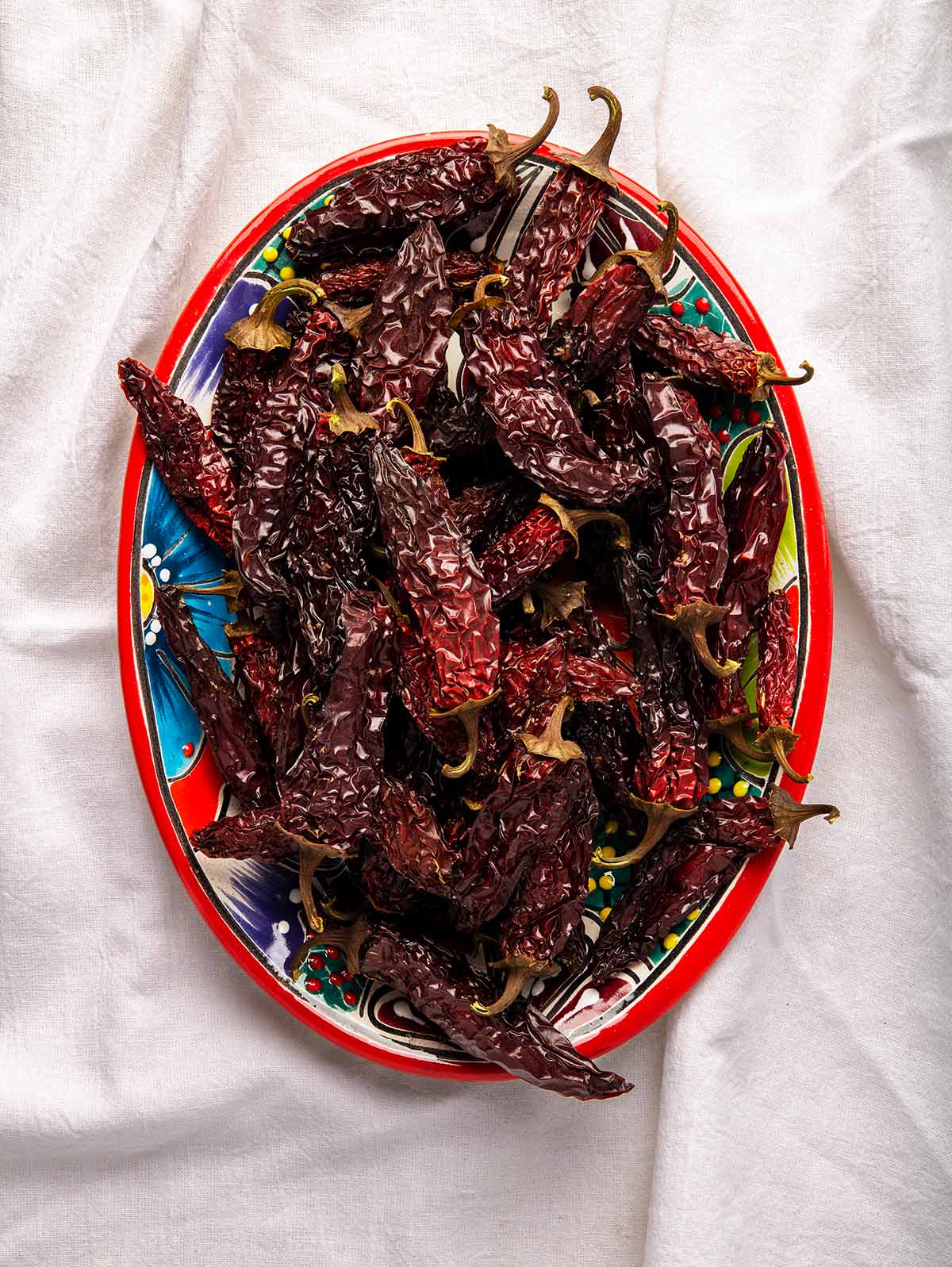 Chipotles are smoked, dried, ripe jalapeno peppers. Two main varieties exist, the chipotle morita and the chipotle meco.
Morita, which means "little mulberry," are generally smaller, and they come from any number of jalapeno cultivars. This is the chipotle you will see in cans of adobo.
Meco is the king of chipotles. They come from varieties that exhibit extreme "corking" on the skin, which makes the outside look tan. When they are smoked, they very much look like tobacco; some people say cigar butts.
I'll walk you through how to make chipotles from either kind of jalapeno.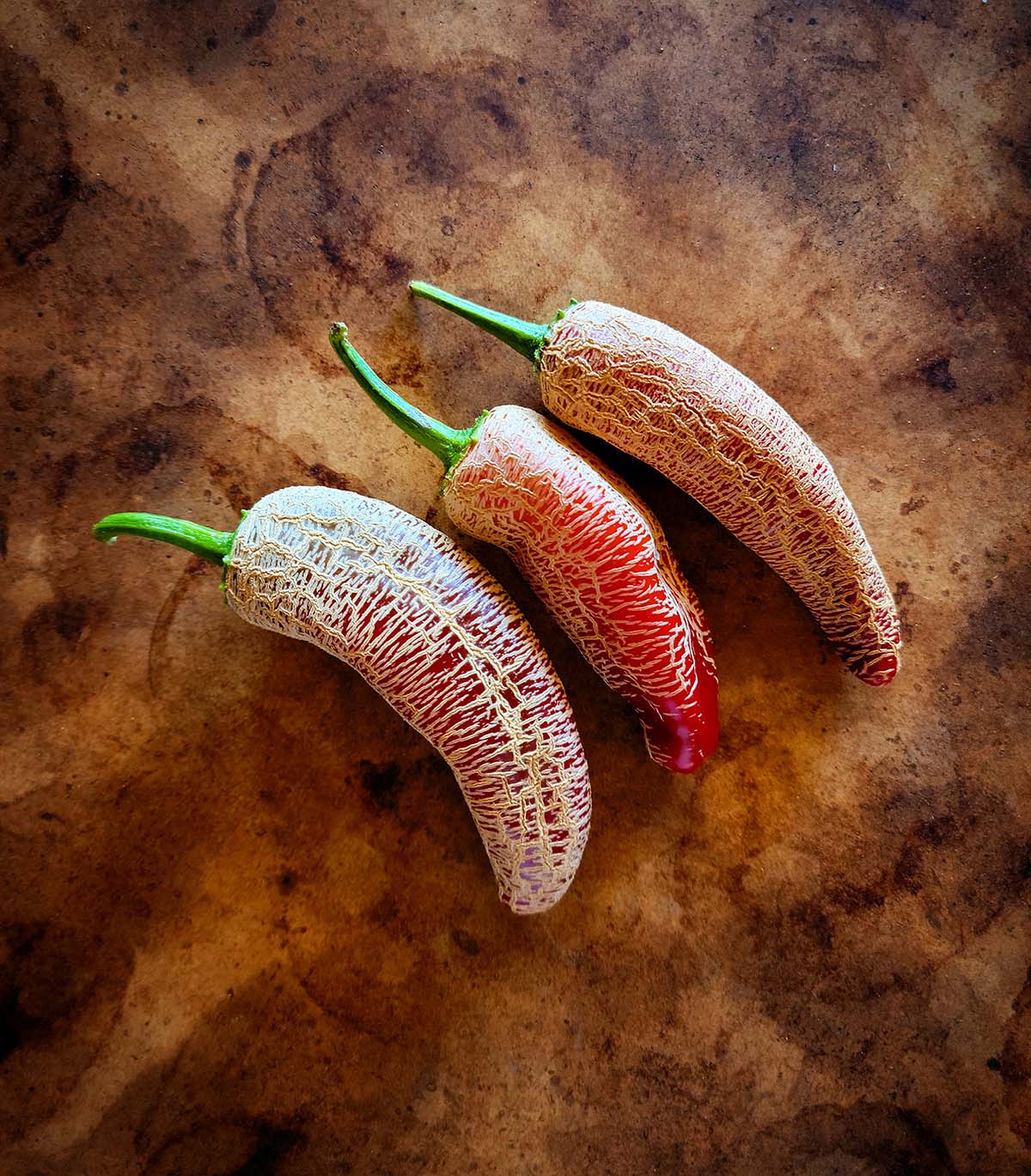 Start with Jalapenos
Chipotles are made from ripe jalapenos. Red ones. The vast majority of jalapenos in the United States are sold green, but yes, jalapenos turn red when ripe… or other colors, but those are specialty varieties.
Generally speaking, you will want overripe peppers, ones that have been left on the plant a long time and are even starting to show signs of shriveling.
If you are growing or looking for jalapenos for chipotle meco, know that these varieties — "farmer's market" is the most common in the US — take a very long time to ripen, so chances are you will only see them at the end of the growing season.
The best way to make chipotles is to grow your own. Six to 10 plants will give you a nice supply. Barring that, go to a Latin market: They often carry red jalapenos. And in late August or September, look in US farmer's markets.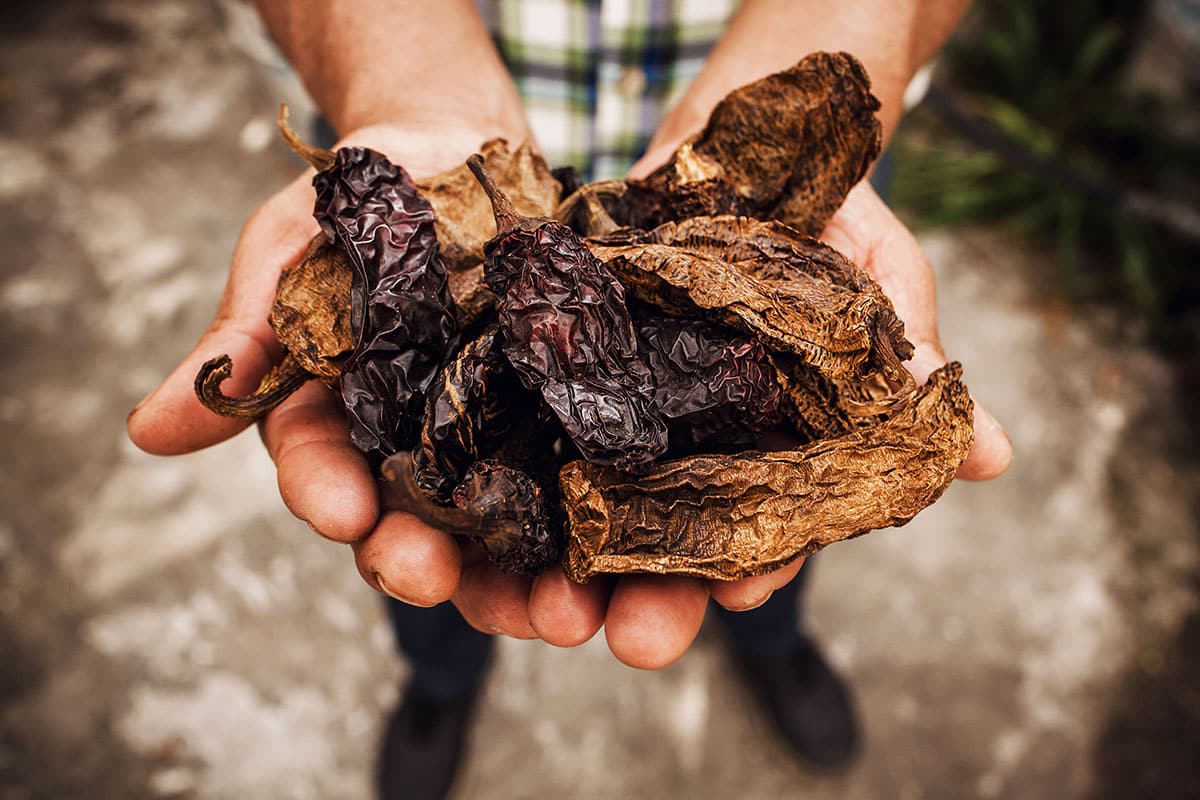 How to Make Chipotles
You will need to smoke your jalapenos. In Mexico, you'll mostly see them smoked over pecan, oak or mesquite, so I'd recommend those woods.
Smoking jalapenos is easy. Just lay them on the rack and smoke away.
Low heat is key. Chipotles are made over the course of several days in Mexico, smoke dried leisurely. This is what you want, if possible. But if not, just be sure to keep the temperature below 200F. You don't want to cook the peppers in the process.
Some smokers have a hard time working in low heat, and if you can't keep the temperature below 200F, don't try to make chipotles at home. I have used anything from impromptu smoking rigs to Traegers and Bradley smokers and so long as you can keep that temperature down, you're good.
Be patient. Making chipotles at home is a labor of love. You want the peppers to get at least 6 hours of smoke, and I prefer a whole day: I start in the morning and let them smoke until I go to bed.
After this, sometimes the peppers are still not fully dried: You want them hard, leathery at the least, but brittle is actually OK because you will soak them before using. Jalapenos are thick-walled peppers and take a long time to get to this stage, so there is a shortcut.
Once you've smoked your jalapenos for at least 6 hours, and 12 to 16 is better, you can then put them in a regular dehydrator to finish. Yes, the room you dehydrate your chipotles in will smell smoky, but I find that delicious…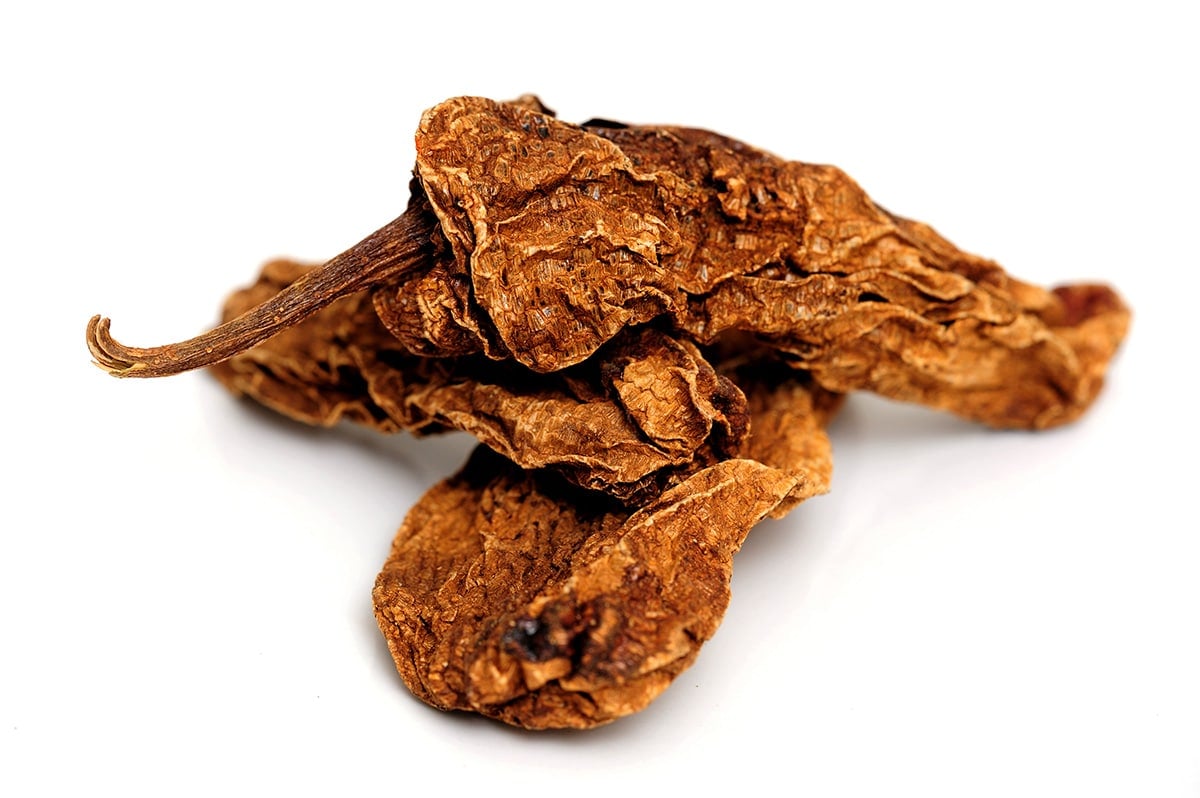 storing chipotles
Once they're ready, chipotles will keep in a bag at room temperature for a year or more. My advice: Buy a bunch of those silicone dessicant packets and put a couple in the bag. This will prevent them from picking up moisture over time and molding.
You can freeze them if you want, but in my world, freezer space is at a premium.
If you're looking for recipes that use chipotles, try my chipotle deer jerky, Mexican meatballs with chipotle sauce, Sinaloan chilorio, a chile-based pork stew, or whip up a batch of my prickly pear BBQ sauce, which is great with chipotles.
Instructions
Lay the peppers in your smoker in one layer, ideally not touching. Smoke them at 150? ideally, but definitely below 200?. You want slow smoke that barely cooks the peppers, if at all. The goal is smoke drying them.

Smoke the peppers at least 6 hours, but I prefer all day, like 16 hours. You can, if you have a cold smoking set up, simply smoke them each day until they're fully dried, which will take a few days.

If you want, you can pull the jalapenos at any time after 6 hours and finish them in a dehydrator set on low heat. They're ready when they are somewhere between leathery and brittle. Remember jalapenos are thick-walled peppers, so this takes a while.

Store them in a bag at room temperature. They're keep a year or more.
Notes
If you're wondering, yes you can use this same technique with other peppers, like Fresnos or serranos or similar peppers. 
Nutrition
Calories:
11
kcal
|
Carbohydrates:
2
g
|
Protein:
1
g
|
Fat:
0.1
g
|
Saturated Fat:
0.01
g
|
Polyunsaturated Fat:
0.1
g
|
Monounsaturated Fat:
0.01
g
|
Sodium:
3
mg
|
Potassium:
90
mg
|
Fiber:
0.4
g
|
Sugar:
1
g
|
Vitamin A:
267
IU
|
Vitamin C:
40
mg
|
Calcium:
4
mg
|
Iron:
0.3
mg
Nutrition information is automatically calculated, so should only be used as an approximation.
If you liked this recipe, please leave a ⭐️⭐️⭐️⭐️⭐️ rating and a comment below; I'd love to hear how everything went. If you're on Instagram, share a picture and tag me at huntgathercook.