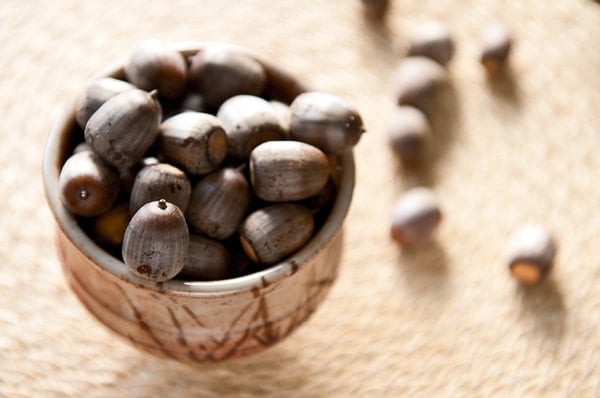 Wild starches are the toughest need for a forager to meet. Greens and fruits are everywhere, but starch can be tough to come by. I've begun with acorn recipes, you'll also find recipes and resources for other wild starches as well, such as wild salsify, arrowhead, sunchokes, cattail and tule tubers — as well as other nuts like the black walnuts, hazelnuts and pine nuts.
If you want to make these recipes, you will need to know about collecting and eating acorns. If acorns are just too weird for you but you want to make something similar, use chestnuts — even canned chestnuts make a good substitute.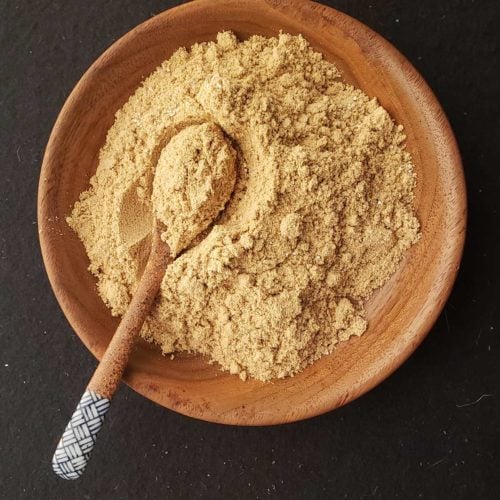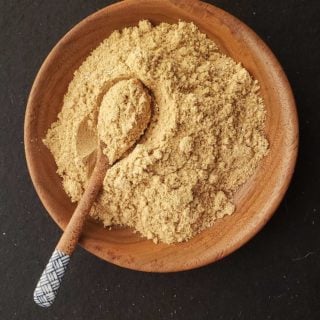 The Best Way to Make Acorn Flour
This process makes the best-quality acorn flour I know of. Yes, there are easier methods, but this is the best.
MORE ON ACORNS
 OTHER STARCHY THINGS
NUTS