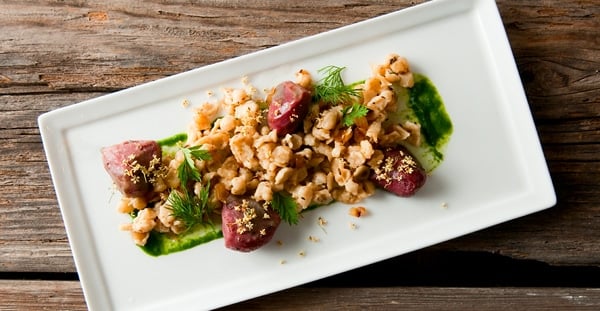 Wondering what to do with your duck or goose giblets? While you can certainly make a giblet gravy or toss giblets into the stockpot, here are recipes for hearts, livers and gizzards that stand on their own.
Concentrated Duck or Goose Stock
This magical, concentrated stock is made from leftover carcasses, giblets and even duck feet.