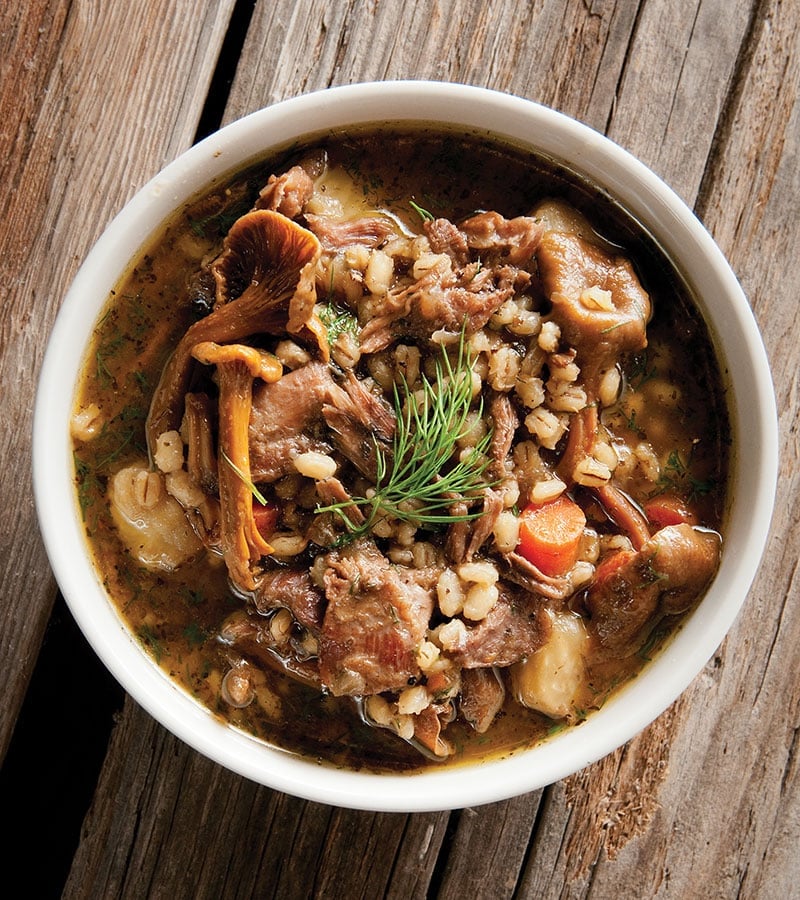 Duck and goose lend themselves to soups and stews, and a dark duck stock is a foundation in many of the dishes I make every week. The recipes that follow range from fundamentals, like broth and demi-glace, to light soups made with duck breast, all the way to extremely rich and hearty pasta sauces made with giblets and duck legs.
In general, you will want to use duck legs, wings and giblets like hearts and gizzards to make your soups and stews. I find that breast meat is best served medium-rare, so you can add some thin slices of breast meat at the end of cooking, like in the Vietnamese and Nordic goose soup recipes. Long-cooked breast meat gets chalky and dry.
Duck Stock
A hearty, dark duck or goose broth that can be drunk on its own or used as a base for other soups.