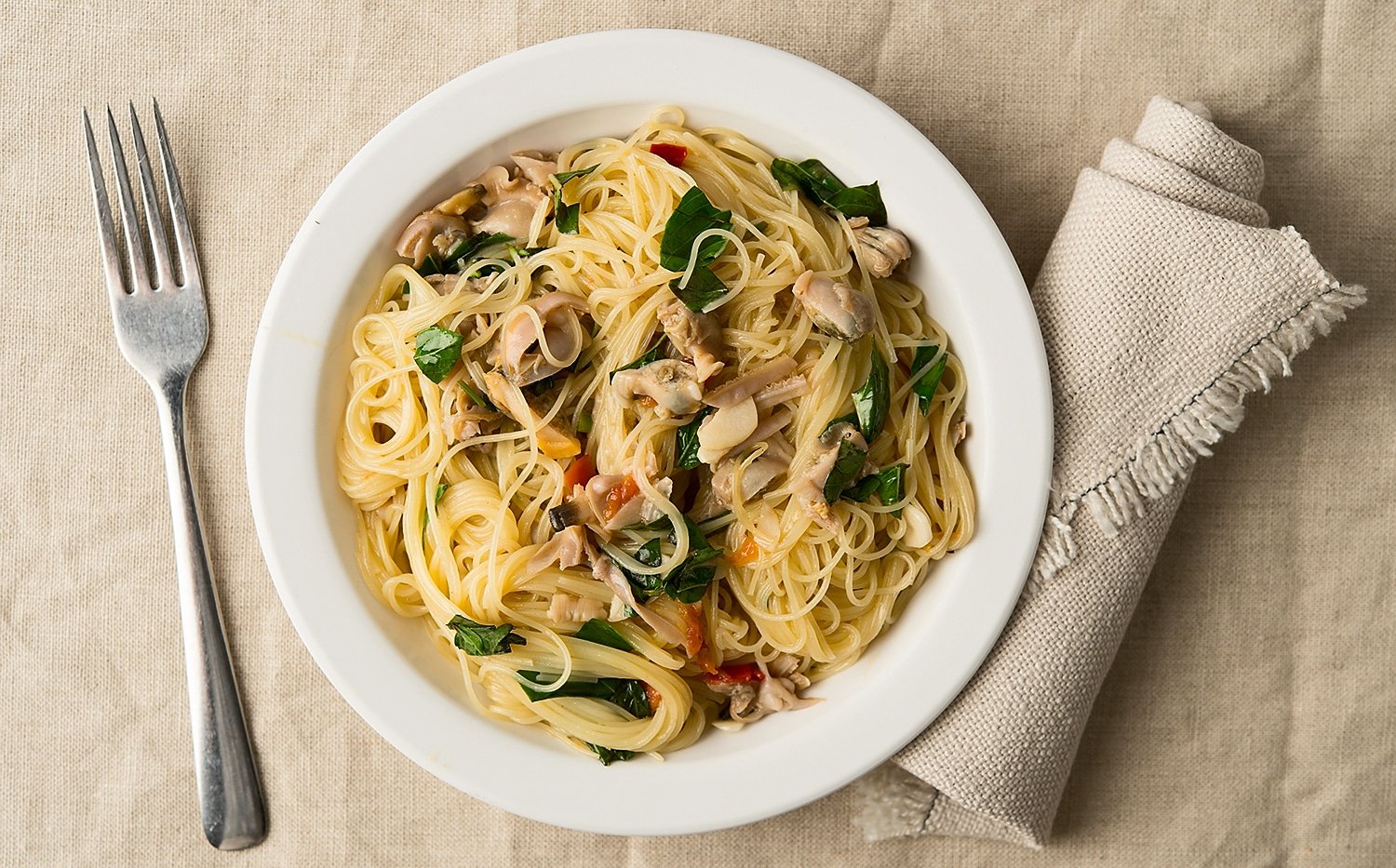 I am not the only crazy NorCal forager type out there. Actually there are quite a number of us, notably my friend Connie Green and a dude named Kirk Lombard, whom I like to call King of the Space Between Sea and Shore. Kirk and I have been corresponding with each other for years, but alas, had never met.
Kirk lives in San Francisco, and is obsessed with sea life and especially little fish like smelt and herring. He has been on all the TV shows, and was nicely written up in Field & Stream writer Bill Heavey's book, It's Only Slow Food Until You Try to Eat It, which is hilarious if you have not yet read it. Kirk is just as geeky and goofy and excitable as I am when it comes to finding new wild foods, and for years we kept trying and trying to do something together. I'd get these wild messages on my phone: "DUDE! Smelt are EPIC right now! Get here!" Yeah… I live a minimum of two hours from wherever Kirk happens to be bailing the smelt, or herring or whatever. Not gonna happen.
Weirdly, we did finally meet in May 2013, in New York City at the James Beard Awards. I won for Best Blog, and Kirk was nominated for an episode of Dark Rye (which won its own Beard Award!) I was sitting there nervously awaiting to see if I'd won or not when all of a sudden Kirk appears next to me and introduces himself. It was a weird experience, and we vowed to properly meet each other in our natural habitat someday soon.
Of course it took until last week, nearly three months after the Beard Awards. But better late than never. I got an email from Kirk about a secret spot for littleneck clams, which in the West are Leukoma staminea — not the quahog or Eastern Littleneck, which happens to have my favorite Latin name: Mercenaria mercenaria. Whatever the species, littlenecks are gold in these parts: Hard to find but easy to dig, delicious, and living in spots that can be easily overfished.
I know this, so was honored that Kirk would show me the spot. Sad for you, dear reader, but you don't get to know. All I can tell you is that it is between Half Moon Bay and Eureka. As I pulled into the spot on a foggy dawn along the North Coast, I knew this would be a good meeting: We both drive crappy pickups, and we were both wearing our "office gear" — rubber boots, shabby jeans and frayed sweaters, bucket in one hand and rake in the other. Much better than when we were in suits in Manhattan.
Kirk was buzzing about this spot. I said little. I am always guarded when I hear people talk like this, and I do my best to shut the hell up if I've have great luck in a spot I'm taking someone else to: Nature is a fickle mistress, and what's here now could be gone tomorrow. I oughta have "you shoulda been here yesterday!" tattooed on my forearm…
But Kirk wasn't kidding. Littlenecks were everywhere. Those pictures above? They're fer reals. I literally picked up 21 of my limit of 50 clams off the rocks. On the surface. Kirk and I just kept looking at each other with silly, shit-eating grins. "Who needs rakes!" he shouted.
We were sad when it was over, but buoyant by our good luck. I couldn't have asked for a better first meeting with a guy I am certain to see more of in the future. If we can only get our schedules to mesh…
Once I had my clams, there was really only one thing to do with them: Make a classic Italian white clam sauce. I am from New Jersey, after all. Kirk, born and raised in New York City, had the same idea.
This recipe is traditionally made with linguini, and you can by all means use it. I prefer the lighter touch of angel hair or capellini pasta, but honestly? Any pasta will do.
There are lots of versions of pasta with white clam sauce, many involving obscene amounts of olive oil and garlic. At old-time "red sauce" places, I've had plates of clam linguini literally swimming in garlic and olive oil. Blech.
I use Western littleneck clams for this dish because that's what I have around me. I've also used Manila clams and Eastern littlenecks. Any small, hard-shelled clam works here.
My rendition is adapted from Marcella Hazan's recipe in her classic book Essentials of Classic Italian Cooking, which is to Italian food what Julia Child's Mastering the Art of French Cooking is to French food. As a New Jersey native, I was surprised to see tomato in Marcella's white clam sauce. But then it is only one large plum tomato, seeded and diced. More of an accent than the base of a sauce.
Suffice to say that this is the best white clam sauce recipe I've ever made or eaten — and I've eaten a lot over the past 30-plus years. You owe it to yourself to make this dish at least once a summer.
Classic White Clam Sauce
I used Western littleneck clams here, but any small, hardshell clam will work; Manila or Eastern littlenecks will be most common.
Ingredients
20 to 30

small,

hardshell clams

1 1/4

cup

white wine,

divided

5

tablespoons

olive oil,

divided

2

garlic cloves,

sliced thin

1/2

teaspoon

red pepper flakes

1

pound

angel hair or other pasta

1

large fresh plum tomato,

seeded and diced

3

tablespoons

fresh basil,

torn into pieces

Black pepper to taste
Instructions
Make sure the clams are clean; scrub them with a stiff brush under cold water if you need to. Lay them in a large, wide pot no more than 2 clams deep. Pour over 3/4 cup of white wine. Cover the pot and bring to a boil. Turn the heat down to a simmer and steam open the clams. Pay attention and pluck out each clam as it opens -- this prevents them from being overcooked. Remove the clams from their shells and cut into 2 to 3 pieces. Put them in a bowl with a tablespoon of the olive oil and toss to coat. Set aside for now.

Discard the shells. Strain the liquid in the pan by pouring over a fine-meshed strainer with a paper towel set inside it that has been set over a bowl. Reserve the strained liquid.

Wipe out the pan and add the remaining olive oil. Turn the heat to medium-high and saute the garlic for about 1 minute; don't let it brown. Add the red pepper flakes and the remaining white wine. Boil this for 1 minute, then add the reserved clam juice. Turn off the heat.

Boil the pasta in a large pot of salty water. When it is almost done -- very al dente, as in just barely crunchy in the center -- move the pasta to the pan and turn the heat to high. When it begins to boil, toss the pasta with the sauce constantly so the pasta is evenly coated. Add the reserved clams and the tomatoes while you are doing this. The pasta should be fully cooked in 30 seconds to 1 minute. When it's perfect, turn off the heat and mix in the basil. Serve at once.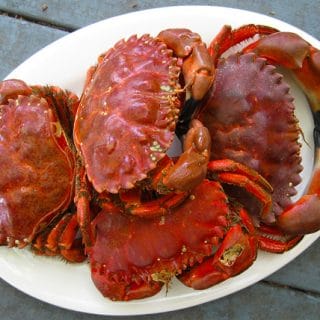 Recipes for Shellfish, Squid, Octopi and Crustaceans