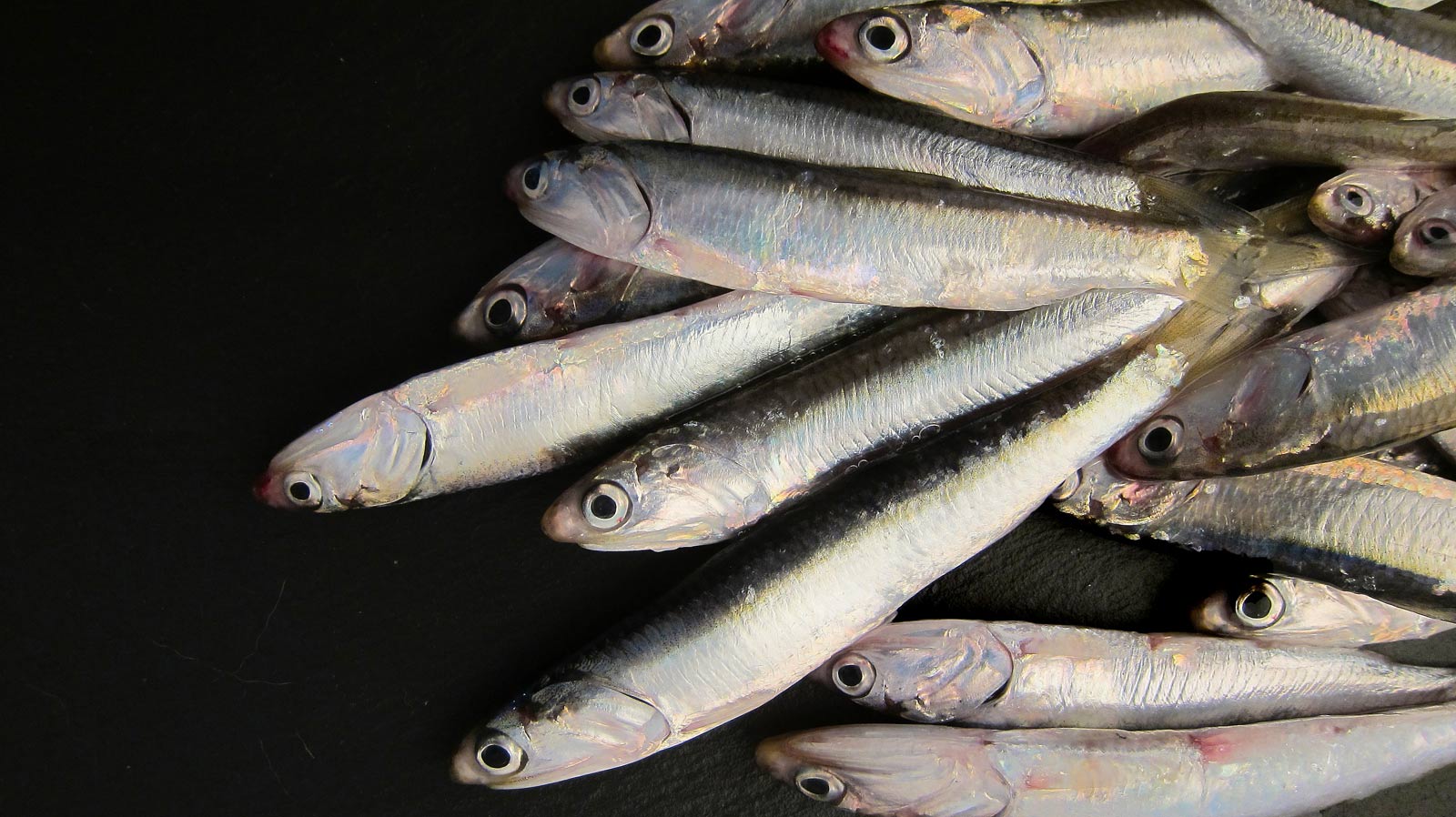 This is my version of a classic Sicilian recipe, pasta con le sarde, which, as you may have guessed, normally uses fresh sardines.
My version is spaghetti with anchovies. If you can find them, fresh anchovies do work better for this recipe, I think, because they are smaller and so work well as a topper for a pasta dish.
I get mine as leftovers from fishing — we use live anchovies as bait for halibut in San Francisco Bay.
Putting sardines on top of a plate of pasta is mildly off-putting because they will cover it: It's like those salads with a cut-up steak on top of them, which are neither a salad nor a steak entree. But hey, go for it if fresh sardines are all you can find.
You can use any little fish here. Smelt and small herring are other good choices. You can also use boquerones, also sold as "white anchovies," which are only lightly cured.
Print Recipe
Spaghetti with Anchovies
The keys to this dish are super-fresh anchovies, smelt, small herring or sardines, good olive oil and the bottarga, or you can use salt-cured egg yolks. I use shad roe here, but mullet roe is traditional.
Ingredients
20

fresh anchovies,

cleaned and lightly sprinkled with salt

flour for dredging

1

pound

dried spaghetti

1

large shallot,

minced

2

tablespoons

pine nuts,

toasted in a dry pan

2

tablespoons

dried barberries, cranberries or lingonberries

1/3

cup

fennel fronds,

minced

1

teaspoon

salt

1/4

cup

olive oil

1

shot glass

ouzo

(optional)

Bottarga or salt-cured egg yolks,

for grating
Instructions
Heat a large frying pan over high heat for 1 minute. Add the olive oil, turn the heat down to medium-high and heat for another minute.

Begin cooking the spaghetti in a large pot of salted, boiling water; the water should taste like the sea.

Dredge the anchovies in flour, shake off the excess and fry in the oil until golden brown. They will not need more then 2 minutes per side for this, and probably less than that. Set fried anchovies aside on a paper towel.

Saute the shallots until browned, adding the pine nuts and barberries or craisins halfway through. Add the salt, then add 1/2 the fennel fronds and the shot of ouzo. Cook or flame off the alcohol and toss to combine. Add a little pasta water if it's too thick.

Toss this sauce with the cooked, drained pasta and dole out portions. Arrange the anchovies on top of the pasta, grate some bottarga or cured egg yolks over it all, then garnish with the remaining fennel fronds.
Nutrition
Calories:
655
kcal
|
Carbohydrates:
93
g
|
Protein:
20
g
|
Fat:
20
g
|
Saturated Fat:
3
g
|
Cholesterol:
12
mg
|
Sodium:
614
mg
|
Potassium:
410
mg
|
Fiber:
5
g
|
Sugar:
9
g
|
Vitamin C:
1
mg
|
Calcium:
57
mg
|
Iron:
3
mg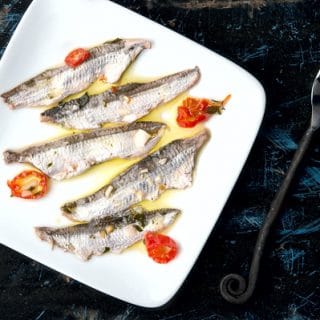 You can find lots of recipes for little fish like anchovies, herring and sardines here on Hunter Angler Gardener Cook.