My library of edible wild plants books is huge. I probably have more than 100, covering all over the United States, Canada and even Mexico.
This list of foraging books represents books I find myself going back to over and over again because they are comprehensive or thorough or contain unusual uses for unusual plants. In some cases, they are they sole book covering a region. In others, they are what I view as the best.
The first, best and most compelling foraging book for me must be Euell Gibbons' Stalking The Wild Asparagus, the book that got me foraging for things beyond what my family knew about.
Gibbons has been an inspiration for me forever, and I've returned to his books many times over the decades. He is knowledgeable, has obviously eaten everything he writes about, and most importantly, he's traveled.
This is key: The vast majority of foraging books are regional in scope, and this is not necessarily bad — in fact I have several regional guides in this post. But Gibbons' wanderings gave him unusual authority to write from a national perspective.
He did this in several other useful books, notably his Stalking The Blue-Eyed Scallop, which covers the seaside environment, as well as self-explanatory Stalking The Healthful Herbs. If you live or vacation near a seashore, you pretty much need to own Gibbons' "Scallop," and if you are at all interested in wild herbs as medicine or just as a nice accompaniment to your food, then the "Herbs" book is for you. The one drawback of Gibbons' books are the images, which are nice line drawings, but are not overly helpful for the beginner.
On the other hand, modern forager (and friend) Sam Thayer has done an excellent job with the images in his series self-published guides: Nature's Garden, The Forager's Harvest and Incredible Wild Edibles.
They are, bar none, the finest foraging manuals in print. If you don't feel confident identifying, harvesting and cooking the plants Sam covers in these three books, then I don't know what to tell you. When I write my foraging book, his will be the standard I will try to meet.
Thayer's books cover plants that live all over North America, but he is based in Wisconsin and, for the most part, you will find his books most useful if you live from the Midwest eastward. That said, for those plants Thayer writes about that do live in abundance here in California and the West, I find his entries very thorough.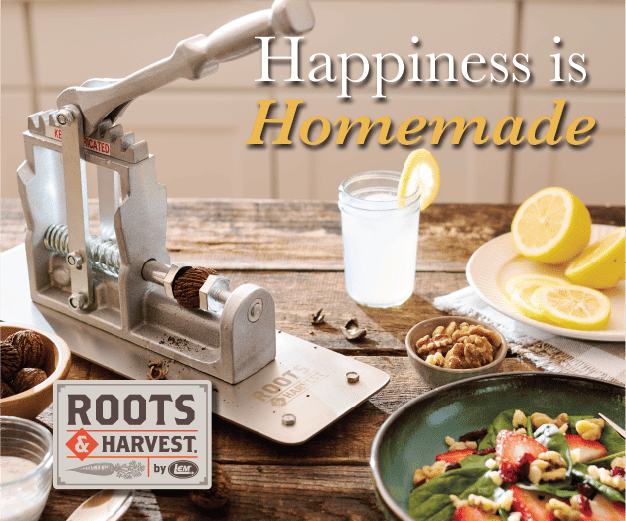 One other generalist foraging book I like is Ellen Zachos' Backyard Foraging: 65 Familiar Plants You Didn't Know You Could Eat
, which covers common landscaping and backyard plants.
The West
If you live West of the Great Plains, there are three books I find invaluable. First and foremost is Charlotte Bringle Clarke's Edible and Useful Plants of California. Her book covers a lot of ground and is not as thorough as Gibbons or Thayer, but she deals with pretty much everything I see around me in California — and that comprehensiveness is valuable. I use this book, which has good pictures, as a stepping stone for further research into a plant.
California, however, is an odd place (in more ways than one), and its flora is often pretty unique. But head east into the Rocky Mountains, and there is an excellent guide, Edible Native Plants of the Rocky Mountains, which has some of the best botanical illustrations I've ever seen in an edible plant book. Many of the plants described also live in California, and each account is far more thorough than Clarke's book.
What's more, the Rocky Mountain book is written by scientists who ate everything they write about and did experiments on the edibility in various preparations. If you live between Colorado and the Pacific, you should get this book.
For other parts of the arid West, look for Mountain States Foraging
as well as 437 Edible Wild Plants of the Rocky Mountain West
.
The Pacific Northwest
For the Pacific Northwest, there are lots of good books.
Start with Northwest Foraging: The Classic Guide to Edible Plants of the Pacific Northwest
, although the book Pacific Northwest Foraging: 120 Wild and Flavorful Edibles from Alaska Blueberries to Wild Hazelnuts
is also pretty good.
The Desert
If you live further south, however, in the desert regions of California, Arizona, New Mexico or Texas, you will love Gary Paul Nabhan's Gathering the Desert, which is a little woo-woo-juju concerning the Indians who developed all the uses for these desert plants, but which contains all sorts of useful information. Its drawback? It deals only with a few edible plants. It's success? It deals with those plants comprehensively.
There are some other good desert foraging books, namely Sonoran Desert Food Plants: Edible Uses for the Desert's Wild Bounty, as well as Southwest Foraging
, and Wild Edible Plants of New Mexico
.
But if you have the cash and want the single finest desert book on edible wild plants, you will want Food Plants of the Sonoran Desert. Not an identification book, but my go-to on uses for desert edible plants.
And while not a foraging book per se, the cookbook Eat Mesquite and More: A Cookbook for Sonoran Desert Foods and Living
is fantastic.
Texas, being Texas, has its own book: Edible and Useful Plants of the Southwest: Texas, New Mexico, and Arizona, and as you can imagine, it covers some of the rest of the Southwest, too.
Great Plains
I love this book: Edible Wild Plants of the Prairie: An Ethnobotanical Guide
. It's quirky, and not 100 percent an identification guide, but it's well worth your time if you live in the Great Plains.
The South
For the South proper, Thayer's books are helpful, but the best book for you is Southeast Foraging, which is also by a friend of mine.
Florida is its own thing, especially south of the Panhandle. For those plants I love Florida's Incredible Wild Edibles
, as well as Florida's Edible Wild Plants: A Guide to Collecting and Cooking
The Northeast
Keep in mind that Sam Thayer's books are the most useful for this region. Another good option is Leda Meredith's Northeast Foraging.
If you are looking for a New England-specific plant guide, and I found one in Russ Cohen's Wild Plants I Have Known…and Eaten. Again, Cohen has what I view as a the magic ingredient for a successful foraging book — he has actually eaten everything he writes about. His book is specifically about Essex County, Massachusetts, but the plants he describes live pretty much everywhere from Maryland to Maine and west to the Ohio Valley. There are not too many isolated edible plants in the East, I've found.
Mushrooms
I can't finish without a word on mushrooms. Mushroom hunting is different from other foraging in that there is more risk at work; you need to know what the hell you are doing. My guide to that — and ask any mycophile and she will agree — is the incomparable Mushrooms Demystified by David Arora. It is quite simply the best mushroom identification book ever written.
I'll do a whole other post on my favorite mushrooms books soon.
While these are my favorites, I know there are tons of other wild edible plant books out there that are equally useful — and I've never met one that did not have at least a little value. What am I missing? Which books are your guides?