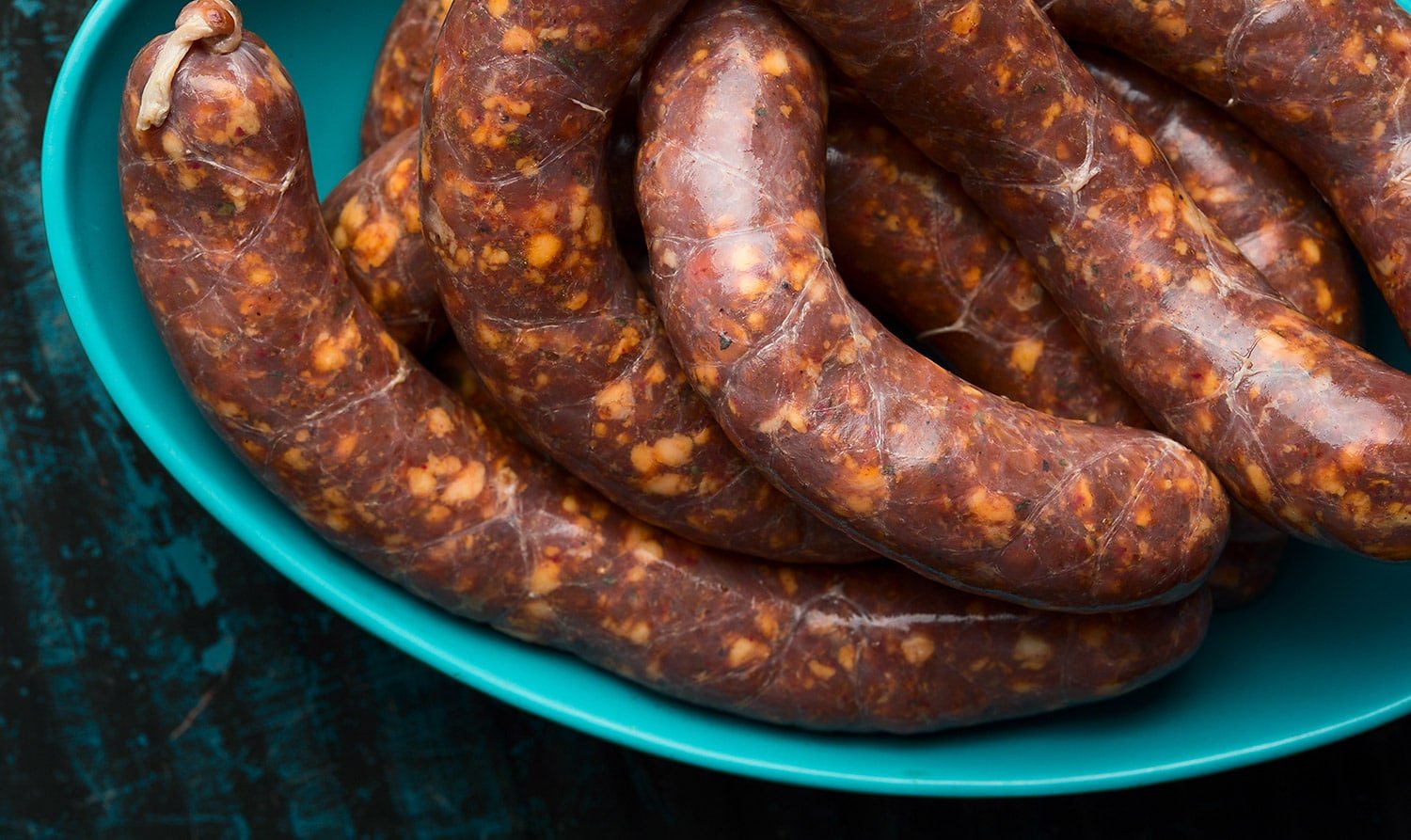 UPDATE:SOLD OUT!!! We are now taking names for the waiting list…
Do you like hunting wild hogs? Sausages? Cool guns? Learning how to butcher wild animals? Amazing food cooked by me?
I sure hope so, because I am doing another culinary hunt with Coastal Wings Outfitters in Oklahoma this May.
The idea is for everyone to hunt pigs both at night with thermal and night-vision scoped rifles, which we provide unless you happen to have one, as well as in a blind during the day. We do this because some people are more comfortable hunting with their own rifles in daylight.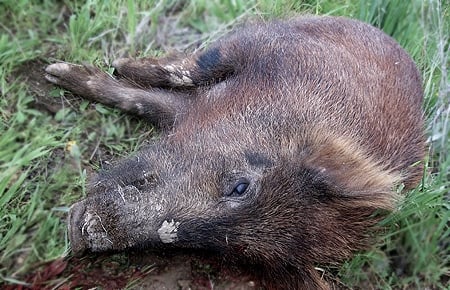 There is no limit on pigs, and you don't need a hunting license to hunt them in Oklahoma. Once you get some, we will gut, skin and quarter them for you.
We will also be doing some hands-on butchering, too. We can do as much or as little as you want — the goal is to walk you though the process of turning a hog into pork. To that end, I am stoked to be able to have Christian Spinillo of Ham Sweet Farm with me. Christian and his wife Kate are expert meat curers and they raise heritage hogs in Michigan.
If you are interested in some of Ham Sweet Farm's domestic pork — I can vouch for how amazing it is (check out those chops!) — We can arrange that before your trip.
After we get some hogs in the kitchen, Christian and I will teach you how best to work with each part of the pig. Wild pigs are not exactly like farmed ones, so there is a bit of a difference in how you cook them.
We'll also go into some sausage-making, and, if there's time, some dry curing, too. Sausage-making is a useful skill for any hunter, as you can make your links with any sort of meat and flavor them however you want. I've been doing it for decades, and I am eager to show you how to do it well.
Each night, we will be cooking a special, hog-centric dinner, each from a different cuisine.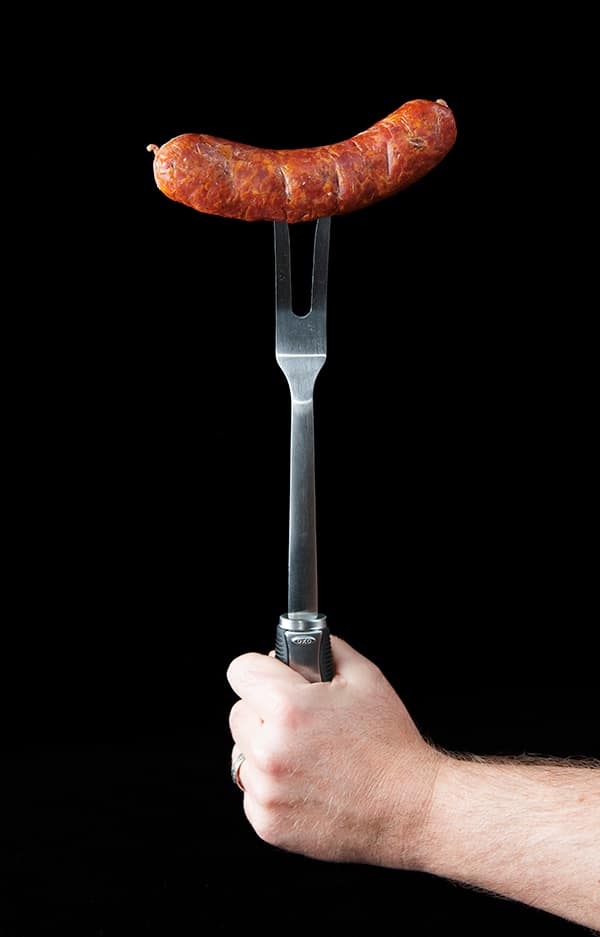 The lodge is near Frederick, OK, and is about 2 hours from either Oklahoma City or Dallas; I generally fly into OKC, for what it's worth.
The weekend will start on Thursday, May 7, where you'll get settled in for your first meal; we'll probably go for something very Southern, like chili or grits or somesuch. Or we might go fancy, who knows? Coastal Wings' owner Larry Robinson will lay out the hunting plan for the weekend.
Saturday night is a big dinner, and then we have breakfast on Sunday, May 10, and send you home all kinds of wild pork. Note that this is Mother's Day, so check with mom/wife/etc. to see if you can make it! 
Cost is $2500 per person all-in, except for tip. That includes three nights lodging and all meals (dinners cooked by me), two days of hunting (and all the pigs you can shoot), a signed cookbook, processing for 1 pig per person, and you'll go home with your pig, maybe even with some sausages made by Christian and me.
Space is limited to 10 people. Interested? Email me at scrbblr@hotmail.com. I'd love to see you there!