At long last, my latest cookbook is ready! Hook, Line, and Supper hit the shelves a couple days ago, and is now available wherever books are sold. I want to tell you about how this book came to be, and show you what's inside.
To answer the most common question I get about it, yes Hook, Line, and Supper covers both freshwater and saltwater fish and seafood, from all over North America. It is meant as an overall guide, a masterclass for fish that will help make you a skilled cook no matter what skill level you're at right now.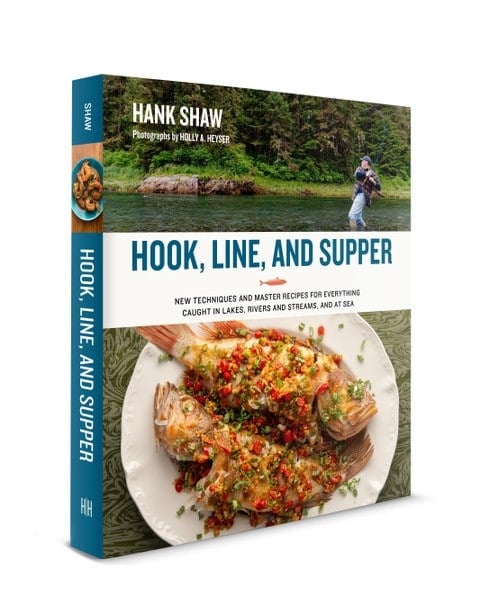 The book begins with a large section on general knowledge: What to do with fish or seafood from the moment it comes over the rail, to best practices for choosing fish at a market, filleting and other cuts, storing fish before cooking, and how to best freeze, salt or otherwise cure fish for long term.
I walk you through how to freestyle, too. This is an important part of Hook, Line, and Supper. Most fish cookbooks rely heavily on set recipes, often for select species. So you might see a recipe for, say, red snapper with whatever, but you don't have whatever… or red snapper. What to do?
But the simple fact is that many, many fish can sub in for each other beautifully. I've learned this over the decades cooking and eating fish in almost every American state as well as five Canadian provinces and Mexico. Are there differences between mangrove snapper, Pacific rockfish, black seabass, smallmouth bass and walleye? Yep. But not so great that you can't use them interchangeably.
The other elephant in the room of fish and seafood cooking is that most fish recipes are basically that fish, cooked simply, with something good to eat alongside it. Hook, Line, and Supper aims to hone your skills at both without being restrictive.
Each recipe is something of a master recipe, a tested and true method for, say, beer batter or poaching in butter or smoking or grilling. And the front section of the book includes a long discussion of the sorts of flavors and ingredients that really shine next to the various classes of fish and seafood — this lets you play in the kitchen.
Got citrus, some fresh herbs and a little booze in the cabinet? Look up what you have and cross list it with the sort of fish you just brought home. Bingo! There's the bones of your dinner tonight.
As with all my books, Hook, Line, and Supper takes a global look at fish and seafood cooking. After all, pretty much every culture on the planet eats fish, so you'll see highlights from six continents (not sure about Antarctic cuisine…) with recipes that will take you there in spirit — all doable in an American kitchen.
If you've read any of my other books, you will see similar formats. What's different here is, well, me. I've been fishing and gathering seafood my entire life. Some of my earliest memories are digging clams and catching fluke. My family has a history with fishing. It is in our collective DNA. You'll see that in these pages.
So why did it take so long for me to write this book?
Part of it was simply that I know so much about this topic it was hard for me to synthesize it into a book of reasonable length. Hook, Line, and Supper is 336 pages, the same size as my last book Pheasant, Quail, Cottontail. Many fish cookbooks are tomes, 10-pound monsters of 500+ pages. I didn't want that. Also, I wanted this book to be as useful to someone in Maine as it would be to someone in Louisiana, Minnesota, Ontario, California or Alaska.
But I'll be honest: Part of the reason it has taken me so long to write this book is because the publishing industry told me it would fail. If I had a dollar for every time a publishing person told me that "fish books don't sell," I could go out for a fancy dinner.
That's where you come in.
I need you, my friends, colleagues and readers, to help make this book a success. Prove the pros wrong. Buy the book. You can do so in any number of ways. By far the fastest is through Amazon.com. I simply can't compete with the speed of their shipping. But, I can compete on price — and I can send you a signed copy if you buy through this link. Or, you can simply order it from your local bookstore.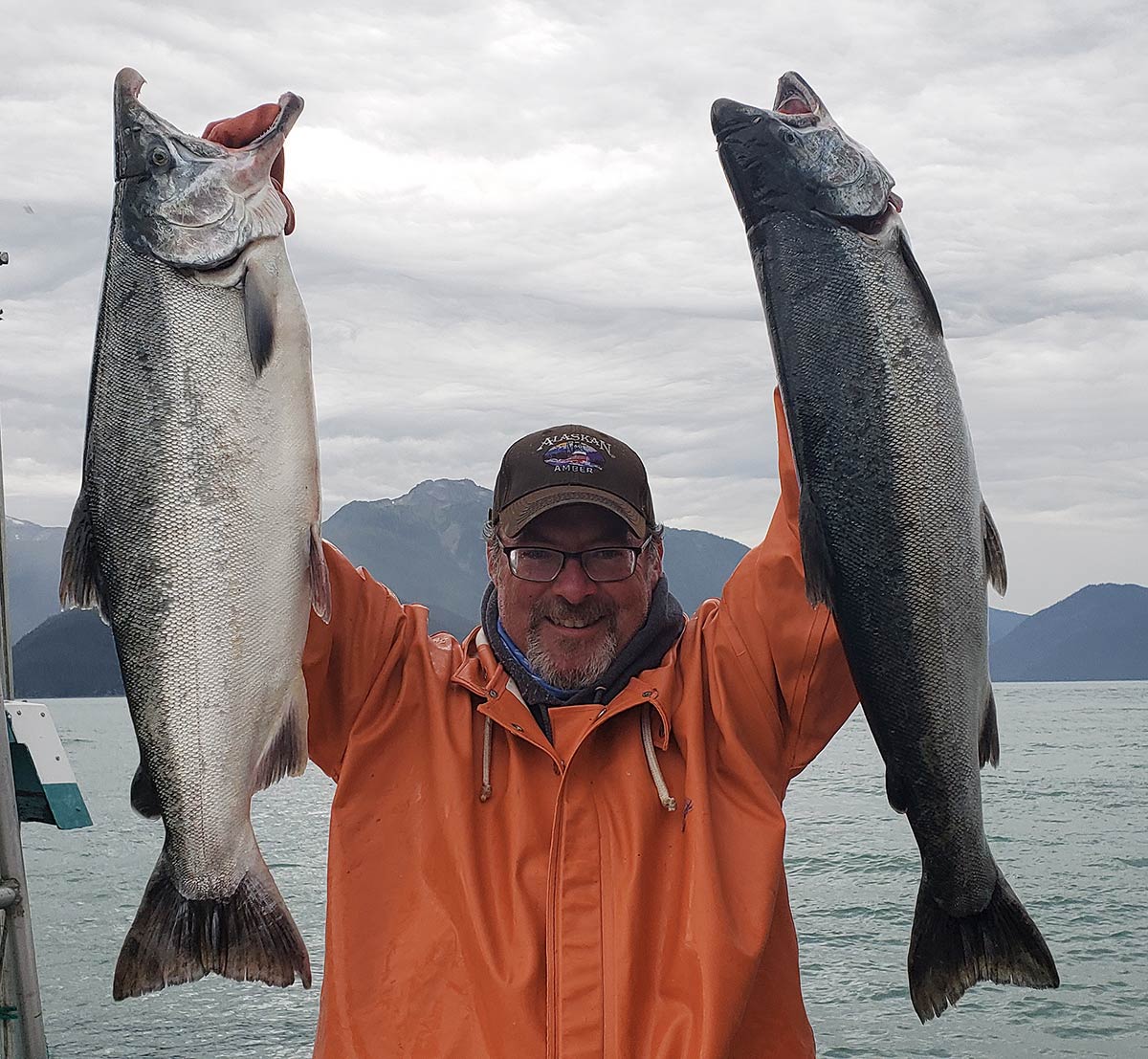 And 100,000 thank-yous to everyone who has already ordered Hook, Line, and Supper. I truly hope you love this book as much as I do, and if you do, the biggest gift you can give me is to help me spread the word via social media — and by leaving a review of the book on Amazon.com. Those reviews make a gigantic difference in Amazon, and they have helped make my previous books so successful.
(Order a signed copy of Hook, Line, and Supper here!)
So here we go! I'll be on the road all year, here and there, to cook some fish, hoist a beer, and sign some books. Hopefully I'll be near you. And when you look at my schedule of public events, keep in mind I will be adding a lot post Labor Day, so fear not if I have nothing in your neck of the woods just yet.
Thank you for reading this, and thank you for all your support. It means the world to me. Now, let's go catch some fish!