Here it is! The Pheasant, Quail, Cottontail Book Tour Map!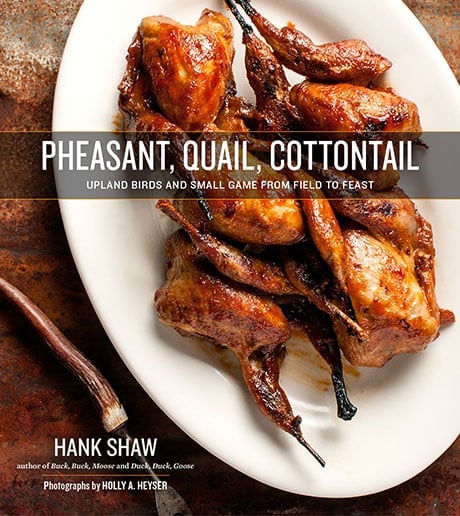 This is where I'll be as I tour the nation and Canada this year for Pheasant, Quail, Cottontail: Upland Birds and Small Game from Field to Feast, the third book in my wild game trilogy. As you can see, I'll be, like Johnny Cash, everywhere. More or less.
I will try to update this page, as well as the map, as well as my Events Page on Facebook, as often as I can.
I should always have some copies of my venison book, Buck, Buck, Moose
, and my duck book, Duck, Duck, Goose
, while on tour, but if you want to ensure that I do, drop me an email at scrbblr AT hotmail DOT com to let me know you are coming and want one of these books.
I am also happy to sign books you've already bought.
Homecoming Book Dinner 
Sacramento, California
December 9, 2018
This is it, the LAST book dinner of the season! I will return home to Sacramento to team up with my friend Chef Oliver Ridgeway at his new restaurant Camden Spit & Larder for a holiday feast! Menu is TBD, but the cost will be $85 for four courses, and that includes a signed copy of the book! Reserve your spot by emailing: events@camdenspitandlarder.com