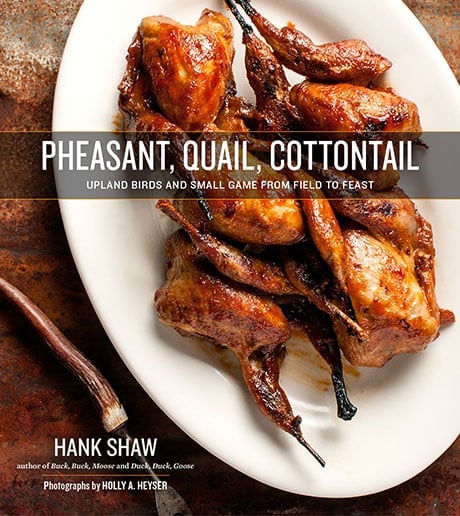 Pheasant Fest
Sioux Falls, South Dakota
February 16-18, 2018
Finally! My next cookbook, Pheasant, Quail, Cottontail: Upland Birds and Small Game from Field to Feast
 is ready to debut! I will be selling signed copies of the book at Pheasants Forever and Quail Forever's annual convention, which will be held this coming year in Sioux Falls. This will be the debut of the book and the only place to get it until the book is released throughout North America in mid-March.
I'll also be speaking about prepping and cooking all sorts of upland birds all weekend, as well as doing some demos of the best ways to cook your quarry.
Details of the weekend are here.